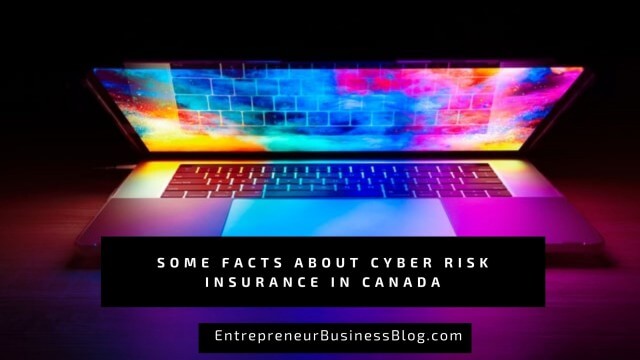 What are some basic facts you need to know about cyber risk insurance in Canada? How does cyberattack insurance coverage work and why is it important for every Canadian business that stores digital data of their customers?
With the growth of cyber attacks during the COVID-19 pandemic, having the necessary measures in place to avoid and respond to an attack is more crucial than ever. Cybercriminals may steal your data in seconds by exploiting the software that your company relies on to run, such as email and text messaging.
Dealing with the prospect of a cyber assault, on the other hand, is often an afterthought for many small firms. In September 2020, we teamed with Leger, a Canadian market research and analytics firm, to conduct a study of 422 organizations across various industries to better understand how small businesses in Canada perceive their cybersecurity risks. Only 15% have established preventative IT and personnel training, and only 11% have invested in cyber risk insurance, according to one of our key findings.
You might be wondering what you can do to better prepare your company for a cyber assault. Here are some key cyber risk statistics that might assist your company in recovering from scary intrusions and serious "bytes."
All of your data should be backed up on a regular basis
A hacker installs a virus on your computer to encrypt your data during a ransomware assault. They demand payment in order to get your info. If you frequently back up your data, you won't have to worry about this because you'll be able to restore to the most recent backup.
However, if you haven't made a backup in a month, you're more likely to be locked out of your system and unable to access critical data, making it far more difficult for your organization to resume operations. Your backed-up data should be recent enough that you won't even need to pay the ransom to get your data back.
ALSO READ:
You may back up your data in a variety of ways that are both free and straightforward. Here are some pointers to remember:
All consumer data, including non-financial information, must be safeguarded
Even though organizations are more inclined to secure financial client data, the reality is that all customer data is worth preserving. This is because hackers do not require financial details to wreak major financial harm. According to Symantec's 2019 Internet Security Threat report, a name or birthday might be valued up to $1.50 on the black market, while a passport or driver's license number can be worth up to $35.
How long does a cybercriminal have to utilize credit card information for illicit purposes after obtaining it? While customers and businesses may take a month or two to recognize a card has been compromised, the card is likely to be canceled immediately and have a short shelf life.
While customers and businesses may take a month or two to recognize a card has been compromised, the card is likely to be canceled immediately and have a short shelf life. What if the same hacker gained access to names, emails, and home addresses, then used social media sites to amass enough personal information to perform identity theft? Victims of this type of crime often take years to recover from.
Scenarios like the one above show some of the reasons why organizations have been faced with class-action lawsuits after their data was accessed, despite the fact that the information compromised was not linked to the finance.
ALSO READ:
Class-action lawsuits aren't the only thing that may go wrong when a company is hacked
Sure, a class-action lawsuit could be the most serious consequence of a cyberattack for a company. Is it true, however, that if a company's customer data is released to the public and the affected consumers opt not to pursue a class-action suit, the company is safe? No.
Even in the absence of a class action or other proceedings, cyberattacks can significantly harm a company's brand. As a precaution, existing and potential clients may distance themselves from the compromised company.
It can be expensive to recruit reputation-management experts to handle a crisis, and they aren't the only people you'll need to hire. Even if your company is tech-savvy, recovering your compromised data from cyber thieves and restoring it to your systems isn't something you'll want to undertake on your own.
Because getting a business back up and running after a cyberattack can take a long time, the amount of potential revenue lost during that time can quickly pile up.
In summary, lawsuits are a concern for organizations that have been harmed by a cyber assault, but they aren't the only ones; other threats can be just as damaging.
ALSO READ:
Cyber risk insurance is essential if you hold electronic data
Only 11 percent of the 422 small businesses we surveyed have obtained cyber risk or data breach insurance. Cyber insurance is important to consider because it can assist a company with all of the aforementioned nightmare scenarios. Insurance can assist you to deal with the financial expenses of a cyber assault if you forget to back up your data. If your company is hacked and you need to engage a reputation-management professional, insurance can help you cover the fees.