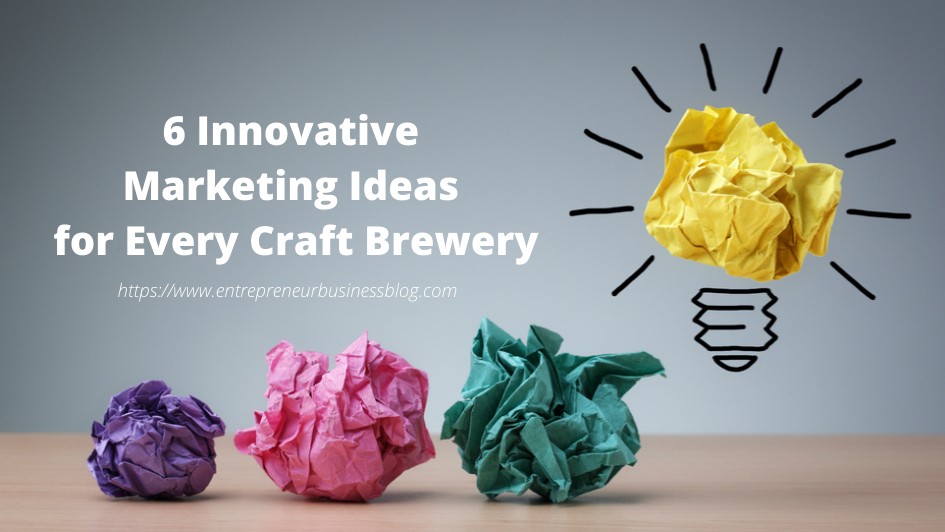 Are there some innovative marketing ideas one can deploy to increase their craft beer sales in the next 30 days?
Craft beer is on the rise and people can't seem to get enough of it!
The diversity offered by craft beers allows customers to try out different flavour profiles and combinations. This makes these types of beers more popular amongst the younger demographic due to the unique tastes they offer.
While the product itself is something unique, being able to market it well offline and online can allow you to reach out to a larger audience base. Since the industry is as competitive as ever, adopting innovative marketing ideas can help you to stay ahead of the curve.
By adopting creative and engaging marketing strategies such as using custom printed beer mats, hosting events and using professional business photography can increase awareness of your craft brewery while also building on your branding.
That said, here are a few innovative craft beer marketing ideas that will work great for every brewery company.
Craft Beer Marketing Strategies #1: Create Unique Merchandise
Building brand awareness is key to increasing recognition and visibility. This means developing a strong brand aesthetic and design can work greatly in your favour.
With this in mind, why not create unique merchandise for your brand and help set a style for your craft brewery? A few different merchandise ideas that you could use are – branded beer coasters, unique beer bottles, quirky bottle openers, etc.
While thinking of merchandising, creating something that is fun yet functional is also essential. A product that the customer can use in their daily life which also reminds them of your brand can create a strong impact on them.
ALSO READ:
What's more, using the merchandise in your brewery while also making them available for purchase can work greatly in your favour as customers love having memories or tokens of places they visit.
Craft Beer Marketing Strategies #2: Collaborate with Related Industries
One of the biggest reasons why collaborations are a good idea is that they instantly increase your audience base. By partnering with a business related to your industry, you can smartly promote your craft beer to more people while also improving brand recognisability.
Businesses that create unique bottles or glasses or those that create custom printed beer coasters are great areas to start with. Since both enhance the look of your product, a collaboration with them will benefit not only you but also their business.
You could also take this a step further and find local influencers to collaborate with.
These influencers can help promote your products and increase the brand awareness of your craft brewery. Moreover, finding the right influencers who can help improve your marketing strategies can help you get access to their audience base thereby increasing your audience considerably.
Furthermore, you can help them by giving them a discount to turn it into a win-win situation for both.
Craft Beer Marketing Strategies #3: Host Special Events
A really fun marketing idea that you could try out is hosting special events. From theme nights to unique challenges, special events can help establish your craft brewery as friendly and outgoing.
Through this, not only do you provide your customers with a great experience but also increase the possibility of them turning into regulars at your brewery. Here's a guide that will help you when organizing your first event. Please, ensure you avoid these event planning mistakes if you truly want to get the best.
Game nights, pop culture themed events, drinking contests, etc are different special events that you could host to increase the popularity of your craft brewery.
ALSO READ:
Additionally, using this as a chance to build relations with your customers can enhance their overall experience and guarantee their return to your brewery. Engaging with your clients to get feedback, having conversations with them, serving as the main host of the event, etc. helps establish your brewery as an inviting and friendly place.
Craft Beer Marketing Strategies #4: Design an Interactive Website
A website is a very crucial part of your business, meaning designing an interactive site can help your brewery considerably. A website that provides a better user-experience through interactive elements can help customers understand your products better.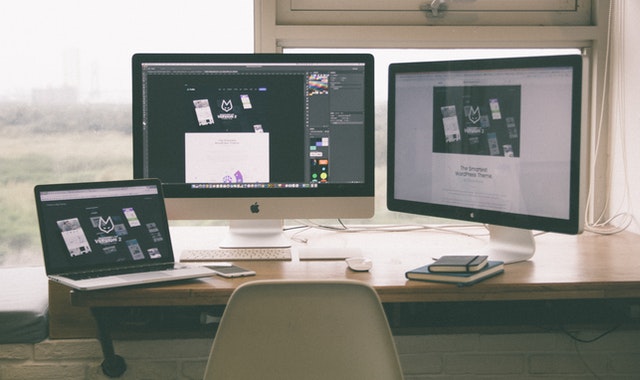 While displaying your craft beers on the website, using techniques like 360 product photography can provide customers with a better look at your product. Moreover, easy navigation, speed, engaging graphics and quality content are a few basic elements you need to consider to further optimise your website. 
Investing in business photography to display local customers trying out your craft beers can also provide a look into your brewery's atmosphere. Uploading these images on your website can give the user a look into your brewery and potentially entice them to visit you. 
Craft Beer Marketing Strategies #5: Develop Social Media Strategies
People like following businesses and companies they like on social media to stay aware of newer developments. By creating accounts across social media platforms for your brewery, you can engage with your audience even more.
Developing social media marketing strategies to boost brand awareness can help you build brand identity. For example, giving updates on platforms about new craft beers that you have developed, informing your audience about special events, posting professional photographs, etc on social media platforms can help you engage with your audience.
Moreover, through this, you can help people get an insight into your company while also establishing its credibility. 
Leveraging social media can prove to be advantageous in helping you acquire new customers and increasing sales for your craft brewery.
Craft Beer Marketing Strategies #6: Actively Participate in Community Events
Word-of-mouth is one of the strongest marketing strategies to increase awareness about your brand. By participating in local events or even charities, you can establish goodwill and also gain local recognition.
Moreover, you could also consider sponsoring events or charity fundraisers to actively engage with your community. This helps you build networks and connections while also spreading awareness about your craft brewery.
ALSO READ:
One thing you need to keep in mind is that the events you choose to partake in should be relevant to your industry for better chances of spreading brand awareness and acquiring new customers. 
Wrapping Up the Innovative Craft Beer Marketing ideas
By creating and adopting innovative marketing strategies for your brewery, you can improve recognition for your craft beers and build a strong brand identity.
Developing strategies that promote your business in the best way requires its fair share of thinking; so make sure you take your time while formulating these craft beer marketing ideas.
By implementing these unique strategies in the competitive industry of beers, you can stay ahead of the curve. Let your craft beer be known as the best by innovatively marketing them.