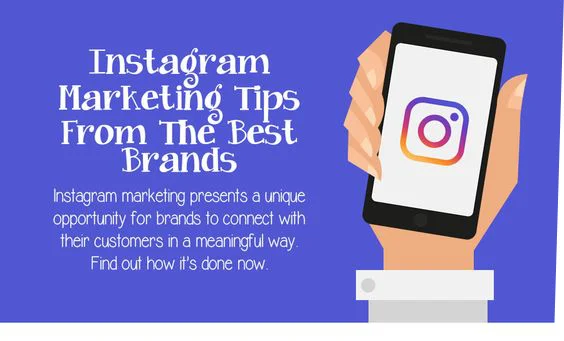 This infographic was compiled by, M2 ON HOLD.
Did you know that brands on Instagram enjoy regular engagement with 3%-6% of their total followers?
Did you know that platforms like Facebook and Twitter can have engagements rates of less than 0.1%.
Did you know that about 93% of marketers use Facebook but only 36% of marketers use Instagram?
In order for your social media marketing effort to yield result, you must have a laid down marketing plan.
In this post, we shall be looking at how some of the best brands are using Instagram for marketing, gaining loyal customers, promoting their brand and building a community of word-of-mouth marketers.
At the end of this article, you will know:
 ♥ Basic facts about Instagram marketing
 ♥ Amazing opportunities Instagram marketing offer
 ♥ Instagram marketing strategies that work
 ♥ Marketing tips obtained from 4 big brands
 ♥ How to grow your brand on Instagram
 ♥ How to calculate your Instagram engagement rate
Some of the best brands that were covered in this infographics include: FedEx, Orea, Desenio and Califia Farms. There's so much an entrepreneur can learn from the Instagram marketing strategies of these brands.
Notwithstanding the fact that Instagram allows only one link, it's still a good social media platform to promote your brand, especially when you are intelligent enough to interpret your business with visuals.