Do you have a content idea you think you can lay hold on to create a viral brand or a niche blog? 
Are you passionate about building a niche blog you can use to promote your business, establish yourself as a micro-influencer, and create an authority brand?
Or do you want to learn how you can make the company you work with go viral online without necessarily burning thousands of dollars on traditional advertising that no longer converts?
If your answer is yes, then I want to invite you to read this article that will teach in summary how to create a niche blog and use it to grow a highly profitable business.
Most serious business owners are now using video converter tools like Ontiva to convert their YouTube videos to MP3, MP4, WAV, etc., and make them available for download so that they can repurpose them for other platforms.
By so doing, their niche blog tends to serve multiple purposes and it makes it super-easy for them to cross-promote their brand with a minimal advertising budget. But before we proceed, let's look at the definition of niche blogging.
What is a Niche Blog?
A niche blog is a type of blog that's focused primarily on a small niche market with the intention to solve a specific problem. Most niche blogs are either monetized through pay-per-click advertisements like Google AdSense, PropellerAds, Media.net, InfoLinks, etc., direct traffic to an affiliate website, or the sales of products. 
You can narrow a niche blog to a geographical location, gender, ethnic group, specific industries, etc. It's easier to create a viral brand with a niche blog.
In this article you learn: 
A little about me

Why you need a niche blog

How to create a niche blog 

How to make a brand go viral using a niche blog

And some amazing blogging tools recommendations from me
My Blogging Story
A few years ago, precisely in 2016 while serving as a Corps member in Akwa Ibom I decided to build a brand I could call my own. I built a business blog (https://www.entrepreneurbusinessblog.com) and through it, I have been able to build other businesses.
As at the time of publishing this article, I have gone on to generate tens of thousands of dollars online and won multiple international awards as a blogger.
Know what you want from life
If your goal is to go far in the business of blogging you must think like a businessperson using their blog as a tool.
Do you have business goals? 
Do you have a blogging business plan? 
Do you have the needed skills to run a profitable blogging business, like some digital marketing skills? [Read, How to start a digital marketing agency and tips on how to set up a widely successful content marketing agency]
Are you in tune with the technological development needed in growing a blog, like search engine optimization and search engine positioning? 
And do you have the right network to augment for areas you are not an expert in?
These are just a few questions you need to attend to when you are set to start your journey of building a viral brand with your niche blog.
Don't be comfortable with vanity metrics
Most amateur bloggers aren't living to their full potential because they focus too much on vanity metrics.
They focus their attention on ranking for keywords that advertisers aren't bidding for. They rank for worthless keywords with almost zero monthly organic searches. And are carried away by Alexa ranking when they should be optimizing for user intent and keywords that will bring them more backlinks.
Let's use a musician trying to build a music blog as an example here.
Having his song played on many radio stations across the United States is a good idea but having 20 million YouTube subscribers will be more profitable.
The second one is an asset you can leverage to make more money while the first one can't be maximized at the same level.
Unfortunately, most bloggers are making this mistake and hence the need to go back to niche blogging.
Pick the Best Niche for Your Blog
A music blog is an industry. 
Afro music, classical music, gospel music or instrumental is a niche in the main industry.
A business blog is an industry.
Finance, e-commerce, dropshipping, budgeting, small business, personal finance or marketing is a niche in the main industry.
Social media blog is a broad industry.
Facebook, Twitter, Instagram, TikTok or Snapchat is a niche in the main industry
When you want to create virality with your blog you must start out with a niche. Focus on building a niche blog first. A blog on TikTok marketing and advertising is a perfect example. Or a blog focused on discussing LinkedIn marketing and monetization.
What would you want to blog about? Pick a niche and focus on it.
The worst mistake you can make is trying to blog about every single on planet earth, especially at the early stage of your blogging journey.
Some of the reasons why it is not good to create a blog that talks about everything is because:
It makes it difficult for your blog to rank well on Google if your niche is too broad.

Landing partnership deals will be a lot more difficult, hence, you are in to struggle in monetizing your blog.
Related: How To Make Money Using Social Media Today
Narrowing down your niche automatically elevates your expert status and will make everyone, especially advertisers, perceive you as an authority blogger. A blog for everyone is a blog for no one.
Pick a Domain Name That Suits Your Niche/Brand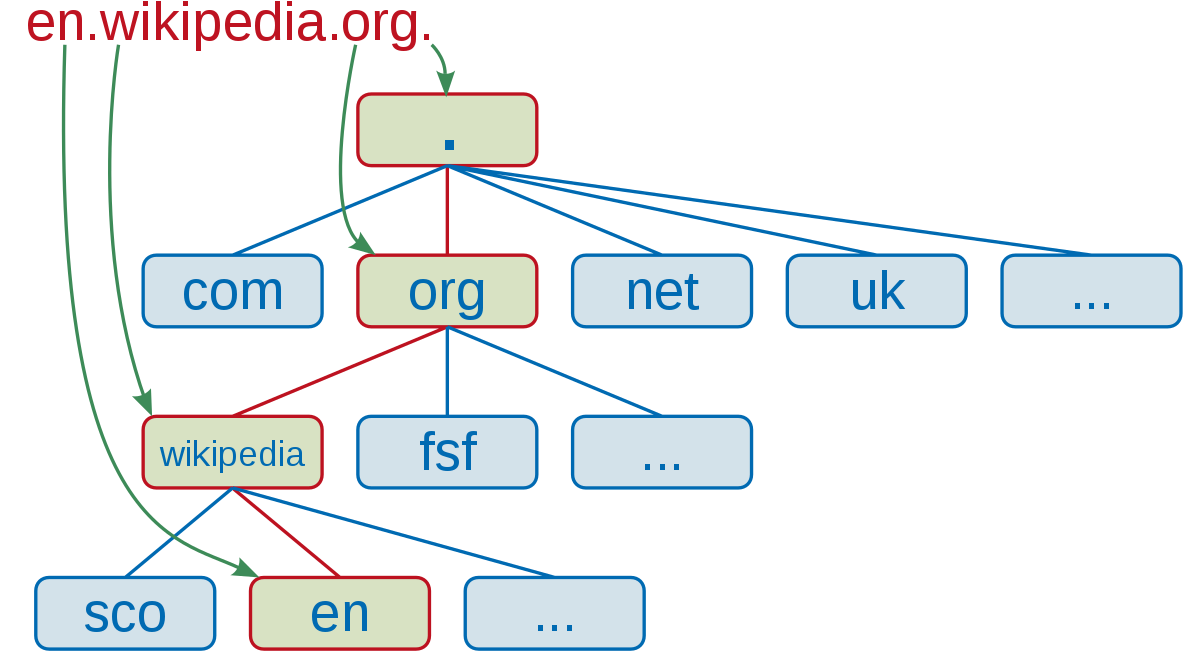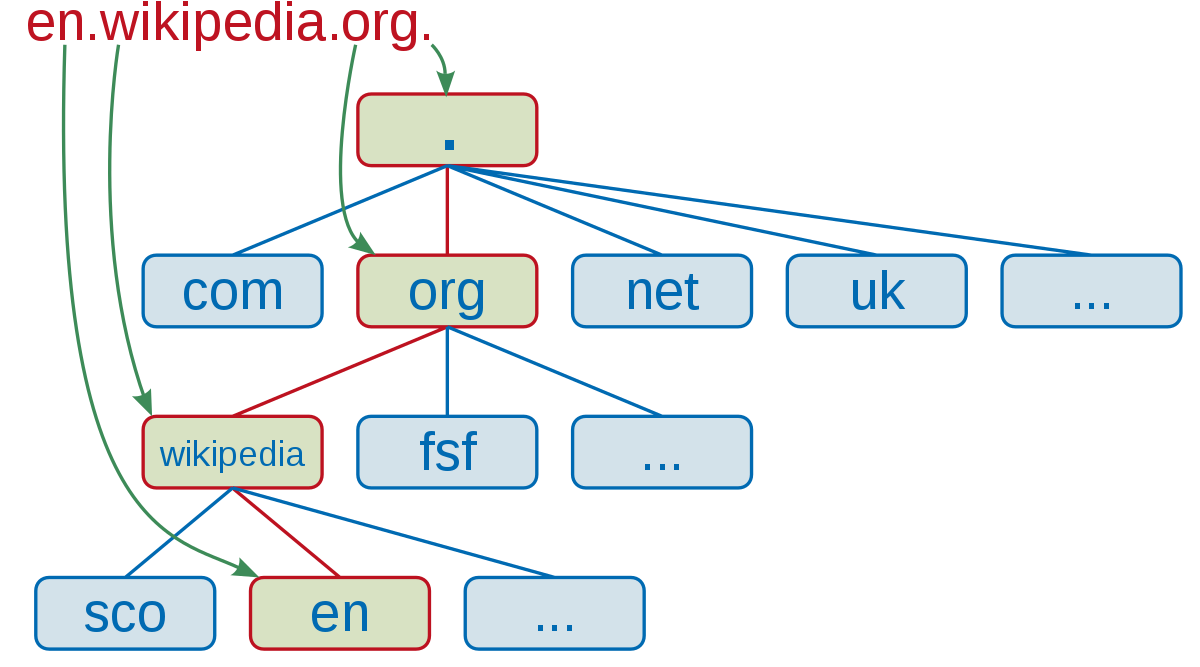 When setting up a niche blog, you must keep in mind that the domain name you choose can go a long way in determining how successful your blog will be.
Reports have shown that niche blogs whose domain names are easy to pronounce, easy to spell, easy to memorize and have related keywords in their URL will perform better.
You can check out these links on my blog to properly guide you:
I forgot to mention "simplicity" because this will go a long way in helping you sell the domain name for thousands or even millions of dollars if you'd like to sell it in the future.
Examples of domain names are: Spotify.com, Shopify.com, Ebusinessroom.us, EntrepreneurBusinessBlog.com, NotJustOk.com
When choosing a domain name registrar, a US-based, Singapore-based, or UK-based domain name registrars are our preferred choices because of their reliability even though they can be more expensive. Visit https://www.ebusinessroom.us/dn to buy your domain name.
Your domain name is like your online address with which someone can find you online.
Get Your Web Hosting Plan 
Your web hosting is like the house that stores your digital content online and makes it available on demand.
When choosing your web host, you must consider the security of their platform. The more secured their platform is, the more difficult it is for hackers to manipulate or hijack your niche blog.
There's no way you can create a viral brand using a niche blog if it's hacked or at the mercy of online hackers.
Most basic web hosting plans give access to free SSL certificate (https) and multiple custom email addresses, like [email protected] instead of the usual Gmail account that looks unprofessional and doesn't promote your brand indirectly.
Many times, I recommend Siteground because of their high-level customer support and security.
For a start, begin with their basic plan if you are not hosting more than one site from the beginning.
Note: Their price might be more expensive compared to web hosting companies but if you truly care about the security of your site (only amateur bloggers won't care) then you should be using Siteground.
Blogging Theme 
By now, I'm sure you already know that the only content management system we recommend on this blog is WordPress, not just because this blog was built on WordPress but because of its functionalities and integration with other helpful blogging tools.
When it comes to choosing the perfect WordPress theme, here are six things you need to pay attention to:
Is the WordPress theme responsive?

Is it mobile-friendly

Is it user-friendly

Do they have the features you need and can you alter them freely to suit your taste?

Do they offer support in case something goes south?

And how often do they update their theme?
I have used quite a number of themes on our different high-performing blogs and I can tell you for free that Themeforest still has the best WordPress themes in the market. 
If you are on a tight budget, you can consider purchasing any of the responsive and amazing WordPress themes from CSSIgniter.
Related: Why WordPress is the Best Platform for Your Blog
Traffic Generation
The single most important thing that moves the needle in your niche blogging journey is traffic. Without traffic, your chances of building a popular blog is close to zero. In fact, you will struggle to earn enough money to renew your domain name and hosting year after year.
The value of traffic to an insurance blog is not the same with its value in an entertainment blog.
Notwithstanding how long I have been in the business of blogging, I'm constantly learning new ways to generate massive traffic to my niche blog for free – through search engines.
Here's another guide we published that teaches e-commerce experts how to drive tons of traffic to their online store.
If you want to make a lot of money from your niche blog, you must be ready to generate a lot of traffic. When you get more eyeballs on your blog and you have good offers, the chances of more people placing their order will be and your email list will grow too.
To generate a highly rewarding traffic volume to your niche blog and create a viral brand, here are some things you should focus on:
Create valuable content

Augment your text articles with videos (embedded from YouTube)

Share your article on social media

Use influencer marketing

Advertise your niche blog

Optimize your articles for search engines

Manually index your articles on Google Console after publication and any time you edit it

Use email to bring back visitors to your site.
Related: How to Use Email Marketing to Grow Your Business
The more traffic you get, the higher your chances of growing a viral brand.
If you would like me to personally coach you to start and grow your blog to your first $1,000 join my Blogging Business Masterclass.
Recommended: