Would you like to learn how to write a press release that will get noticed even in a crowded market?
When you're first starting a business, building brand awareness is super important.
How else will new customers learn about your great products, exceptional values and dedicated customer service?
While there are lots of ways to help spread the word—advertising, social media, search engine optimisation (SEO)—sometimes a good old-fashioned press release is the way to go.
Writing a press release is something every professional and entrepreneur should know how to do.
A professionally written press release can be an effective way to help build brand reputation and maybe even catch the eye of local journalists.
Related: 10 Simple Ways to Increase Your Brand Awareness (Infographic)
But beyond gaining media coverage, a press release is also a cost-effective marketing tool that can help boost other brand awareness activities.
Why and When to Write a Press Release
We've already touched on some of the reasons why you might want to write a press release. Building brand awareness and reputation is a big part of this strategy.
Journalists often use press releases when writing or creating news stories, and that media coverage gives your brand an opportunity to reach a wider audience.
In terms of SEO, press releases are a chance to build backlinks from trusted sites. Most often these are news outlets or sites that specially publish press releases in your local area or country.
However, if your announcement is interesting enough, it could also lead to backlinks on blogs or international sites.
Finally, a well-written press release could help you manage an internal and external crisis.
Sometimes things go wrong, and it may be best to get in front of the story or provide a careful response.
In this case, a press release could help you rebuild customer trust or help make sure that correct information is reported on.
So, when should a business write a press release? There are lots of times when they can come in handy, such as:
Product or brand launches – Let people know who you are from day one! When you open a new branch of your business or introduce a new product or you just added an interesting feature to your existing product, announce it to the world. News outlets might pick it up organically or you can reach out to bloggers to help you amplify it.
Breaking news – Give an update on any big changes happening in your company. That means you need to constantly do things that are newsworthy.
Partnerships – Local charity partnerships, brand ambassadors—this type of thing.
Sharing research – If you have relevant stats to share, people will want to know.
Receiving an award – A press release is a place to brag about your accomplishments! If you recently received an outstanding award in your industry, you need to talk about it in a press release.
Hiring a new executive – A large company may want to announce these new hires. When a new executive joins your company, it's a great decision to talk about it in a press release.
Crisis management – Get on the front foot or correct misinformation. Don't let former employees or unsatisfied customers ruin your business. If there's an internal or external crisis rocking the boat of your business, rise up and address it in a press release so that the media can republish it on their platforms. This might be the only thing that will save your business.
In each of the cases above, a press release gives your business an opportunity to get information to the public.
What to include in a press release
By now you're hopefully sold on making press releases part of your business' marketing strategy. But, how do you write one?
There are a few different formats for writing a press release. However, you'll find that they all include five basic bits of information:
Headline
Location
Body
Boilerplate
Press contact info
Crafting an Irresistible Press Release
Now that you know what goes into a typical press release, it's time to start writing!
But how do you take the elements above and turn them into something people will actually read? Let's break it down a bit further in a way you can use it as a press release format.
Headline – This is the first part of your press release people will read, so make it great!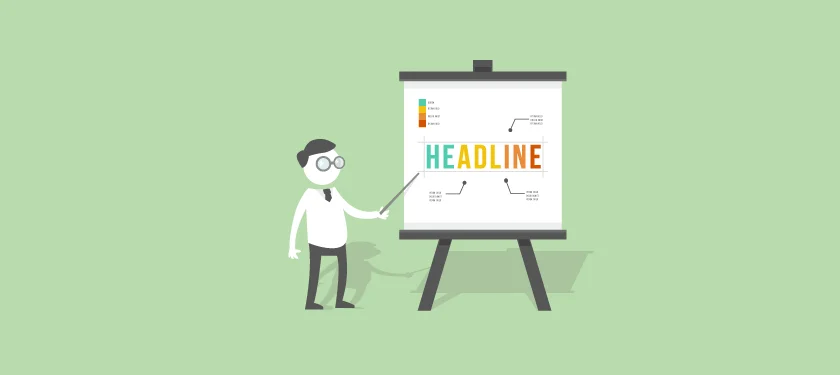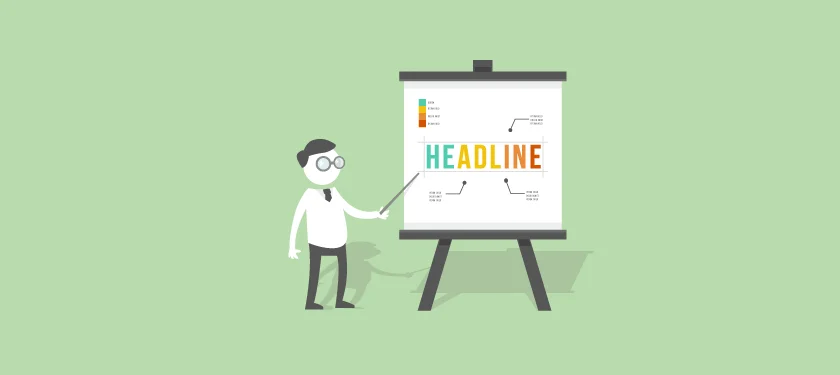 An interesting and informative headline can catch the eye of a journalist or blogger, enticing them to turn it into a bigger story. It should be simple and short, with clear language and strong action verbs.
You may also decide to include a sub-headline just below the main headline.
Related: How to Write Powerful Blog Post Titles that Get Readers Hooked on Your Site
This is a chance to expand on what you're saying with the main headline, providing a bit more context for the story to come.
Don't go overboard here, though. The idea is to further entice readers, so a single sentence is fine.
As you come up with your headline (and sub-headline) it helps to think like a reporter. They don't have a lot of time, so get them the info they need quickly and clearly. Don't go overboard with praise for your company and try to avoid clichés.
An example: Lifestyle brand ModCloth announced it would shut down its site on Black Friday to give employees the day off. Their creative press release headline: "ModCloth Breaks Up With Black Friday."
Location – This lets the reader know where you are and helps them decide how relevant the information in your press release is to them.
A company launching a new brand in New Zealand likely isn't newsworthy to customers in France. Your city and region or state is really all that's needed here.
Body – Here's where you include the full story that was hinted at in the headline!
A good rule of thumb is to put the most important information in the first paragraph. Who are you? What are you doing? Why are you doing it? Anything the reader absolutely should know comes first.
The body is a good space to include quotes from one or two key stakeholders within your company. Any quotes should help shape the narrative you're building and emphasize your announcement.
Choosing an angle for your article can help you shape the entire press release, including the quotes.
Think about hooking your audience: What does this mean for them? How does this help them? Why should they care?
An example: Momentum Life, who sells life and funeral insurance in New Zealand, recently received their insurance license.
In the press release for this announcement, they focus on how this will give New Zealanders more choices when it comes to life insurance.
Boilerplate – This is where you give more background on your company. Describe what the business does and include any other important information you'd like people to know, such as recent awards or an ongoing charity partnership.
You should also include a link to your website, which could help your SEO efforts.
An example: This joint press release from The New York Public Library and Young Lions includes boilerplates for both organisations. Yes, even a library can benefit from a great press release!
Press contact – Who should journalists or bloggers call if they have more questions? Include that person's full name, position in the company, phone number and email address.
Related: Why You Should Write For Business Blogs – Cheap Way To Grow Your Business
This is typically your head of marketing or public relations specialist. (Don't worry—this info typically isn't released to the public when the press release is published.)
The Difference Between Press Release and Press Statement
Let's get it right once and for all. A press release is entirely different from a press statement.
Press release is longer and more detailed compared to a press statement and it is always written in a newsy style. A press release is commonly written to announce an event like store opening, a product launch or an award-given party.
The essence of giving a press release is so that the company or individual will make the news.
But a press statement is the response you give when you are already in the news, for better or worse.
A statement is more likely to be widely published because it is exactly what a reporter wants. Quotes and facts from the subject of a breaking story are lifted verbatim by the news outlet to communicate the intent of the one writing the press statement.
Time to start writing!
Now that you have the tools you need to write an amazing press release, it's time to put them to use. Start brainstorming how to work them into your marketing plan and get your company the attention it deserves.