Would you like to learn how to cut costs in your business by automating your entire processes with the use of appropriate software?
There are many benefits of upgrading your business software and procedures to allow for better automation. But one of the key driving factors is cost savings.
To stay innovative, employees and their managers must look for programs that make marketing processes easier. Ultimately, they will land on tech-driven solutions to streamline business workflows and improve employee satisfaction.
But the reality is that any investment in new technology needs to weigh out in ROI. Your business automation processes should increase profit and reduce costs. If you fail at that, you've failed in everything as long as the business is concerned.
Choosing the Right Business Automation System to Reduce Costs
The benefits start as soon as you choose the right software for your business needs. If you upgrade to an ECM software to offer a holistic approach to your document management system, there will be many tools and facets that your company can cultivate to reduce costs across departments.
However, even the best features of your software will only work for you if they're used properly. This is why it's so important to choose the right software for your business. For example, if you run a home healthcare business, and want to improve efficiency, productivity, capacity, and compliance, investing in the best care management software in healthcare will be vital, and it will play a key role in automating the business process. It will help to streamline the way you and your staff work so that you can run things as efficiently as possible benefiting your staff and increasing the level of patient care.
While there are many high-quality options on the market, your business might not need the features that some solutions offer. At the same time, some programs might not address the areas where your company needs to streamline its business processes. So how do you choose the right software?
1. Assess Your Business First
Your first step is to carefully assess your current business processes. This a step you can take in-house or hire an expert to go over all of your protocols and make suggestions for where the process is lacking.
Once this step is done, you'll have a better idea of the types of changes you need for a more productive automation system.
2. Set Concrete Goals
If you want your business automation software to reduce costs, you need to set goals. Choosing a good system to eliminate redundancy and take mundane tasks away from employees will reduce costs by many hours.
Determining how much savings you're experiencing means that you have to collect the right data to determine the ROI.
3. Verify That Your Software Has Experience in Your Industry
It's important to choose a solution that fits your industry or can be customized to meet your needs. While some solutions will be a one size fits all model, that might not work for the regulations your business faces. For example, if you are in the sports betting industry, you might need to look for specialist solutions, like this pph software, that will be able to meet your business needs and help you thrive.
The best way to determine that a solution will be a good fit is by making sure that other companies in your industry have successfully used it. Looking over the shoulders of these multimillion-dollar companies that came back from the brink, you will know that each of them agreed to apply the strategies they applied because they have seen it work wonders before.
Ways You Can Use Your Automated Business Processes to Reduce Costs
The main thing you have to realize when implementing a new program is that the software is only as good as the user.
There are a number of ways that your business automation processes can reduce costs, but you need to make a committed effort to use the system effectively to drive better results.
Here are a few ways that your automated business processes can reduce overall costs:
1. Eliminate Missed and Late Payments
If you've upgraded your AP automation solution, one area where this type of software can help reduce costs is in your payment schedules.
Missing payments can result in hefty fees. If you forget to pay a vendor due to an unorganized system, that vendor may stop service. This can cause delays in projects, lost hours of work, and even compromise your customer care.
The real cost of this type of error might be difficult to determine because it can impact so many areas of the business.
In the worst-case scenario, you might even lose loyal customers. Even in a good case scenario, you'll see increased bills due to the addition of late fees.
Simply implementing a more comprehensive, automated system means that your company will no longer pay the exorbitant extra charges that are accrued when bills aren't paid on time.
2. Reduced Human Errors
Errors, such as inverted numbers from data entry mistakes can cost your business a massive amount of time and money.
Depending on the area where the error occurs, you might overpay bills which can impact your ready cash flow and possibly result in a loss of the extra payment amount. Other possible areas include a denial in any type of regulatory need – government entities need exact information. If one field is inaccurate or missing information, you run the risk of being denied access. With an automated system in place, employees will be notified when fields don't line up.
In cases where there are two variations of information, a person can manually verify and correct the issue before any problem arises from the wrong data.
3. More Robust Reporting Options
Your business process automation system will allow you to run specific reports to check your progress. If you've planned goals for individual departments or for the overall business, you can pull the data pertinent to that area of the business and run reports that allow you better oversight of progress. At a glance, you can see where your cost reductions stand.
This will allow you to better assess how different departments and even individual employees are performing with the processes. This type of reporting helps you to identify business weaknesses and make changes to improve productivity and profit.
4. Defined Protocols for Time Savings and Training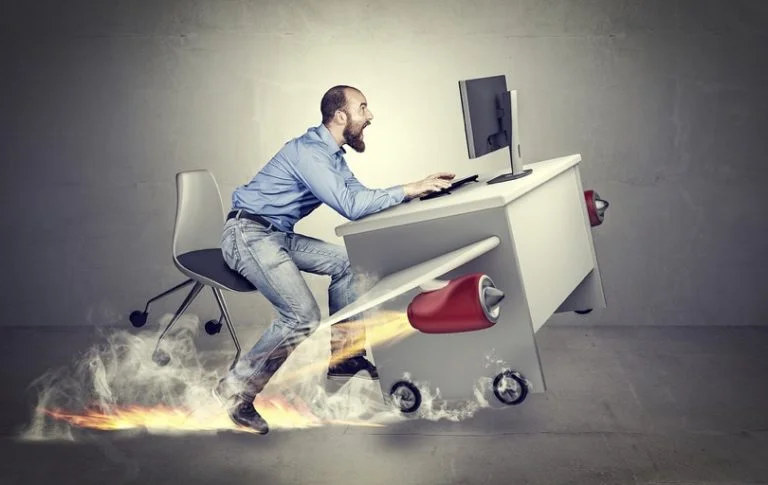 One pain point many companies experience in terms of cost is in training new employees.  With a business process automation solution that allows you to define the processes and set standard protocols, training is streamlined.
This makes it easier to cross-train with different departments and employees are more confident in their responsibilities when they clearly understand the procedures.
5. Real-Time Access to Information
Good communication is integral to great customer satisfaction. With the ability to communicate in real-time, you avoid those communication errors where one employee has made changes to a document or client file and other employees are not aware of the changes. These types of errors can prove costly mistakes that need to be remedied. They can also cost employee hours because often some of the work done on the project will be invalid due to missing information.
6. On Premise Storage Reduction
Moving all of your data to cloud storage or set servers means that you won't need to deal with the massive amounts of paper that companies in the past needed to organize. It may sound like a small thing but eliminating the need for this type of storage could mean that your business would be able to downsize and save funds on the monthly rent for office and storage space.
Automating your business processes means that you'll be able to eliminate some of the more tedious tasks that don't need personal supervision. This frees your employees to work on more pressing issues and increases productivity and profit overall.