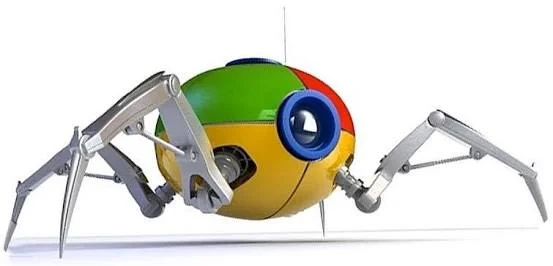 What happens when you do a web touch?
How can you make your blog post and of course, your products to be easily found on Google when people are searching for products that you sell?
How do you distinguish your brand online, dominate the internet and crush the competition?
The answers are summed up in one answer. And that's,
"Make Google your No. 1 salesman"
Every business owner needs a salesperson.
Your sales team is one of the most important parts of your business. The day they start underperforming, your revenue will begin to drop. The more your revenue drops, the faster you will be out of business.
If you've not been taking your job as a salesperson seriously, I want you to see this as a reminder. Beyond that, I want to show you how to recruit a brand that always delivers every single time. I'm talking about the most popular brand on earth.
And that brand is called, Google.
With 90.68% global market share in the search engine community in 2023, according to SimilarWeb, Google has secured its position as the most powerful and sophisticated search engine platform in the world.
Ignoring a platform that receives 9 billion searches every day is one of the worst degrees of disservice you can do to your business.
This is because a fraction of these 9 billion searches are actually looking for the solution you offer in your business so that they can patronize you.
But for that to happen, you must learn how to make Google your No. 1 salesperson.
Before we discuss that, I want to teach you two things:
— How search engine works
— Different kinds of content Google recognizes and how they are ranked
Firstly, how does the search engine work?
Google uses an automated program called web crawler to search the entire web for new or updated content. Its job becomes easier if it can find a website it already knows linking to yours.
That explains in a passing how powerful link building is in the scheme of things.
Secondly,
What are the different types of content recognized by Google?
1. Videos
Video content are given top priority in ranking amongst other types of content. This is largely because of how descriptive it is believed to be.
2. Audio
Podcast is the easiest way to create audio content on the internet. In terms of priority ranking on search engines, audio content comes second. This is because of how easy it is to humanize one's content.
3. Image
Image content are also given priority attention in the image section of Google search. Whether it's a plain image or an infographic.
4. Text
This is the most common form of content being used by virtually everybody. While text-based content are good for traditional SEO, it may not always get the best attention like video, audio and image content. This point applies to social media also.
Even though I'm not playing big in the other forms of content, I'm humble enough to painfully admit this.
If you want to take your content game to the next level, you should be fully represented across the board but you must start from one, dominate and move into the next one so that you don't scatter your focus.
That said, let's take a quick look at how to make Google your No. 1 salesperson:
1. Create an account on Google Business Profile
Formerly known as Google My Business, Google Business Profile is a platform where you can enlist your business to increase your brand visibility.
Being visible on this FREE platform makes it easy for you to be seen when people go online to search for businesses near them.
"Business lawyer near me."
"Property lawyer near me."
"Eye clinic near me."
"Pharmacy store near me."
"Driving school near me."
"Church near me."
The search queries can go on and on depending on what the people are looking for.
I can recall vividly when I wanted to learn to drive. I went online to search for "driving school near me" and the one that ranked so well wasn't too close to me but I hired their services. Months later, I discovered that there was one in my street but they weren't on Google Business Profile. I didn't find them.
In today's digitized economy, many consumers don't have the luxury of time to go street by street looking for you.
If you run a product-based or service-based business that requires a physical location, you should be on Google Business Profile. Stop allowing your competitors to steal your customers, especially the ones that are very close to your business place.
A friend of mine in Church left the branch of our Church down his street to attend ours because when he came into Lagos the one down his street even though it was bigger wasn't visible on Google when he made a quick search.
Of course, you should know that simply signing up on Google Business Profile isn't enough for Google to send you a torrential flow of customers because the competition is high now. But there's a solution and I will give the direct answer now.
To increase your ranking on Google Business Profile, do these things:
Your business name should be clearly written
You must indicate the services you offer with the focus keyword included
Add your business address, phone number and website
Request for 4 to 5-star reviews from everyone who has patronized your business before
From time to time, share text, image and video content of what you are doing
Share testimonials and valuable content about your business that will be helpful to your ideal clients/customers
Share a pictorial view of the outside of your business place for easy recognition
2. Start a business blog
Many people still see blogging from a micro perspective. When you mention blogging, what quickly comes to their mind is a website where people post gossip and entertainment news.
If you are here and you still hold such an opinion about the concept of blogging, I want you to unlearn that.
Blogging has far grown beyond the gossip news style of blogging that we all grew up to see.
Today, a blog can be the media arm of your business. With it, you can:
Increase your ranking on search engines
Educate your prospects about your product offer
Generate leads in your business
Send the leads back to your blog to be nurtured
Sell your products
And even make money directly
Your business blog handles everything about your business — articles, news and announcements. The end goal is to build a relationship with consumers so that they will easily remember your brand when they want to make a purchase.
If your blog is well optimized for both informational commercial and transactional search intents within your niche, Google will continue to send you customers who want to learn more about your business, want to buy later and want to buy now.
All you need to do is to ensure that you answer ALL the FAQs in your niche with different blog posts and from different angles right inside your blog.
If you offer solar panel installation services, one of the blog post topics you should have in your blog is:
"How many solar panels do I need to generate a 2.4kva power supply?"
Extensively write an article of at least 1,000 words on this topic and RECOMMEND your services to your readers.
As Google sends you traffic, you can quickly convert it into leads and subsequently sales.
The same applies if you sell solar panels.
The thing is, Google is more willing to send you organic sales than any other platform on the internet but you must use the right words (which we call keywords) in your content for the web crawler to favour you.
In addition to the above two strategies, you can switch things up by adding Search Ads to ensure that your brand remains at the top of the search engine results page (SERP).
All your video content should be uploaded to your YouTube channel and a link pointing to your website/store from the description.
If you already have an online store or a business website, these strategies I shared above also apply to you.
I hope you got value from this?
Do you have any questions? Ask.
To help explain this, here's a video from Matt Cutts himself explaining exactly how Google search works.
This is just a 3 minutes video that explains how anyone, even a newbie can get their business website to start ranking on Google's first page almost immediately.
Just to let you know… Matt Cutts is a Google Engineer, so he perfectly knows how this whole thing works.
If you need help with implementing these strategies, please, reach out to us through our Contact Us Page and we will be open to help your company.
ALSO READ: