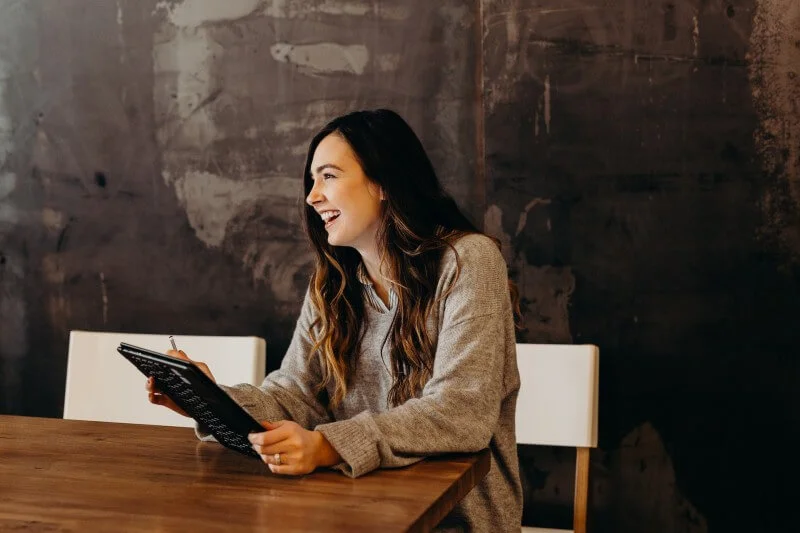 Recruitment is a critical aspect of any organization's growth and success, and utilizing IT staffing services is the quickest way to streamline the process. In today's digital age, IT staffing services have become invaluable in connecting companies to the right talent for their technical roles. Streamlining recruitment with IT staffing services can enhance the overall success of your hiring process. 
In this article, we will explore how to streamline your recruitment process with IT staffing services to achieve your organizational goals.
What are IT Staffing Services?
IT refers to Information Technology. IT staffing services are companies that specialize in finding and placing IT professionals in various tech roles within another organization.
These staffing services focus on sourcing, screening, and providing the most suitable candidates for various IT positions, such as software developers, network administrators, and cybersecurity experts.
In essence, IT staffing services act as matchmakers between companies seeking IT talent and qualified professionals seeking work opportunities. These firms take care of sourcing including other administrative and legal aspects of recruitment, thereby giving businesses the freedom to focus on their core activities.
In the long run, this will save your business money and time. So, if you can afford the initial cost, it would be worthwhile to partner with an IT staffing agency to secure the best cream-of-the-crop talent needed for success.
Why IT Staffing Services?
You can streamline your IT recruitment processes using staffing services. What this means is that the process of hiring IT professionals becomes quicker, easier, and more efficient. 
By doing this, you can focus on other aspects of your business like product sourcing and marketing while letting specialists do the job. Usually, you will only pay a certain percentage of your staff's remuneration as compensation. Doing this will save you the stress of going through all the recruitment challenges businesses face, which many of them don't survive.
Quick Access to Talent Pool
Engaging the services of IT staffing services opens up quick access to a large pool of talent for your business. These hiring firms have a wide network of IT professionals in their data pool. This pool contains professionals with highly specialized skills with fit different criteria.
In addition to this, it is very time and cost-effective to engage the services of IT staffing agencies. They help streamline the process by screening profiles of applicants, conducting interviews, and shortlisting qualified candidates. These recruitment experts know the various underrated talent sources in different countries and regions where they can get you the best professionals at the most affordable rate.
Scalability
Not only that but if your business may need to scale its workforce or seasonally, IT staffing agencies bring the needed flexibility and scalability in temporary and permanent staffing solutions.
Takes Over Additional Tasks
Legal and administrative burdens that accompany the recruitment process are also borne by the specialized agencies. They can equally handle additional administrative tasks like payrolling, benefits, employee contracts, work permits, and much more on behalf of your organization. Many of them work with some of the best payroll service providers to make the process seamless for their partners.
Besides all these, the expertise of IT staffing services will help your organization stay ahead of the competition and tap into current industry trends.
Also Read:
How to Streamline Your Recruitment Process
1. Understand Your Organization's Needs
Before you engage the services of an IT staffing solution, you should first be aware of your company's specific recruitment needs.
Identify and document the skills, experience, and fit to ensure that these requirements align with your organization's objectives. Then communicate these needs to the IT recruitment service deployed for staffing.
Compelling and clear communication of your business needs in terms of IT staffing can increase the number of candidates your job adverts attract.
2. Leverage Technology
The use of technology is key in streamlining recruitment processes. Recruitment agencies deploy the service of an Applicant Tracking System to automate and centralize candidate management. These ATS systems allow you to track applicants, schedule interviews, and collaborate with staffing agencies efficiently.
To help you understand how effective and helpful an ATS system can be, we've taken it a step further to discuss the 10 top things every organization should know about the Applicant Tracking System. All IT staffing service providers understand how to maximize this tool in their hiring process.
3. Harness the Power of Social Media
Using social media platforms like LinkedIn, Twitter, and industry-specific forums like tech forums will help you to further streamline your recruitment. These platforms will expand your reach. Most IT staffing services use them to promote job openings, engage with potential candidates, and tap into employee networks for referrals.
4. Employee Referral Programs
Sharing job openings with your current employees will further streamline your recruitment processes. Your employees are aware of company goals and organizational culture and are more likely to refer candidates with the best fit to apply.
5. Quality Interview Process
Ensure your interview process is well-structured and consistent. Collaborate with IT recruitment services agencies to design effective interview strategies. This can include technical assessments, behavioral interviews, and cultural fit evaluations.
A well-designed interview process ensures that only the most qualified candidates move forward, saving time and resources. We all know some applicants look great on paper but are less than impressive in person to make the screening process thorough. During this process, you should discuss the following key areas:
Their location
Work rights
Relevant experience
Salary expectation
Motivation for applying to the role
A streamlined, efficient hiring process makes it easier for businesses to reach the qualified applicants they need, and to narrow them down to get to the best possible candidates as quickly as possible
6. Continuous Improvement
Regularly review and refine your recruitment process using feedback from the recruitment team. Continuous assessment will help you analyze metrics such as cost-per-hire, and candidate satisfaction. This will help to identify areas for improvement. Continuous optimization ensures that your recruitment efforts remain efficient and effective.
Remember, the recruitment process is an ongoing endeavor that requires continuous adaptation to stay ahead in the dynamic talent acquisition market.
Also Read:
Conclusion
How to streamline your recruitment process with IT staffing services is by using a strategic hiring approach. Unfortunately, it's among the most sidelined aspects in most organizations which ought not to be. If the hiring process is done correctly using IT staffing services, it can lead to a mutually beneficial partnership. By using the tips we have shared above, you can optimize and harness your recruitment efforts. This partnership between your organization and IT staffing services will help you attract and retain top IT talents, thereby contributing to your company's success.