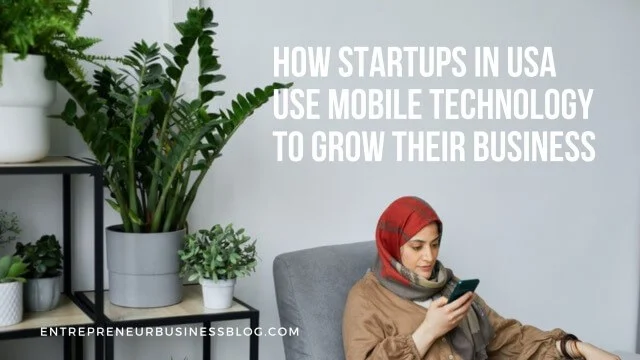 The most competitive startups in the United States are the ones using mobile technology to manage and grow their business.
But adequate knowledge of the right technology can help a credit repair service business owner working from home to attract steady clients. Imagine living in Michigan Avenue, Chicago and you are servicing clients from San Diego, Miami and New York. That can only be possible through the help of technology, right?
In this article, we will show you different ways you can use mobile technology to get more visibility to your small business no matter where you live in the United States. But before then, let's look at some technology trends and statistics.
Mobile Technology Trends and Statistics
As Metaverse and other technologies gradually unveil their grand plans, expect smart startups to devise strategic ways they can use mobile technology to grow their business.
Some of the biggest technology trends are:
The use of artificial intelligence in every small business
Widespread use and knowledge of Codex, a programming model that can generate code from natural, spoken human language. A research group called OpenAI that was founded by Elon Musk is the one leading this innovation and of course, Microsoft is funding it as well.
Expect 5G to penetrate more cities and countries. It will also receive wider acceptance, even among those behind the conspiracy theory.
According to Constant Contact, 66% of small business owners rely on mobile devices to manage operations.
ALSO READ:
Let's talk about how small businesses like yours are utilizing tech to grow their business.
3 Interesting Ways Startups Are Using Mobile Technology in the United States
1. You Will Receive and Respond to Messages Faster
How does mobile technology work? The way it works is that it goes where the users go. It works even better when you use programs and messages that are quick and straight to the point.
Compare the mobile processor vs the computer processor. You will discover that mobile technology devices do not have processors or displays that are as strong as what you'd see in laptop and desktop computers. And as such, you will have to be straight to the point about your message.
2. Startups Will Start Using Location-Based Features in their Marketing
Currently, startups in developed countries like the United States, Canada, the UK and Australia have started using email marketing software with location-based features to retarget customers who are within a certain physical proximity of their local business. In 2023, this geo-tracking or GPS-reading tool will be used more for marketing.
The ability to send specialized messages and interact with people who are within a certain distance from your local store can make them take action faster.
This modern mobile technology will make it easier for small businesses to connect with your brand.
ALSO READ:
3. Start Using Mobile Payments
The first question you need to answer is, how do mobile payments work? Mobile payment allows your customers to pay for your products and services using their mobile phones.
You can as well register with any of the popular mobile payment apps and let your customers who also use the app pay through the app. In the UK for instance, contactless mobile payment is becoming a norm.
What is a contactless mobile payment? Contactless mobile payment means using your smartphone to make payments by holding or swiping your phone near a special terminal.
The 2020 National Technology Readiness Survey by Rockbridge Associates shows that more than four in every ten (42%) smartphone users currently use a mobile payment service. Imagine missing out on such a market as revealed by the mobile payment statistics because your startup isn't using mobile payment. Don't let that happen.