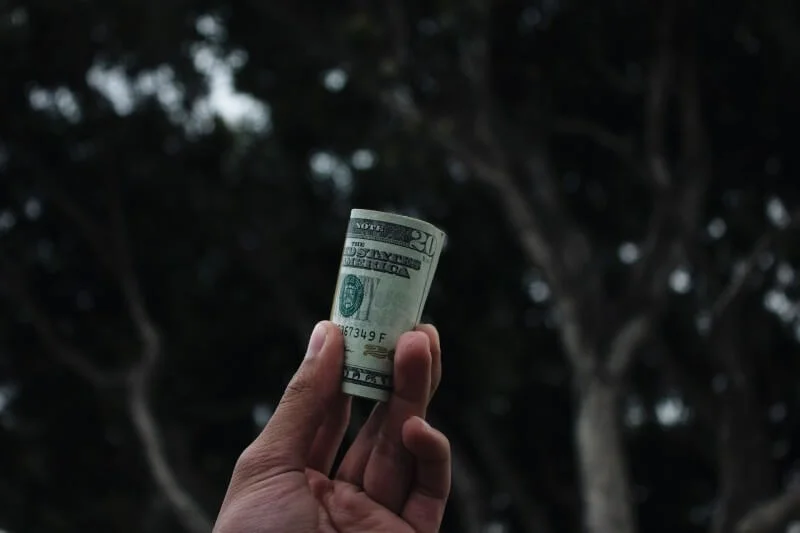 Would you like to learn how to start a successful money lending business? It is no longer new that alternative finance is fast becoming a norm all over the world as small businesses and individuals seek a faster way to get funds. In a report by Grandviewresearch, alternative finance was valued at USD 10.82 billion and is expected to attain a growth of 20.2% compound annual growth rate (CAGR) from 2023 to 2030.
This is an industry with huge growth and profit potential. If you are searching for a guide on how to start a money lending business step by step, search no more. In this guide, we will give you all the information you need to start your money lending business. You will also learn how to succeed in this business.
What is a Money Lending Business All About?
This is the first place to start. You shouldn't start a business that you don't know what its primary nature is because attempting to do so will be a free ride to disaster.
This is a form of business where a money lending company provides loans to businesses and individuals that can't qualify for the traditional bank loans with an interest which can be simple or compound interest.
Now that you know what your intended business is about, let's move to the next step.
Types of Money Lending Businesses and How They Work
Money lending business is broken into three types and it is important to know them before choosing the one you are going into. Below are the three types of money-lending businesses:
1. Private Lending
If you operate a private lending company you will be lending out your personal funds. This means that when there is a loss or damage, the weight will be on you alone, and equally when there is a profit they come to you.
This is the opposite of a private lending company. Unlike in private lending where you run the business with your personal funds, here you work closely with investors and money brokers.
Investors and money brokers are the ones that will provide the capital for the business. In this type of money lending company, the brokers or investors bear the loss and also they take the interest on the loans. You only make money by charging the borrowers a loan fee.
Hard money lending must be backed with a real estate property.
As the name suggests, this is a type of lending that happens between peers. As a P2P company owner, your job is to connect lenders to borrowers while you charge a fee for each transaction.
It's the responsibility of the peer-to-peer platform to verify the creditworthiness of the borrower before making their loan application open to the investors (lenders). From time to time, lenders browse through the platform in search of who to lend money to for a profit in return.
Also Read:
Guideline on How to Start a Money Lending Business
Know Your Target Market
No business can survive with patronage and that is why understanding your target market is very crucial. Knowing your target market before starting your money lending business will help you understand what you are up against in terms of risk, competition, potential profit, etc.
Take your time to research the alternative finance industry to understand the business landscape, the customers, and their pains and expectations.
Choose a Business Name and Check Availability
After you have researched your target market, it is time to brainstorm a name for your business. Your business name is its identity, therefore you need to carefully choose one.
When choosing a name for your business make sure it is short, easy to remember and pronounce, and also unique. A short, easy-to-remember and pronounce makes it easier for your brand to stick in the minds of your customers. Always check and make sure that no other business is using the name. 
An easy way to check the availability of the name is by searching it on the internet. You might as well check the internet for AI tools for business name suggestions. The one you settle with must be one that will suit your choice of domain name.
Register a Domain Name and Setup Your Website
This is not debatable or optional. Every business that has a long-term goal in this time of the internet needs an internet presence and should take it seriously. You need a place where your customers can access your services anywhere they are.
Go on Namecheap, search for your business name, and register it.  After registration, host it on HostGator and set up your website. You can hire the service of a website developer to set everything up for you.
Register Your Company
If you are in the United States of America, visit your state's Secretary of State office or Department of Revenue to register your business. If you are in a different region visit the equivalent in the country where you are in.
Develop Your Money Lending Business Plan
A business without a plan is one without goals and strategy. A business plan will keep you in check. It also helps your customers to understand the business. Develop a detailed plan for your money lending platform.
Below are the key elements of a good business plan:
Business Overview: This is where you present the company's vision, mission, and plans.
Industry Analysis: Showcase your understanding of your business industry. The trends, challenges, etc.
Competitive Analysis: Analyze your business competition.
Customer Analysis: Analyze your potential customers. 
Marketing Plan: Explain your marketing strategies, costs, products, and services.
Management Team: Introduce the management team and their roles.
Operations Plan: You will explain how you intend to run your daily operations of the company.
Financial Plan: Here you explain everything about financing the business.
Executive Summary: This section briefly summarizes what your business is all about in simple words so readers can easily understand.
Secure and Equip Your Physical Office for the Business
Just as an internet presence is important for businesses, having a physical office is also important. Having a physical office adds a level of credibility to your business. 
Always make sure that your office can be easily located. Do not site your business in an environment where a large number of your competitors are. This is important because you are new and not yet known.
Secure a space for your physical office where your customers can easily walk in. Furnish it with all the office supplies to make it more organized. Follow these quick tips to improve your office space on a budget.
Buy the needed equipment like chairs, computers, etc., and install the necessary software used in the money lending business. A typical example of the money lending software your business needs before you start is the loan origination system (LOS). This is a loan processing and servicing system.
Loan origination system technology helps financial institutions generate loan documentation in a way that complies with regulatory and internal requirements.
Get the Funds for Your Lending Business Ready
If you are establishing a private lending company you should have your capital ready at this point and if you are going into hard money lending, you should have your brokers and investors.
Apply for Necessary Licenses and Permits
There are a number of licenses and permits you will need to meet their requirements before starting a money lending business at both the state and federal levels. These licenses and permits vary depending on the country and state of your business.
Open a Business Bank Account and Get a Business Credit Card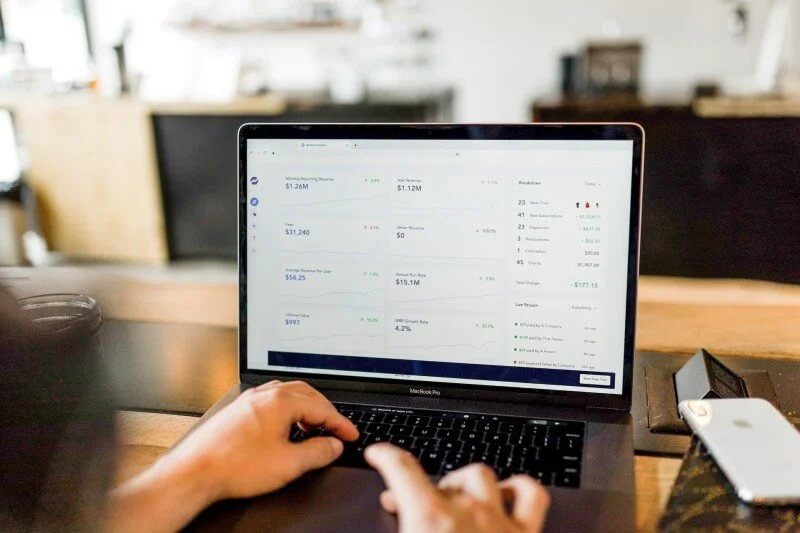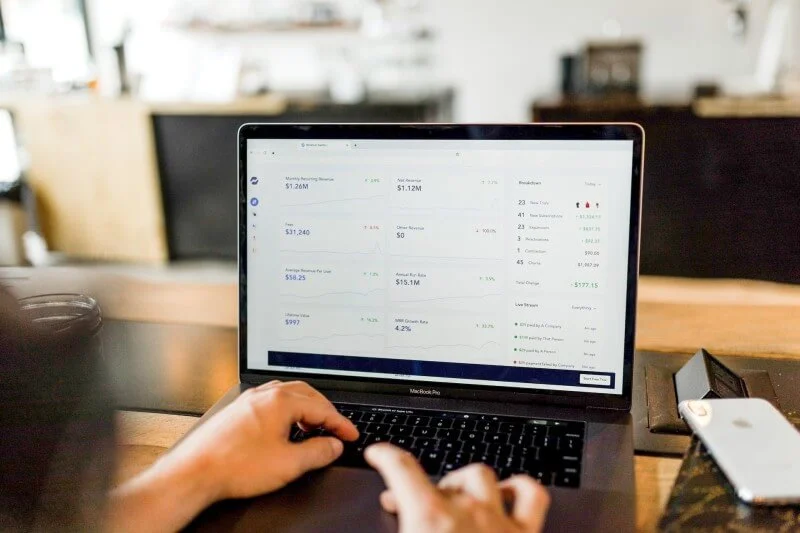 After registering your business with the appropriate bodies, it is now time to create a business bank account.
Do your findings of the available banks and make a choice. You should make sure that the bank's service is friendly to businesses.
After you have chosen a bank, visit the bank and provide documents like proof of incorporation, either driver's license or passport, and proof of address. If there are additional documents they will inform you. 
Also Read:
Get Business Insurance for Your Money Lending Business
In life nothing is 100% guaranteed therefore don't leave your business vulnerable. Getting insurance means that your business is covered if any damages occur. Some of the insurance options include:
Auto insurance:  This type of insurance covers damages on your automobiles.
Equipment Breakdown Insurance: Takes care of repairing or replacing equipment due to mechanical issues.
It's Time to Start Your Money Lending Business
After following the steps in this complete guide you are good to go. Launch your money lending business. Stick to your plans and only make changes where and when it's needed.