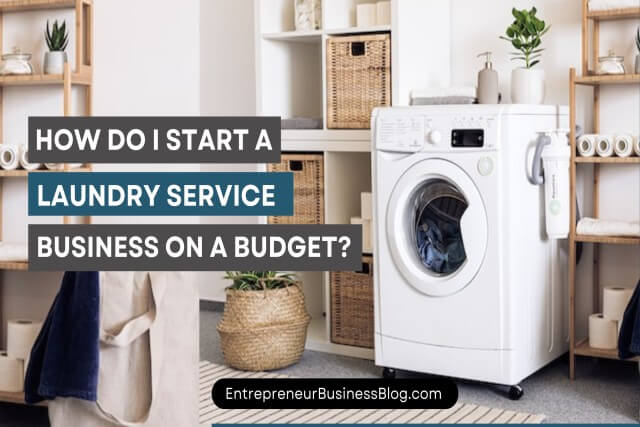 Would you like to learn how to start a successful laundry service business on a shoestring budget?
Overcoming the hurdle of starting a new business is a dream come true for most citizens living in the US. Research shows that although 61% of Americans have had a business idea, the majority could not follow through to turn their ideas into reality.
The common factor that stops these aspiring entrepreneurs is lack of funds amidst how-to-start syndrome, fear of failure, access to business tools, poor support, little knowledge of technology and time factor. 
Ideally, a lack of funds could be a reason for procrastinating your business setup. But do you know it is not much of a fuss if you have a budget? Yes. 
What is the cost of opening a laundromat in the United States? A budget ranging from $200,000 to $500,000 will successfully make you the CEO of your own laundry service business whether you reside in Chicago, Miami, Los Angeles or New York City.
Is it profitable to start a laundry service business from home? The laundry service business is one of the fastest-growing businesses in the US. With close to 30,000 available operators in the US, more operators are set to rise globally. Consequently enabling an expected market value of an additional $42 billion come 2026.
Now that you know you can start your laundry service business, it is important you follow the nitty gritty of starting the company from scratch.
What Does a Laundry Service Business Do?
The Laundry service business is a commercial service of helping individuals and organizations do their dirty laundry. It involves cleaning clothes and other materials by sorting, washing, ironing, and folding at a stipulated fee. Laundry service startup also provides pickup and delivery services all at a given price. 
There are different kinds of laundry services, which are: 
Coin laundry, also known as a laundromat
It is a self-service type of laundry where customers insert coins to start the washers and pay for using the washers.
Commercial laundry for work clothes, linens, uniforms, overall and other garments
This type is usually attached (same premises) with facilities like hotels and hospitals, which do their own laundry instead of employing the hands of private laundry services. Additional services, such as stain treatment, ironing, dry cleaning services (the use of chemicals other than water) and delivery services. 
In this article, we have provided all the details you will need to start your own laundry service business. Here are 10 step-by-step guides to help you open your own home-based or commercial laundry service company as soon as possible. 
Step 1: Know what you want by doing an extensive market research
A thorough market research will give you adequate information on the laundry market statistics. You will know who your target clients are; their demographics and psychographics. You will also understand the market competition vis a vis the prevailing laundry service business trends.
Step 2: Determine your business size and structure
You are as good as what you can deliver. Choose a business structure that correlates with your laundry service business dream or opt for what you can manage perfectly. You could operate as a sole proprietor, a limited liability company (LLC), go into partnership or operate as a corporation.
Whichever structure you choose affects matters of legalization, loan accessibility, personal liberty and tax rate as well. Hence, you must carefully consider your options.
ALSO READ:
Step 3: Choose a business name
The name of a business represents its brand Identity. Your choice of a business name should be clear, catchy and captivating. It should capture your brand ideals and resonate well with the average citizen. Beyond a name are its memorability, branding and sellability. Avoid complex spellings and pronunciations too.
You also have to determine if you will use a different name or your registered business name. You should also check with the United States Patent and Trademark Office (USPTO) to avoid using a business name already trademarked. Knowing how to choose a name that suits your business can help you attract more customers to your laundry shop.
Step 4: Write your business plan
Writing your business plan is the most strategic step for you to start your own successful laundry service business. After your initial market research, your business plan further narrows your own unique laundry service and sets it apart from the competition. The business plan sets out the business marketing objectives and the strategies for achieving them. 
Launching out without a business plan or model is like building your laundry service without a purpose or direction. Moreover, it is your landing ticket for accessing different kinds of business loans and attracting angel investors.
Step 5: Acquire the necessary licenses, permits, Tax ID and other paperwork
Do you need a license to operate a laundry business in the United States? This will depend on your laundry service business structure and place of operation. You should hire the services of a legal consultant to authenticate the required business permits in order to ensure the smooth running of the business. Or contact your state or local business administration office to ask for the appropriate license or permit to operate a coin-operated laundromat. 
Acquiring your Tax ID, Employer Identification Number (EIN) and other paperwork should be ironed out here as you proceed to start your business.
Step 6: Choose the best location for your business
Location is everything for you to have a successful laundry service business. Unless you work from home (i.e providing pick-up and drop-off services only) you may need to get a location best determined by your service type, the volume of work, intended cost, utilities and competition.
Your choice of location must be intentional, strategic and easily accessible. Spot where your target clients are and open the business right in their faces. Do you get the trick?
Step 7: Open a business bank account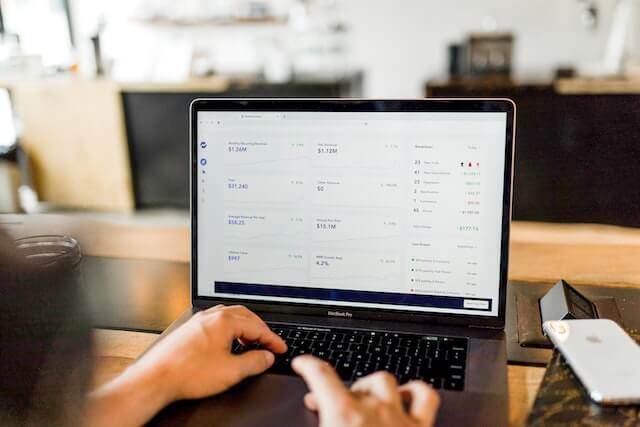 A business bank account is a must if you must operate your laundry service under a business name. All financial decisions for your new business: payment of bills, expenditures, taxes, workers' salaries, and clients' payments will be simplified, and organized and accountability shown using your business bank account. Getting a business credit card isn't a bad idea either as this will help you separate your spending.
Step 8: Register your business
The process of registering your business in the United States is not a rigorous process, especially after obtaining the necessary work licenses and permits. You may register it by yourself or engage the services of a professional to help you register your business at an affordable rate.
Step 9: Start and fund your laundry service business
Now it's time to walk the walk. Make a list of all the required tools to begin your laundry service business. After scaling through the above processes, you need to purchase the tools for work.
What are the equipment you will need to start a profitable laundry service business? The equipment you will need are hangers, drying machines, laundry machines, clothes rack, an ironing board, detergents, washing basins, a sink, soap dispensers, laundry carts, a credit card payment system, etc. Other equipment you will need for a commercial laundry startup are hydroextractor, steamers, and steam boilers.
Step 10: Promote your business
There are simple marketing ideas to promote your laundry service business from the birth stage. Before you finally open, create visual colorful signs to attract passers-by and people in the community. 
Also increase your laundry service awareness in the locality with the use of stickers, handy flyers, word-of-mouth advertising and offer discounts. These methods will drive your first clients. From time to time, offer your audience freebies, rewards, and giveaways to help you attract more customers and retain the existing ones
ALSO READ:
How to ensure you grow with the business trends and provide customer satisfaction
Any business irrespective of its nature revolves around its customers. They are the reason you are in business. Hence you must ensure optimal customer satisfaction by doing the following:
Optimize your online social presence and online services.

Be innovative

Be client-centric 

Do special weeks/days, discounts, rewards and other giveaways

Study your customer behavior and build a strong relationship 

Improve your office exterior appearance

Encourage communication and service feedback
A List of Popular Laundry and Laundromat Business Ideas
Below are the most popular and profitable laundry business ideas you may want to consider to start making money from the comfort of your home:
Start a soap-making or wholesale business

Sell laundry machines or spare parts

Repair laundry machines

Launch your own mobile laundry business within residential areas in the United States

Start a laundry delivery business

Set up a dry

cleaning business from home