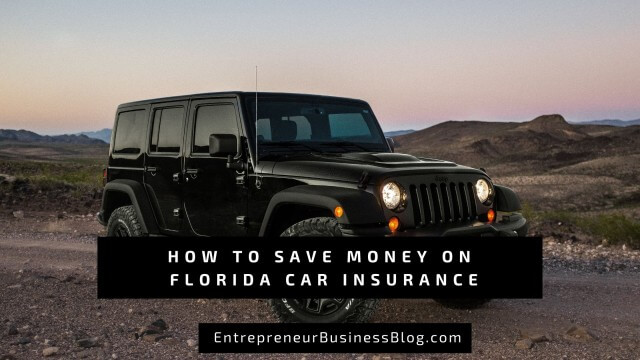 How do you save money on your Florida car insurance? Because auto insurance in Florida is so expensive, it's a good idea to be aware of several methods that might lower your rate. Here are some steps you may take to lower the cost of insurance in Florida.
Look for quotes in other places
Comparing auto insurance quotes from at least three different companies is one of the greatest methods to discover the best deals. Although carriers evaluate similar elements when determining premiums, each calculates rates differently. To check which insurance company offers the best pricing for your needs, provide the same information for each quotation.
Consider bundling your insurance coverage
Insurance companies frequently provide coverage for more than just automobiles. Bundling your vehicle and house insurance policies, for example, might result in significantly lower rates than if you acquired your policies from separate companies.
ALSO READ:
Take advantage of special offers by most Florida car insurance companies
Buyers can take advantage of a variety of discount packages offered by insurance companies. Some are focused on safety, such as savings for installing anti-theft equipment in your vehicle or having a clean driving record. Others will even give you a discount if you switch from another carrier. However, keep in mind that not all discounts are accessible in every state or with every carrier. To find out if you qualify for any discounts, contact each prospective insurer individually.
Make use of a comparison tool for insurance
To acquire numerous rates quickly, it's a good idea to use a vehicle insurance comparison tool. These tools allow you to compare prices side by side without having to visit multiple websites. The disadvantage is that these tools may not provide you with all of your policy's alternatives. Nonetheless, they're a good method to limit down your options and save time and effort while looking for estimates.
Increase the amount of your deductible
In Florida, your deductible has a substantial impact on your vehicle insurance prices. It's the amount you have to pay out of pocket each time you file a claim before your insurance company starts paying your bills. A greater deductible normally implies a lower premium, but keep in mind that you'll be paying more out of pocket in the event of an accident.
ALSO READ:
Pay-per-mile insurance is an option to consider
Typical Florida car insurance policies calculate your premium based on your age, driving history, region, and other criteria. While pay-per-mile insurance considers these considerations, it is mostly usage-based, meaning your rates are determined by how many miles you drive. If you don't drive very much, this insurance is a good choice.