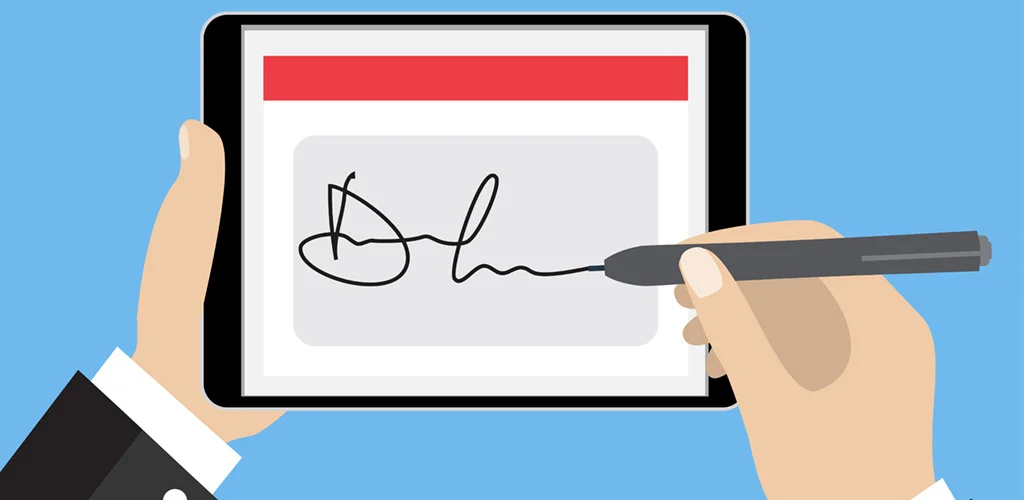 On 30th June 2000, Congress passed the E-SIGN Act authorizing deal closers to use the digital signatures in their online business transactions. This confirmed that electronic document signing online carries the same legal weight as using the wet-ink signature on paper.
Today, many real estate sectors depend on e-signatures for removing or minimizing errors and preventing fraudulent activities. Beyond that, electronic document signing helps in speeding up the deal closing process.
Electronic signature software is the most powerful solution for completing all real estate contracts, signing offer agreements, appraisals, and proposals.
For buyers, sellers, and borrowers, the closing process for properties is a long, tedious ordeal that needs to be figured out by an escrow company, title company, attorney, or agents.
On the date of closure, the party has to meet with agents in order to sign the necessary agreements which involve property and disclosure transfer documents.
How E-signatures Work
There are times when sellers are not present on a closing day and can pre-sign documents. A document is thoroughly checked in case there are any mistakes as it must be corrected.
Even after closing, an agent or attorney is left with numerous documents piled up on their desk that they have to send it to the relevant parties. So, this traditional procedure is quite time-consuming, expensive, and requires a lot of manual effort.
Where E-signatures Can be Used in Real Estate Sectors
An Electronic signature software solution can be widely used in real estate transactions for obtaining a series of documents, agreements, and more:
E-signatures Can Used in Lease
It is important to get all documents signed quickly when you are securing a residential lease or closing a sale.
Landlords and realtors have no time to waste tracking down signatures. Delays made unnecessarily can break the entire deal.
Electronic signature solution manages all transactions related to real estate while also being safe and secure.
Related: The Best Free Scheduling Software Programs That Can Work for Your Company
Here's how secured an e-signature is in the real estate sector… All transactions that you make are saved in the cloud automatically and are easily accessible, eliminating manual effort, such as printing, faxing, scanning, etc.
E-signatures Can Be Used in Mortgage Forms and Closing Disclosure
Your loan officer may ask for your signature on certain documents and disclosures.
Instead of following the outdated process of mailing and faxing documents, you can sign documents electronically.
The purpose of e-signature in real estate deal closing is to capture the intent of a signer to agree and thus is bound by the terms and conditions of an agreement.
The e-signature software solution shortens the countdown of closing the disclosure by sending it electronically and acquiring the acknowledgment of the receipt.
A digital signature software meets customers' expectations for an efficient and quick service when buying a home.
Electronic Signature Software Can Be Used in Tenant Agreements
Are you searching for an easy and quick way where tenants can sign lease agreements online? An electronic signature software saves time, money, and reduces errors.
Related: How Entrepreneurs Are Using Artificial Intelligence To Fund Real Estate Projects in USA
There's no need to scan and print documents or chase after the tenant to get the lease signed. The lease agreements can be processed by landlords immediately after tenants sign the documents from their smartphone, tablet, or laptop.
Electronic Signature Can Be Used in Sales Contract
Sending sales contracts for online signing is a hassle-free process. Collecting documents from real estate contracts to purchasing orders, agreements are easy to process with electronic signature software.
You can impress your clients with an elegant, quick, and simple solution for signing and sharing.
E-signature software can be used to sign pre-approval letters, documents, and agreements. They can range from typing the name at the end of an email, to a signature with a biometric identifier, such as fingerprint authentication.
How Can SutiSign Help You?
Are you facing difficulty in authenticating a signer's identity and looking for a solution that can identify signature forgeries in real-time?
This e-signature software called SutiSign can solve all your problems with its integrated fingerprint authentication that confirms a user's identity in a safe and encrypted way.
Storage and Retrieval of the Signed Document
Lenders and title companies consider whether the highest data security aspects are present in a seller's storage and retrieval system and if the privacy is safeguarded with industry best practices, such as file availability in length of time.
With SutiSign e-signature, you can validate a signature, check whether a signature is changed after it got created, and ensure that the content of the document is not altered.
Audit Trail for the Documents
An audit trail tracks and shows who signed a particular document, when the signer signed the document and tracks the entire process of e-signing.
The steps may include a user identification process, consent of the signer, and more. This software collects all electronic evidence that is generated during a signing procedure and organizes it.
Sequential Signing with Multiple Signers
Lenders may want to follow a particular signing order sequentially. They may also want to upload a document, add a signer's name along with their email for several signers.
Related: Why Getting a POS System is the Best Business Investment for Your Retail Store
SutiSign can help you to gather all required signatures in a specific and sequential order. Once the signing process is completed, the system sends the secured and complete document to the party and files it into their account.
Conclusion
E-signatures have made a remarkable impact on the real estate sector and will only continue to grow with time.
Online electronic signature software should have adequate audit capacity and full regulation conformity. SutiSign ensures that all your data is authentic and safe. There are no means of tampering or changing signatures.
Some main benefits include signing documents online anytime and from anywhere, protecting data integrity along with signer identity, eliminating delays, re-signing, and more.