What are the most cost-effective ways to make your brand more visible online in the next 30 days?
It is 2022, if your brand is yet to establish a strong online presence at this time, you are unfortunately leaving a lot of money on the table.
According to recent statistics by Statista, there were about five billion internet users in the world as of April 2022. This is about 63 percent of the world's population.
This presents a huge opportunity for individuals and business brands to harness. There's a massive consumer focus available online right now. People literally hang out on the internet these days. What better place to meet your prospects than their place of hangout and relaxation?
The competition amongst brands for the attention of consumers online is at its peak currently, and you'd need to really stand out to ensure you don't lose your prospects to your competitors.
In this article, we'll discuss different top strategies you can use to position your brand at the forefront of users in the digital space. Here are carefully selected strategies that will make you stand out:
Create a Website
When someone hears about your business and is confused about the services you render, their first line of thought would be to check your website. If you don't have one, it shows that your brand is not visible online yet.
Owning a website is no doubt the first thing you should do when trying to cement your online presence. Because a lot of things will emanate from it. Your email list, brand awareness, product cataloging and even sales.
A website is where you educate your prospects about your services and products and move them from unaware to product-aware in the prospect awareness pyramid.
It's been recorded that as of 2020, 93% of consumers used online searches to find a local business. You know what that means, don't you?
Your prospects are searching online for where to get the services or products you sell. And what do you think they'd want to check out first when they hit that search icon? Websites of course. They'd want to check your website to know your location (and maybe locations of coverage), services, products, contact information, etc.
It would be a great disservice to your brand growth if you're still wondering why you need a website. 
People can only patronize businesses they have a certain level of trust for, and building a website earns you a higher percentage of that trust. This is because you do not just use your website to show them how serious you're about your business, you also use it to let them know how much you know about your industry.
Get a website today and start building that important consumer relationship with your prospects. We highly recommend you use Bluehost for your small business website hosting. Once you are done with that, it's time to learn how to build an email list.
ALSO READ:
Build an Email List
Talking about building relationships, this is your perfect tool to communicate with your customers on a personal level.
It is important to note that anybody who joins your email list, be it from an Ad campaign or your website, has a certain level of interest in what you do. I mean, nobody joins an email list for joining' sake.
People join your email list to know more about your services and how they can help them solve a problem or, simply put, provide a need.  
So this is where you nurture your prospects, handle their objections and move them from the point of just being interested in your products or services to being your regular customers.
Think of an email list as a system that lets you have a one-on-one conversation with your prospects, just that this time you're addressing thousands or even millions as one.
There are many benefits to this, you'd get to know as you build on it. One is that it will make your brand more visible online, especially to your prospects.
Think of your email list as an open market with a thousand and more people interested in your product or services. To this set of people, you don't need to buy a speaker to announce to them who you are and what you do every time you step into the market. In fact, immediately you step in, you see them rushing to buy whatever it is you're selling that day.
Isn't that awesome?
An email list will help you cut your Ad spend by at least 30%, and you sell to this list over and over again without spending a dime more on Ads.
Don't sleep on this goldmine, start building your email list today.
Be Active on Social Media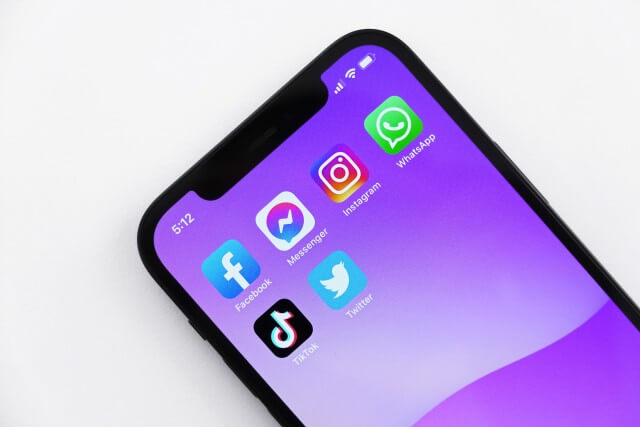 Statistics have it that as of April 2022, the world has approximately 4.65 billion social media users. That's about 58.7 percent of the global population.
Now in a time when more than half of the world is on social media, we are sure you know your business is better off pitching a tent in the social space?
Having your business on social media is one of the easiest and cheapest ways to give your brand the online visibility it requires. Easiest in the sense that you don't need any technical knowledge to get started. You do not need to sound too professional and serious to engage your prospects or customers.
In fact, it's expected that when you're in this space you loosen up a bit and engage your audience in the tone they'd like. Most come to social media to just loosen up and catch some fun. Be like that to them, and you're guaranteed to win their hearts.
Social media is the cheapest in the sense that creating accounts on these platforms is free. And most of them give you that chance to grow your business organically. Social media platforms like Twitter, and TikTok give you the opportunity to build massive followership without breaking the bank on Ad spending. All you need to do is, provide unique, engaging contents that appeal to the people, and you'd see your brand rise to global dominance before your eyes.
Use social media to build that special relationship with your prospects. 80% of your audience on social media are likely going to visit your website, and possibly join your email list too. You can make a ton of money from social media with zero ad spend if you know how to navigate these platforms.
But it is best you choose the platform that works best for your business. Analyze them one after the other and know where your prospects hang out the most. Join them there and provide the contents they want.
ALSO READ:
Run Ad Campaigns
Paid advertising is one of the most effective ways to make your brand more visible online. Running ad campaigns would drive massive traffic to your e-commerce websites. It's even better when you have a well-optimized website for search engines. The goal of a website is to offer more clarity on what your brand services are. If it is not optimized, it can only confuse your prospects the more.
Running brand awareness campaigns help you to reach a wider audience that you can't reach organically. It is just like using a megaphone to amplify your voice when addressing a gathering of over a thousand people.
Facebook for instance offers you a wide audience reach on a relatively slim budget. Effectively utilize this opportunity to make your brand more visible online. Consistently update your powerful, useful content, optimize them to reach wider people, then relax and watch your brand grow.
People gravitate naturally towards value. Make sure what you're offering is valuable to the audience you're targeting. Use powerful, compelling sales headlines in your ad copy, create clear, short and useful videos, then watch how people get attracted to your content like honey to a bee.
The more people get to see your content, the more they get to know your brand. With time, every aspect of your brand will become second nature to them. This is how some influencers are making themselves and their businesses more visible online. In addition to that, start providing free services.
Provide Free Services
Most established brands make a version of their services free for a certain period of time. You'll get offers for a 30-day free trial almost every time you try to sign up on a platform. These brands are not doing this because they are too rich. They are doing it to draw you in more.
Adopt that method, and you'll be miles ahead of your competitors who are not doing it. Provided your services are great, people will always recommend you with confidence. And the fact that you offer a free trial gives your prospects an absolutely zero-risk opportunity to assess your services and know if it meets their expectations. And if it does, you're certain they are going to become paying clients.
So in the essence, as much as your services are great, try to offer some free incentives to draw people in. You can check out how email service providers like GetResponse and Constant Contact are doing it.
Run promos to make your brand more visible online. Do giveaways. Engage your audience in contests with lots of rewards. It could be a contest that would require them to share your content, and the person with the highest engagement gets a handsome reward at the end.
Activities like this will propel your brand to the top and give it the visibility it deserves on the global internet space. 
ALSO READ:
Set Up an Affiliate Program
Leverage the experience of those who have good practical knowledge about sales to promote your brand.
Also, roll out an affiliate program since it is a win-win situation for your brand. This is because you don't get to pay them until sales have been made.
Now, the sweet part is in the visibility it offers your brand online. Not necessarily the sales at the beginning. Imagine having over a thousand people promoting your brand online? That's massive visibility that you probably couldn't have achieved on your own.
Also, try to utilize the services of influencers on the social media space. This might come at a cost, but it would be worth it in the end. We call this influencer marketing.
Some influencers have a kind of cult followership. Their followers do literally everything they say, be it good or bad. But the good thing here is that your products and services are awesome, so you're actually giving them value. Take it a step further by showing them reviews to increase your credibility.
Show Credibility with Reviews
One proven way to win the trust of prospects is to show you actually know your stuff. And to do that you need lots of proof. This proof can come in the form of testimonials and reviews. Testimonials and reviews will show your audience that you're trustworthy when it comes to your line of business, and they can go ahead and do business with you.
So, it's important you strategically position your products with these testimonials and reviews on platforms where your prospects hang out a lot.
Reviews and testimonials on your website and social media pages will increase your online visibility. Because reviews and testimonials coupled with quality service delivery have a multiplier effect in the consumer world. People would recommend your business without you soliciting it. All you need to do is to give them excellent service delivery and maximum satisfaction.
Excellent Customer Service
You can have excellent product and service delivery, perfect product positioning and top-notch marketing skills; but if you fail to address the numerous questions of your prospects and customers, your brand visibility will be receiving a huge blow.
Ensure you have a customer service team. Their job will be to handle every form of inquiries and complaints from your prospects and customers online.
Prospective customers tend to trust you more when they see that you respond actively to customers' needs and inquiries online. If you have an active social media account without handling inquiries and complaints from your prospects and customers, it would affect your brand visibility negatively.
But when you offer excellent customer service, it will help you to increase your brand loyalty even if you do not have the best product in the market yet.
What Are Brand Loyalty and Their Examples?
Brand loyalty is a perception-based behavior that happens when a consumer chooses to repeatedly buy a product produced by the same company notwithstanding the efforts made by competitors to attract them.
A typical example of brand loyalty is when someone prefers to travel with British Airways instead of American Airlines and vice versa. Another great example of brand loyalty is when a consumer prefers to buy every of their real estate properties from Century 21 despite the juicy offer Fountainview Apartments may want to offer them in Baltimore, Maryland.
ALSO READ:
Conclusion
It takes time and effort to build a brand and make it visible online. Why? Because the competition amongst brands is higher now than it was when the internet and social media were invented.
People's attention span is continuously reducing. Until you show up daily and consistently, it will be difficult finding a place in the global digital space.
The methods mentioned in this article will guide you to build a stable online presence, even if you're totally new and have no experience in digital marketing.