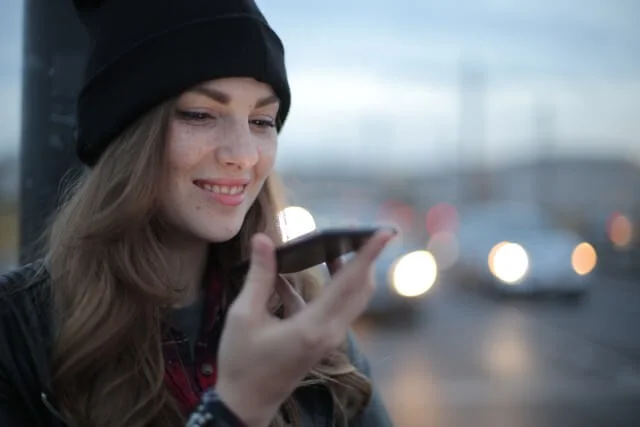 An important strategy for increasing organic business sales is to identify your brand's unique selling point, create more content than your competitors and promote your business vigorously.
What type of business are you running? Do you have a system that guarantees a steady inflow of sales repeatedly? Sales are important and every business activity is geared toward acquiring more sales. How do you generate sales and what volume of sales is enough to smash your long business goal?
Organic Business Sales vs Paid Advertising
Primarily, sales are acquired in two ways. Your business can either generate sales through organic means or paid advertising. In this post, we are going to focus on organic ways of generating sales for your business and give you a clear picture of what it means. But, before moving on to the real topic, here's what you should understand about making sales organically.
The difference between organic sales and paid advertising organic sales involves little or no money to generate leads but paid advertising usually requires money.
You must clearly understand what sales actually mean in the real sense of it. The word 'sales' is loosely used among business owners as if it is something that can be easily accomplished without much work.
Understand Your Product Life Cycle
A product or service is not completed until it has the capability to satisfy the final consumer. A product's life cycle and how well it will perform in the market have been determined from the point of the initial stage of production. 
The product's value and sales volume are tied to its ability to satisfy the needs of your customers. Improving the quality of your product is important in order to increase sales. Competition keeps increasing every year. If a business owner fails to position the business for more sales, the current sales volume might even be cut down by the competitors, and this could lead to the business folding up at a severe level.
To buttress this, we carefully coined seven (7) organic sales techniques you can use to skyrocket your business growth. Having proven methods for increasing sales organically will save you money that can be in turn utilized for other business activities.
Below are the outstanding organic sales techniques that can increase your business growth:
1. Brand building and brand protection
According to the U.S Bureau Of Labor Statistics, approximately 20% of businesses fail during the first two years, 45% fail during the first five years, and 65% fail during the first ten years. Only 24% survived for a longer period of time.
The ones that survive are not necessarily the companies with huge funds or commercial power, but the businesses that focused on building a lasting brand.
How do you build a lasting brand and increase organic sales in your business? The best answer to these questions is to build a product or service that exceedingly serves your target audience better than your competitors. 
If your customers can be satisfied better than what they experience somewhere else, they wouldn't need another media advertisement to remind them about your product whenever the need arises for your product. The root of a good and lasting brand is customer satisfaction.
Business name, logo, coloring, communication and all other techniques adopted for creating a good perception of a brand can only bring a high volume of organic sales if the customers are satisfied. 
It takes effort to build a good brand, but it takes higher effort to maintain the brand for continuous growth. The ability to continue giving your customers better experiences through the creation of strategies is crucial. If you stagnate, you will soon lose momentum and be overtaken by new inventions from competitors.
Coca-Cola is a good example of a long-surviving company that always refined the taste of its drink for maximum enjoyment. Advertising only builds on their existing organic sales. Every company needs to build capacity to make more sales organically if they want to stay long in the marketplace.
ALSO READ:
2. Identify your unique selling point
What is the unique selling point of your business? Knowing your strength and investing more in it creates a sure increase in organic sales in your business. This is pointing to that particular thing you do better than others in the same business. 
Your unique selling point could be in fast delivery. If your customers patronize you more because of this, you need to create techniques that can even help you in doing better in that area.
If you master how to spot weaknesses in your competitors' business models, you can use them to your advantage. This technique can boost your organic business sales in measures you can't imagine.
3. Know your customers and stay closer to boost your organic business sales
Understanding your customers' situation and what they want will definitely allow you to create ways to serve them better. If you are able to know your customers' age, careers, aspirations, where they eat, fears, demography, etc., these data help you to tailor your product to their desire.
Create a community for your customers. You can use a Facebook group, WhatsApp group, Telegram group or channel to build a community for your business. This will help you stay closer and understand your customers better. You can create interaction and give them an opportunity to ask questions. Interestingly, the majority of your customers are already on social media.
4. Create more content to keep existing customers and create new ones
According to statistics conducted by Shopify; as of 2021, digital buyers were estimated to be over 2.14 billion in number. That makes 27% of the world population which stands at 7.76 billion. 
People buy online now more than ever. It is advisable to find ways to take your business online and create high visibility for your business. You can learn or hire a content creator who will make presentable marketing content for your business. 
There are digital marketing agencies near you that you can pay a small fee to create brand awareness for your business online. Taking this seriously is important this year and beyond. Our environment is going digital in every area of commerce today. This and more have helped real estate agents in Europe to go global.
5. Identify your methods of operation and document them
Over 82% of businesses don't document their method of operations because they feel it is not necessary. Documenting your daily operational methods is one of the best techniques for increasing your organic business sales. While documenting, focus on the ones that give you satisfying results.
Beyond identifying the methods that are already working for your company, help your employees engage in self-development.
6. Mindset and organizational culture
You can't have a wrong mindset and have a good result. To grow the organic sales of your business you need to be mentally prepared for that. The human mind likes staying stuck in a position. 
Your curiosity to put in the work will be the difference between failure and success. You may have to take a course in business branding, sales and marketing, personal development and a host of others. Doing this will allow you to develop new skills, and a refined mindset and these lead to a different organizational culture. You may have to invest in your staff to increase their knowledge in one way or the other. The next technique you need to boost the organic sales of your business is advertising.
ALSO READ:
7. Increase your organic business sales through advertising
Facebook is already a known brand with the capability to generate millions of dollars in sales without doing a paid advert. But even at that, they keep spending on advertising because this is the fastest way to boost the organic sales of their business. 
The more your existing customers are given awareness of your product, the higher you gain their quick patronage. Advertising a product that has already been adopted by customers will foster the likeness and relationship between the customers and the products. Your customers have optimized perfection about your product if they see it being advertised.