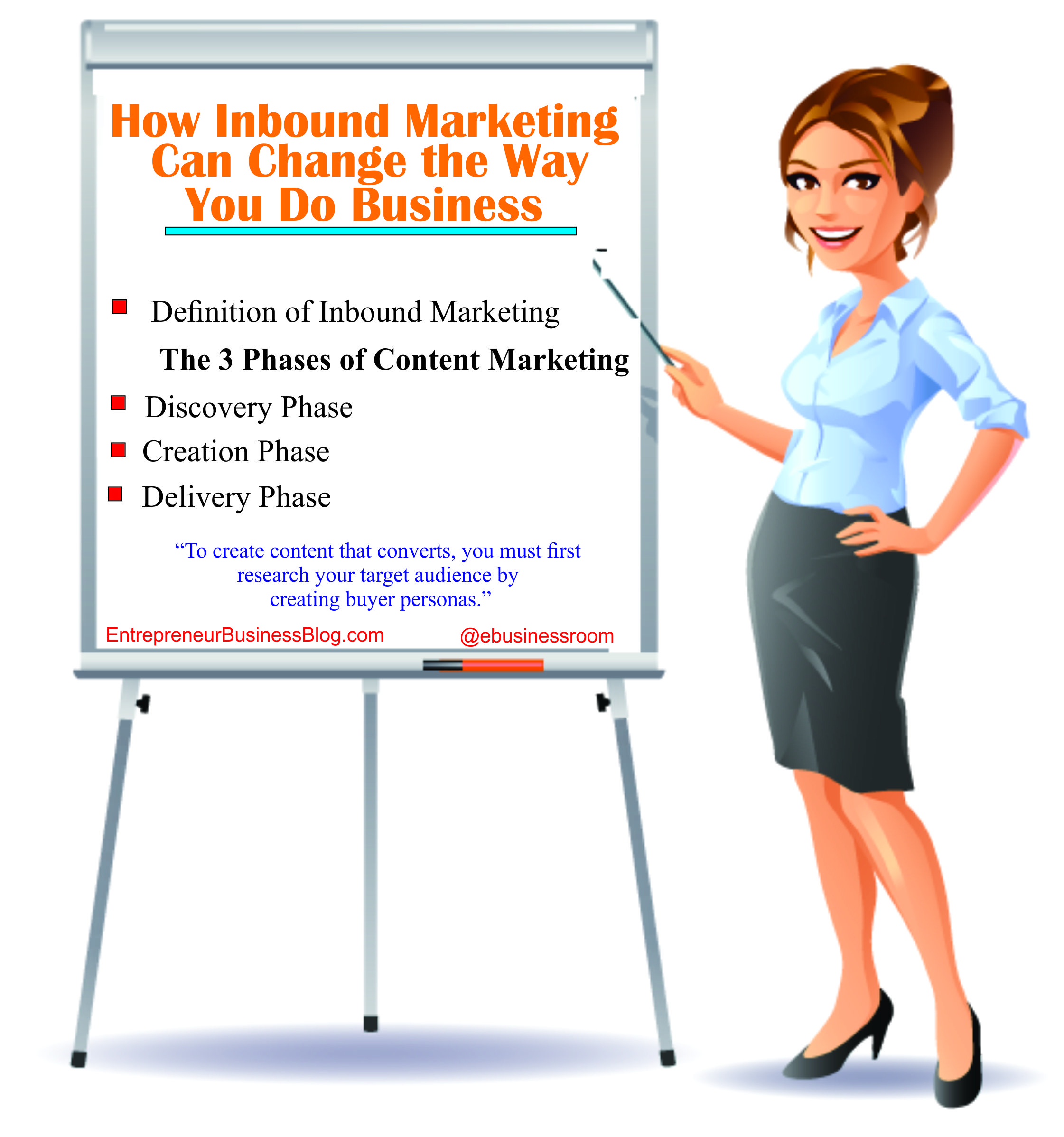 Any internet marketer who wants to achieve tremendous success this year should by now have set their goals on how they intend to do that using inbound marketing.
As you already know, running a successful internet business nowadays is no longer a game of luck. For your business to experience radical growth, you must be ready to put in the work.
In order to help you make your journey into greater success in 2023 a smooth, fast and guaranteed one, I'm here to share with you how inbound marketing can change the way you do business. If you have not incorporated inbound marketing in your marketing strategy for this year, here's an opportunity for you to do so. It's one of the smartest ways to win customers and retain them.
You hear the term "inbound marketing" tossed around a lot these days, but what does it really mean?  Here is the way Marketo defines inbound marketing:
What is Inbound Marketing?
Inbound marketing is a strategy that utilizes many forms of pull marketing – content marketing, blogs, events, SEO, social media and more – to create brand awareness and attract new business.
Related: Marketing Tips for Startup Entrepreneurs
It will shock you that buyers today aren't interested in being sold to. They want the opportunity to find the information on their own in order to make informed decisions. There has been a shift in the way we market to consumers and more and more businesses are moving away from being "company-centric" to being "customer-centric". For you to attract and retain these customers, you need to start building rapport with them long before you start offering your products or services. They are far more likely to buy from brands with which they are familiar.
Bloggers who don't pay attention to this are simply short-changing themselves. The competitive nature of today's marketing has no pity on any entrepreneur that neglects this. Whether you are planning to build a startup or begin an online course, implementing inbound marketing is something worth doing.
How Does Inbound Marketing Benefit Your Business?
Customers can easily find information relating to your business, products, and services
Customers can share this information through social media and email effectively spreading the word about your business and increasing brand awareness
Helps generate more "warm" leads
Influences future decisions and purchases by potential and current customers
Search engine optimization helps drive traffic to your site
Far less expensive and often with a greater ROI than traditional marketing strategies
Related: How I Got 1,500+ Twitter Followers in 14 Days without Paid Promotion
The Three Phases of Content Marketing
Discovery Phase
To create content that converts, you must first research your target audience by creating a buyer persona.
A buyer persona is a fictional representation of your target consumer. You'll need to know everything you can about your persona in order to produce content that really resonates with them.
The best way to carry out your buyer persona research is to consider the type of person that would benefit from your content, then find out where they can be found online and take inventory of the activities they participate in, what they are talking about, and what social platforms they use most often.
Facebook groups, local events and sites like Quora, Yahoo Answer and Warrior Forum are amazing places where you can get perfect results of what your ideal clients are talking about. When you are on any of those platforms, do well to respond to questions like an expert. If they find your answer useful, they will come looking for you.
Creation Phase
You first need to create a compelling story to share with your readers. You also need to create content that offers your reader something of value. Your content should be relevant to your products, services, or industry. It should answer questions including why you are the likely choice for solutions to their problems. Show them that you are knowledgeable and trustworthy.
Don't try to serve everyone. Fight the urge to be everything to everybody. If you do, you will soon discover that all the efforts you made during the discovery phase won't generate the desired result.
Related: 7 Common Mistakes That Can Ruin Your Online Business
Delivery Phase
To keep your posting consistent, you need to create a content calendar. This will help you decide which content to share and when you will share it. In the discovery phase, you should have determined which platforms your persona uses regularly, this will be the most logical choice for mode of delivery.
Content delivered to an audience on Facebook should get a twist when trying to deliver it to the audience on Twitter, otherwise, it won't convert. This is to tell you how unique and powerful content marketing is.
Also, understand that professionals shouldn't be given information the same way non-professionals are served. No matter how needful your information is, always take this delivery phase seriously.
Conclusion
In this information age, unique inbound marketing is here to stay. It makes the buyer feel empowered. The more effort you put into your content marketing strategy and content creation, the higher the return.
Don't forget to make it super simple to share your content for maximum efficiency. Creating useful and meaningful content takes time and effort and with a little trial and error, you will find what works best for you and your business.
ATTENTION!
Do you want to become a professional freelance writer who makes as much as 6 digit figures income writing online and offline? Join us in our ongoing freelance writing coaching class now. Click on the image below to know more.