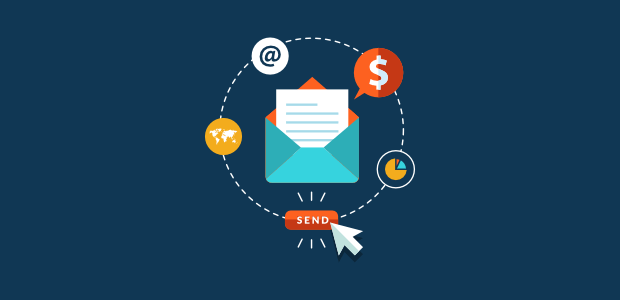 So you want to grow your email list, right?
You've heard so much about how powerful email marketing is and you've come to the conclusion that it is time to give it a shot.
Well, can I tell you something?
This is essentially one of the best decisions you've made. By the time you start paying close attention to your email list building intention, you will see for yourself why e-commerce experts, thought leaders and content creators don't try to miss every opportunity to build their email list.
As an online entrepreneur, your biggest asset is your email list. Meaning, if you don't have one yet, then you should make an effort to grow your first 1,000 email subscribers.
Whether you want to grow your email list from zero to 1,000 or from 1,000 to 100,000 there are proven strategies you can use to achieve that.
In today's article, you will learn:
Why you should grow your email list

Proven strategies you can use to grow your email list

What a lead magnet is

Various lead magnets you can use in growing your list

The best autoresponder you should use to when building your email list

Email list building statistics that will amaze you
Global email users sitting at 3.9 billion as of 2019 as against 2.6 billion in previous years is an indication that email marketing is not dead. 
One amazing email marketing statistic that has been proven to be the best bait for entrepreneurs is that for every $1 spent on email marketing, the business owner gains $38 in return. What an impressive ROI?
No doubt, marketing through emails has contributed largely to the 40% year-over-year growth of digital shoppers in the e-commerce industry.
Here are strategic actions you should take to build your email list:
1. Start Using a Reliable Autoresponder
When it comes to getting started with email list building, the first thing you must put into consideration is to ensure that you are using the best email marketing service.
Using a professional email marketing company ensures that your emails don't end up in people's spam or promotion folders where they will hardly get seen and read. Of course, if people can't find your emails, then they will never see your offers nor buy from you. I'm sure you don't want that to happen.
This is why we often recommend Constant Contact. It is one of the largest, oldest, most popular, and effective email marketing service providers in the world.
Whether you are just starting out online or you are at the advanced stage, Constant Contact has features for everyone. Using their email marketing services is far more effective than using a Gmail account to send emails to your audience. 
Once you set up your email marketing campaign with all the elements of an effective marketing email intact, Constant Contact can help you track your activities. It will tell you what your open rate, click-through-rate, and best performing email campaigns are.
To get started your email list building journey sign up now on Constant Contact. The amazing thing about this email marketing company is that they offer 60 days free trial, unlike other autoresponders that offer none or at most 30 days. 
Using Outlook or Gmail to send bulk emails violates the professional email marketing best practices because it will reveal other people's email addresses thereby exposing your list members' confidentiality. You can prevent your small business from being sued by protecting your list's privacy using a reliable email marketing company.
2. Use a Lead Magnet to Grow Your Email List
The most basic tactic anyone could use to build an email list is a lead magnet. It doesn't require rocket science. For the sake of those that don't know what a lead magnet is, let's start with the definition of a lead magnet.
What Is a Lead Magnet?
A lead magnet is a gift, a bait, a bribe, or an incentive that marketers give to their potential customers in exchange for their data. The data I'm talking about here includes but is not limited to the first name of a potential customer, email address, phone number, etc.
Different Kinds Lead Magnets You Can Use
The average time visitors spend on a website is 15 seconds, and there's no guarantee that they will ever return to your blog again. 
This is why having a lead magnet is very important, as it has proven to be a super-easy way to get these one-time visitors into your email list where you can always reach them at will.
Depending on what you want to achieve, there are different kinds of lead magnets you can use to grow your email list.
Related: How to Increase Your Email Marketing Conversion Rates
You can use a free lead magnet or you can use a tripwire offer.
A tripwire is an irresistible, low priced offer made by an online business owner for the sole purpose of converting an audience into customers. The good thing about using a tripwire offer is that it helps you to build an email list of people who are capable of purchasing from you.
Here are different examples of lead magnets you can use to grow your email list today. You can test different tried-and-true lead magnet ideas to know what works best for you:
This is where you create a well-designed but brief and concise downloadable book that solves a unique problem in exchange for people's contact information. The eBook you are using as your lead magnet must be on a subject that your audience is interested in if your goal is to get more subscribers into your email list.
You don't always have to create an eBook to get subscribers into your list. You can create a long-form post that serves as an ultimate guide on a particular subject.
The long-form post can have as much as 10,000 or even 15,000 words. The goal is to cover as much information as people need to know on that subject. Brian Dean of Backlinko is a typical example of an SEO blogger who's using this strategy to grow his email list and blog.
In this article, we cover the definitive guide to running a profitable dropshipping business, be it in the United States, Australia, or any part of the world. In it, we covered much more than most blogs are willing to share for free. One more interesting thing about using this kind of lead magnet is that it will serve two purposes: it will help you outrank your competitors on the same subject and also help you to grow your email list.
This is probably going to be the easiest lead generation offer to create if you already have an existing instructional blog post. If you've never done it before you can check around the web for checklist lead magnet templates on any subject of your interest and model it.
What is most paramount in creating a checklist lead generation offer that will convert is to focus on the most important actionable facts. That way, visitors will see sharing your article as a form of favour to their friends and followers.
Do you have something to teach? If yes, then you can use the opportunity to grow your email list. You can sign up today on GoToWebinar and integrate it with your autoresponder to start building your email list. 
Building an email list with webinar works better if you or your audience are based in first-world countries like the United States, Canada, United Kingdom, Australia, New Zealand, and even the United Arab Emirates where there's a fast internet connection.
If you are comfortable in front of a camera and you have amazing skills you can teach, [for instance, a Blogging Tutorial] you can use this reliable autoresponder called Constant Contact to build your email list.
Useful Tips for Creating a Good Lead Magnet
Do proper research on your customer persona to be sure you are creating what they really want to read.

Keep your lead generation offer as simple as possible – focusing on the most important things only. It will help in moving them closer to the funnel.

A good lead magnet can only be in the area of your strength. Don't go and create a real estate lead magnet when you don't know jack about the real estate business. If you are an American-trained chef trying to build a new income stream through information marketing, create a recipe eBook as your lead magnet or anything similar to that.

Your lead magnet must be on a subject you already have premium products in so that your kickback email to your subscribers will contain a related product. 
3. Always Use a Call-to-Action on Your Site
Adding a captivating subscription form on your site sidebar, pop-up and inside the body of your blog post can go a long way in helping you grow your email list.
Getting a boost in email sign-ups isn't a walk in the park. But a catchy call-to-action button can do all the magic.
Here's an article we published that will teach you the best popup headlines to use on your call-to-action button.
The top power words to use in your call-to-action buttons are; 
New

Free

Instant

Promo code

Access

Yes!

Now

Grab
You can add a few more words to these power words to make them an understandable phrase or sentence that can propel your visitors to take action. Example: "Get Instant Access!"
Related: How to Write a Great Call-to-Action That Generates Attention and Convert Customers
4. Turn Your Blog Post into a Lead Generation Machine
Ebook can be considered as lead magnet 1.0 but a content upgrade can be regarded as lead magnet 2.0.
The question is, what is the difference?
The difference is that while an eBook sends the visitor out of the site, a content upgrade keeps the visitor on the site and at the same time helps in increasing the number of time people spend on your site.
If the subject you are discussing is an interesting one and you are good at SEO copywriting, you can create a content upgrade of all your most visited posts and only limit to people that subscribe to read it.
You can hide it on your page and even from Google. At the end of the existing post, you can insert your opt-in form built with Constant Contact and once anyone submits their email address and name, depending on the data you want, they will be automatically redirected to the upgraded content. Here's a typical example of where we implemented it: Social Media Marketing Hacks.
5. Request for Referrals from Your Existing Subscribers
Do you know exactly why existing subscribers joined your list? If it's because you made them a promise then it probably means that they will know someone else having the same problem that your email series or lead generation offer solved.
John Obidi of Headstart Africa is using the same exact strategy to grow his email list. All you need to do is put a link to your opt-in form in every email you send to your existing subscribers, asking them to refer their friends.
This email building strategy is far more effective and beneficial than asking them to forward the email to their friends who may never join your list in their lifetime.
Like you already know, word-of-mouth marketing from a trusted friend is far more effective than every other marketing strategy you can ever think of.
Are you ready to start building your email list right away? Head over to Constant Contact and sign up now, create your lead magnet using these strategies I shared above and start promoting your opt-in form where it will catch more eye-balls.
If you like this article, share it and follow us on Twitter and Facebook.