What are the SEO metrics you need to monitor when trying to improve the SEO strategy of your brand?
You've invested a significant portion of your time and resources into your SEO strategy. So, it would only make sense that we'd want to find out whether our SEO strategy is actually working.
Evaluating our SEO progress can help us in allocating our budget and resources more effectively. Since SEO is an ongoing and long-term process, it's important to monitor the effectiveness of your search engine optimization strategy and improve accordingly. 
Also, we should remember that Google regularly changes its algorithms, and so regular evaluation is important to ensure your content stays up to date and avoid getting penalized. 
Without further ado, are you wondering how to find out if your SEO strategy is working? Here are the top SEO metrics to monitor. 
Top SEO Metrics to Monitor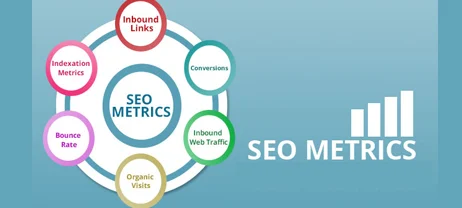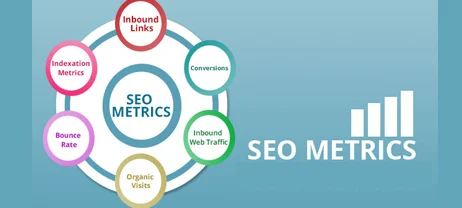 1. Target Keywords and SERP Ranking
This is the most obvious SEO metric to monitor, not necessarily because they are the most useful, but more because they are easier to monitor.  It's important to note that keyword rankings won't really mean anything unless someone actually visits your site by clicking on these results, and so they can be misleading.
Nevertheless, since our aim in SEO is to improve our website on our SERP ranking, then this is an important metric to monitor. You do it manually by doing a Google search for your target keywords, and the results will then show the position of your website on the SERP.
However, you can also use various SEO tools (more on this below) to get a more comprehensive look at your website's performance for various keywords. You might, for example, rank for keywords you hadn't really targeted. 
Also, you'd need to monitor the changes in your SERP rankings over time. You should climb (albeit slowly) up the ranking over time, or else you might need to adjust your strategy.
ALSO READ: 
2. Organic Traffic
In our opinion, organic traffic is the most important metric to measure in evaluating your SEO strategy. Organic traffic data will show you the direct impact of your SEO strategy on your website's performance.
Monitoring organic traffic is very important because the main objective of any SEO strategy is to improve a website's visibility. Simply put, if your SEO strategy is working, then the number of visitors coming to your website from the search engines should also increase.
The handy and free Google Analytics is useful to check your organic traffic data. Again, you'd need to check whether your organic traffic is climbing and not declining (especially if your SERP ranking is also on the rise). 
3. Bounce Rate
There's no point if your SEO strategy is successful in improving your SERP ranking and organic traffic if visitors are bouncing off from the pages.
Bounce rate is generally a metric that tells you whether your website, its design, its content and its overall performance is meeting the minimum expectations of your visitors. 
A high bounce rate means that your visitors leave quickly from your site and back to the SERP. Google will perceive this phenomenon as a fact that your site doesn't meet your visitor's expectations.
ALSO READ:
In general:
4. Link Profile and Referring Domains
Backlinks remain one of the most important ranking factors in SEO. Various tools can provide you with the data about all your backlinks, but the big number of these incoming backlinks can be misleading if you are not careful.
Referring domains, on the other hand, is much more representative in tracking SEO growth. 
The numbers for overall backlinks include site-wide links (which can skew the overall results) and may change the numbers rapidly without reflecting on the actual quality of the links. The main principle is that 5 backlinks from 5 different domains are better than 10 backlinks from 1 or 2 domains. This is why measuring the referral domain is in most cases, more accurate.
This is also useful when analyzing your competitor's link profile. Your competitor's huge number of backlinks might discourage you, but checking the referring domains might provide a clearer, more realistic picture. 
Also, if you want to be even more precise, look at the number of referring IP addresses of the backlinks.
ALSO READ:
5. Organic Click-Through-Rate
Organic click-through rate (CTR) is a percentage of clicks made to the search results of your website in the SERP. Or, to be exact:
Organic CTR = number of people viewing your website in the search results/ the number of people clicked on your results
On the SERP, people can only see three things:
Your page's title

META description

Your URL
Or, in some cases, your page might be featured as a rich snippet. 
Your Organic CTR, then, will tell you whether these three factors are properly optimized. You can try optimizing your URL, editing the heading tag, and optimize your META description to get a higher CTR.
6. Pages Per Session
This metric is useful so you can check those who visit more than one page on your site. Pages per session, in a nutshell, is a metric that shows how many pages a user visited within one session on average. A session is usually set to 30 minutes.
Google Analytics and other analytics tools cannot measure accurately when a visitor left your site. So, metrics like Average Session Duration are in most cases, inaccurate. Instead, page per session is relatively accurate and can tell you a lot about the visitor's engagement.  
However, pages per session that are too high may also indicate that the user wasn't able to find the information they are looking for. So, combine this with the bounce rate and other metrics to get a better insight into the user's behavior on your site.
ALSO READ:
Conclusion
The SEO metrics we have discussed above are the most important to monitor if you want to find out whether your SEO strategy is actually working for your brand. 
However, they are just the tip of the iceberg, as there are many more metrics you can evaluate to get an even clearer picture of your SEO performance. Yet, these six can be a solid foundation before you expand to other metrics, and if you are new to SEO, these six are usually the most relevant ones to focus on.