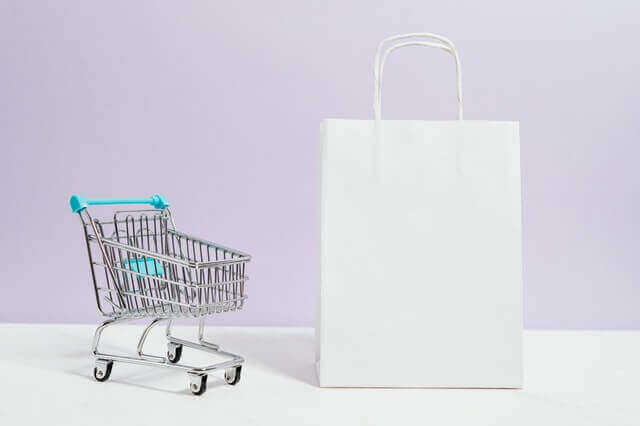 How do online business gurus systematically attract quality backlinks and loads of profitable traffic to their e-commerce website using very simple e-commerce SEO strategies?
What can you do as one passionate about online commerce to not only attract steady backlinks to your e-commerce store but also grow your revenue year after year?
According to a report published in Statista, revenue in the e-commerce sector is projected to reach £80,678 million in 2021 in the United Kingdom. This e-commerce statistics is here because online purchases are expected to reach 19.5% in 2021.
But let's be honest.
Not everyone has what it takes to build quality backlinks to their e-commerce website. Even some of the world's best e-commerce gurus who earn hundreds of thousands of dollars weekly from their Shopify stores are still seeking more traffic sources that can give them a guaranteed result.
Yes. Building quality backlinks that can lead to exponential growth in your e-commerce business is hard. Considering the impact of the latest Google algorithm updates has made it even harder.
Should one now give up because building quality backlinks to an e-commerce website are hard? The answer is no.
ALSO READ:
Based on our experiences working with e-commerce companies, including the ones that sell groceries online, here are the 3 unique strategies experts use to attract quality backlinks to their online store.
1. Guest Posting
Guest posting on blogs with high domain authority for a dofollow backlink in return is one of the most dynamic ways to attract quality traffic to your e-commerce website.
While there are ethical ways to build backlinks to an online store without getting penalized by Google, there are also unethical ways to do link building.
Before hiring an SEO agency in the United States, the UK, Australia, Canada, or in eastern Europe, do not forget to ask them the link-building strategies they intend to use for you.
You may need to rethink hiring any search engine optimization firm that doesn't incorporate guest posting in its backlink-building gameplan.
The reason is that guest posting is one of the most natural ways to build quality and highly optimized backlinks to an e-commerce store without any fear of getting blacklisted by Google.
All you have to do is to find blogs with high domain authority in the same niche as you that accept guest posts and apply to publish a relevant article on their blog, then link to your most valuable e-commerce product page.
Do well to avoid these irritating guest posting errors like over-promoting yourself and stuffing in too many links.
ALSO READ:
2. Participate in Expert Roundup Posts
Participating in expert roundup posts in your niche makes it super-easy for you to attract quality traffic to your e-commerce store.
When you are invited to air your view on a specific topic, seize the opportunity to extensively demonstrate your expertise.
The more valuable your contributions are in different expert roundup posts you are invited to participate in, the more other bloggers will invite you. As this continues, that's how you will keep getting targeted traffic to your online store.
As an expert in the e-commerce sector, you might be called upon to participate in expert roundup posts on topics like the impact of the COVID-19 lockdown on small businesses, the best productivity tools in the e-commerce market, or the most recommended web hosting providers for e-commerce businesses.
You may need to do further research on how to maximize the power of expert roundup posts in attracting quality traffic to your e-commerce website.
Some of the reasons why a roundup post is so effective include but not limited to, ease of content creation, cross-promotion from different industry experts, and the fact that it's a credibility booster.
If you appear in the same expert roundup posts with bloggers like me, Neil Patel, Zac Johnson, John Chow, Brian Dean or Michelle Schroeder-Gardner, you might want to brag about it with your audience. And by doing so, you will attract quality traffic to your online store.
ALSO READ:
3. Attract Quality Backlinks to Your E-commerce Store by Creating Valuable Content
People love to share valuable content when they see one. The same thing applies to smart bloggers – they love to link to a blog post with relevant insights.
The more valuable content you create on the blog in your e-commerce website, the more people will link to you, and probably check out your store. Here's a quick guide on how to create valuable content on your blog every single time.
Some of the best content ideas you can create that will attract quality backlinks to your e-commerce website are:
Exclusive interviews with dropshipping millionaires
Global e-commerce trends
Insights
Case studies
E-commerce-related statistics, etc.
If you have valuable informational material, people won't think twice about linking to it. Instead of worrying about how to get valued backlinks to your product pages, focus on creating quality blog posts and recommend a product in your store.
ALSO READ:
Here's a practical example.
Let's assume you dropship sophisticated backpacks in your Shopify store. You can create valuable blog posts about business travel trends to watch in 2022. Inside it, you can refer people to your dropshipping store to buy the special backpack you recommended that will change the face of travel in 2022 and beyond.