Is your B2B company interested in generating online sales and taking advantage of all that the Internet has to offer? B2B businesses must transform with the changes in technology and consumer behavior, lest another, more innovative brand takes their place in the market. 
If you own or manage a B2B business that's entirely or mostly offline right now, here's how to expand your company into the realm of e-commerce.
Determine What Parts of the Business to Take Online
Before moving your B2B organization online, determine what aspects of the business can and ought to be offered through e-commerce. This is usually all of the products or services that a business provides, but sometimes certain items might not make sense to sell via the Internet.
For example, supply chain or inventory management issues might make offering certain products online unrealistic. Additionally, you may want to start with only your business's best-sellers before expanding e-commerce operations.
If you're unsure of what to offer online, there are two main aspects to consider: 
Make sure your operational processes are able to accurately fulfill offline and online orders

Ask customers if they'd like to order the products via a website instead of the method they currently use
Employ Robust ERP and CRM Software Solutions
Before going live with e-commerce sales, be sure to have robust enterprise resource planning (ERP) and customer relationship management (CRM) software in place. Adding e-commerce to a B2B business significantly increases that business's complexity and makes the business much more complicated than a straightforward B2C e-commerce business. 
Your business likely already has ERP and CRM software that's suitable or can be adapted for e-commerce. If not, spend time researching software options, setting up your chosen option, and training personnel on the software before offering e-commerce to customers.
Related: Why Businesses Must Adopt an Online CRM Software
Understand the Security Issues of E-Commerce
Expanding into e-commerce will bring certain additional risks that accompany any online business activity, especially if the activity directly involves collecting payment. To protect the business and customers, and to gain customers' confidence, your business must understand and address the associated risks.
These risks include everything from using the "https" protocol on your site to securely processing customers' payment information. Depending on your company's approach, you may rely on the standard security certificates or enhance your site with additional protocols. A cybersecurity professional or a web developer is invaluable in this area.
Develop Your Business's Website
Regardless of whether your organization has a website already (which it likely does), an all-new site should be developed for selling online. E-commerce sites have more requirements than static sites like what your business probably already has. Further, many businesses that don't already sell online have websites that look outdated and could stand to be updated anyway.
Related: How to Choose a Domain Name that Suits Your Business
The e-commerce site that's developed should look well-done and modern. It is the face of your company's online sales portal, after all. In fact, it's not going too overboard to develop your B2B site as if it were a slick B2C site. Many of the tactics that work in B2C e-commerce are also effective if they're adapted to the B2B setting.
Here are some staples to keep in mind when creating a B2B e-commerce website:
The customer's shopping cart should always be present so that it's easy to check out from anywhere on the site.

The site should be mobile-friendly since even many B2B customers will view the site on a mobile device's smaller screen.

A blog should be updated regularly, as this section of a site offers a way to highlight items and awards, address customer needs, and boost search engine optimization.

Carousels generally annoy customers and aren't too helpful, even if they do technically let a site showcase more products or services.
A web developer can provide more specifics on what features your B2B e-commerce site should include.
Display Shipping Costs on Product Pages
One area where a B2B e-commerce website differs from most B2C stores is shipping. Amazon has trained many B2C consumers to expect free shipping, and most retailers have followed suit in one form or another.
In a B2B setting, however, customers don't necessarily expect free shipping. B2B customers are well aware that shipping large quantities of products and oversized products has an associated cost. They don't need this cost eliminated — but they do want to know what that cost is when researching potential orders.
To make sure customers can always quickly find out how much shipping will cost them, including a feature on every product page that displays the shipping cost information. The most effective way to do this is to set up product pages with a widget that takes into account the quantity of the product ordered and an inputted ZIP code, from which shipping costs can be calculated.
Related: 10 Simple Tricks to Boost Your eCommerce Conversion Rate
Provide Live Support Via Chat
Once an e-commerce website is set up, it isn't a sales channel that can be left to itself. Your employees will obviously have to maintain the site, but they'll also need to help customers who use it. To provide instant support whenever a customer has an inquiry, offer live chat support on the site.
Live chat support gives customers an easy way to contact a salesperson while simultaneously letting salespeople passively monitor the site for inquiries. Any interactions with customers can be entered into CRM software.
Chat support has been used by some B2C e-commerce stores to improve customer satisfaction, but it's even more important in a B2B setting. Many B2B customers have special requests, more detailed orders, or other unique issues that require assistance. Chat support is perfect for these situations.
Related: Live Streamed Shopping: How Can You Tap Into This Trend
Join Marketing and Sales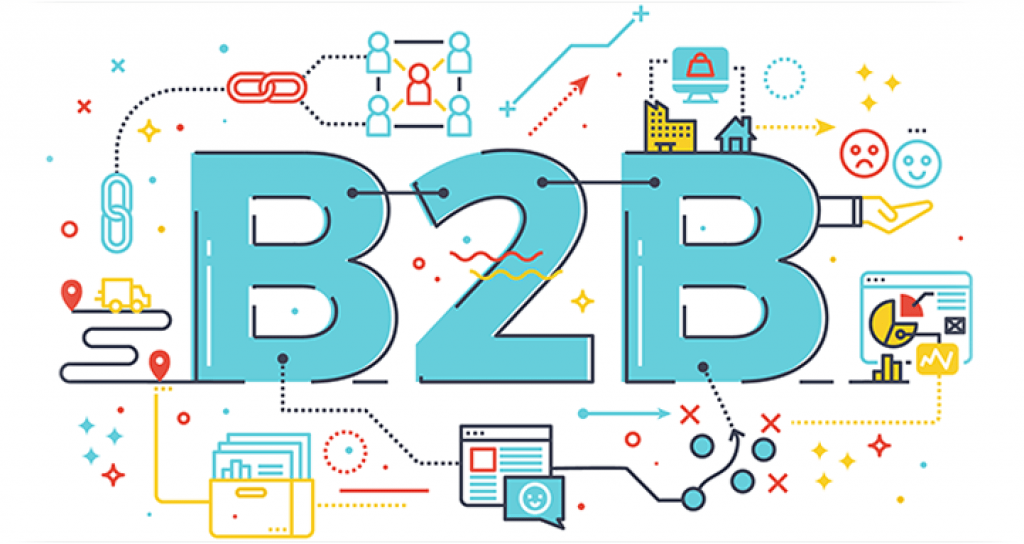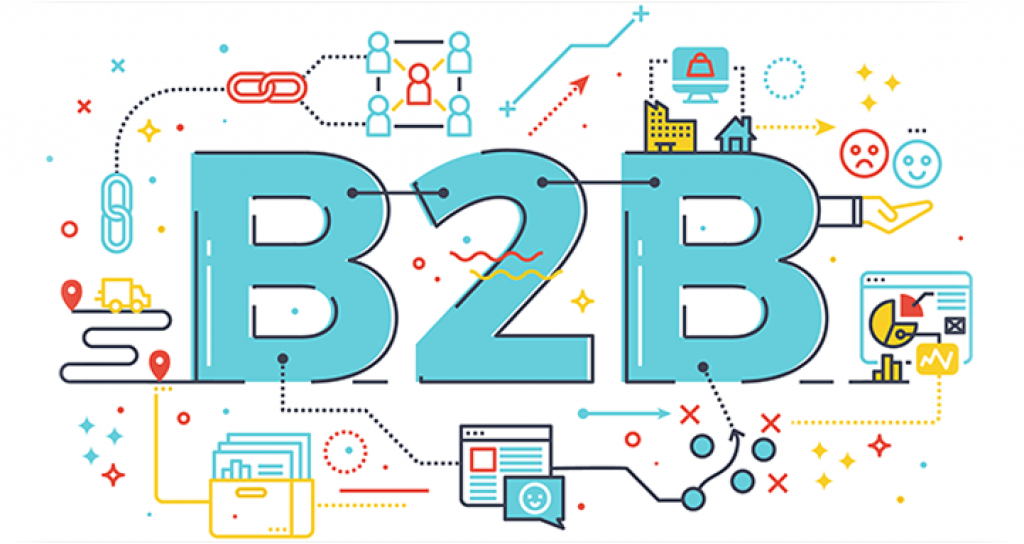 After an e-commerce site is set up, running, and well-supported, the final step to this type of expansion is a closer integration of marketing and sales. In some companies, this integration might bring little (if any) change, but it will require major changes in other organizations where the two departments are extremely distinctive.
Marketing and sales must be brought together to create a cohesive and comprehensive online marketing campaign. This will be a largely informational campaign — for information is the currency of the Internet and customers will pay more if a company adds value through meaningful insights. 
Everything from tutorials and updates to case studies and reports can be used in this type of campaign. Collaboration between marketing and sales is a great way to begin developing these types of digital assets.
Grow Your B2B Business With E-Commerce
Entering e-commerce is a substantial challenge, but it's not an impossible one. Follow these tips as your B2B business expands into e-commerce, and your company should be well-positioned for success online.
Author Bio
Marty Acks is Senior Director of Product Management for CDI Technology, which focuses on delivering intuitive payment processing, e-commerce, point-of-sale, and supplier collaboration solutions to enterprise-level organizations. Acks' experience and authority with SAP, Oracle, and IBM have made him a sought-after speaker and editorial contributor.