The clothing industry is rapidly embracing e-commerce. As more companies come up with effective strategies to grow, innovate and restructure their business, it's important the fashion industry is not left behind.
One of the most interesting benefits of technological development in the world of commerce is that e-commerce has given a level playing ground for both large clothing brands and small retailers to thrive. In the United States, large clothing companies seek opportunities to build a relationship with customers like small retailers are doing.
How are these large fashion brands in the U.S. doing it? It's simply by setting up their own online store instead of depending on other e-commerce stores. Today, you will see Nike selling from their online store instead of using a physical store only.
The summary of how e-commerce is changing the clothing industry is that it shortens the time it takes a fashion brand to reach its customers. This simple growth in information technology has not only disrupted the traditional offline market but has helped reduce transaction costs increase productivity and also reduce carbon footprint.
Having a faster way to reach customers can help increase the delivery rate. A study from Voxware.com shows that 69% of consumers "are much less or less likely to shop with a retailer in the future if an item they purchased is not delivered within two days. The ease of purchasing clothes online can help to increase customer retention and sales.
What is Fashion E-commerce?
Fashion e-commerce is an online store specifically built by a clothing brand or retailer for selling apparel, shoes, wristwatches, necklaces, rings, bangles, etc. As a business-to-consumer company, the aim is to reach customers faster and in their homes.
Having understood the definition of fashion e-commerce and how they serve customers, let's take a look at some important statistics and trends.
Interesting Fashion E-commerce Statistics and Trends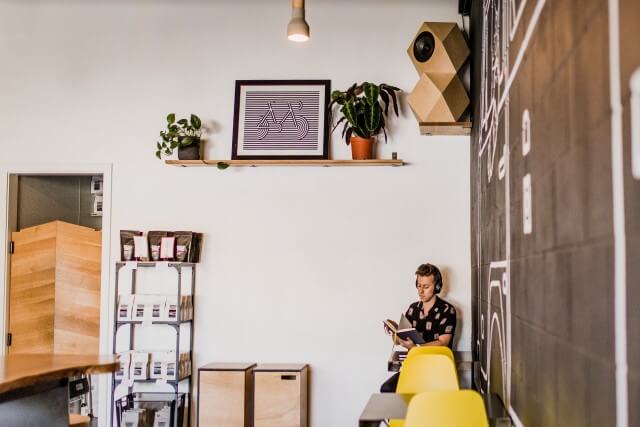 In 2021, $180.5 billion worth of apparel, footwear and accessories were sold in the United States. The US online apparel and fashion market are estimated to be 13% with consumers spending $201.9 billion.
According to Statista, the e-commerce fashion industry's compound annual growth rate (CAGR) is estimated to reach 14.2% between 2017 and 2025, with the industry hitting a $672.71 billion valuation by 2023.
How is the massive growth in the mobile technology world affecting the clothing sector? By 2025, more than 10% of all retail sales in the United States are expected to be generated via mobile commerce. This figure would represent a growth of almost seven percentage points since 2018. M-commerce was forecast to account for nearly six percent of all retail sales in 2021.
In the US alone, the apparel and accessory industries accounted for 29.5% of all e-commerce sales in 2021. In Europe, it's expected that by 2025, each consumer will spend $999 on fashion-related items over the course of a year.
How Giant Clothing Brands Are Using Customization and Segmentation to Boost Online Sales
To get ahead of competitors, boost e-commerce sales and increase customers' loyalty, clothing brands have embraced customization and segmentation. There's a growing demand for product customization in the e-commerce sector. For your fashion company to compete favorably, you must put this in perspective.
Since the technological disruption in the fashion world, the way wholesalers in the apparel industry work has changed. Before now, wholesalers buy products in large proportions from manufacturers and sell to retailers at discount prices. But since e-commerce became a thing, you long need to go through that route again. Manufacturers and wholesalers can now reach customers directly.
How relevant are clothing retailers in the e-commerce industry today? For retailers to still remain relevant, they will need to create meaningful customer experiences that are only available in person. This is why e-commerce sales statistics make up 36.3% of overall retail sales in the UK.
Even though the best place to create a unique customer experience is in person in a brick-and-mortar store, big clothing brands are looking for ways to do it in their e-commerce store.
This is why notable fashion labels selling on marketplaces are now expanding their client base by reaching more consumers. These consumers would not have necessarily gotten to know about the brand through the company's website or social media accounts.
How Has the Internet Changed the Fashion Industry?
Before we discuss how the internet has changed the fashion industry, let's take a look at how much the fashion industry is worth.
How much is the fashion industry worth worldwide? The value of the fashion industry in 2021 reached $1.55 trillion. In 2022, the global fashion industry's worth is expected to reach $1.7 trillion.
Isn't this amazing? But it will surprise you to know that most clothing companies don't have an e-commerce website. Can we say that they don't know how important an e-commerce fashion website is or something? 
We can't tell. But the bottom line is that technologies are changing the way people shop, through mobile (M-commerce), social media platforms, retail shops and augmented realities. Justin Phillips was able to grow his e-commerce business to $1,000,000 selling only hoodies because he knows how to boost their Shopify store sales.
How are luxury fashion brands embracing the metaverse and blockchain technology? Most clothing or fashion brands are already taking advantage of the metaverse. Some of the biggest fashion brands that are already on the metaverse are Nike, Gucci, Roblox, Ralph Lauren, Forever 21, Dolce & Gabbana, and Burberry, etc.
These luxury fashion brands are already deploying strategies to make money in the metaverse. They are selling fashion in the metaverse and banks millions of dollars in return.
This interface between e-commerce, the clothing industry and blockchain technology is one of those changes brands need to adapt to. It's important if they truly desire to get their products in front of their customers and earn millions of dollars.
More on the Future of Fashion
In trying to further understand how e-commerce is changing the clothing industry, it's important we look at the future of fashion. 
How can tech automate fashion design? Even though algorithms won't be taking the place of human designers any time soon, a lot will change. Artificial intelligence will reshape brands' approach to product design and development, with a focus on predicting what customers will want to wear next.
What Are the Factors Responsible for the Success of a Brand in the Fashion E-commerce Platform? 
Brand name
Stable product pricing
Quality of your product
Excellent customer service experience
Easy checkout process
Fast delivery and affordable or free shipping
Online store user-friendliness
Fast mobile commerce experience – preferably a mobile app for your fashion store
And the presence of multiple payment options