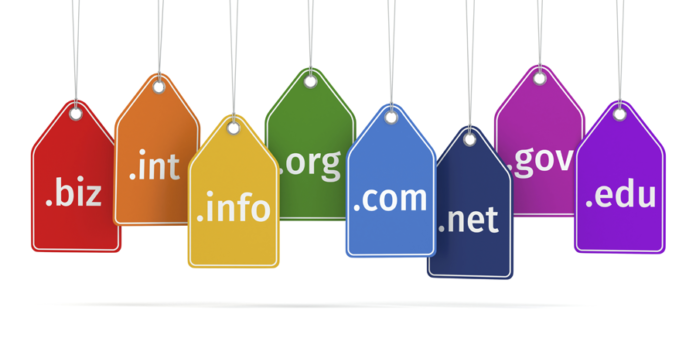 Choosing a domain name that suits your business is not an easy choice to make, especially if you are also looking for something that will be super easy to rank on search engines.
The internet revolution has changed everything. The way we live, the way we do things, the way we speak, and the list goes on.
This revolution has faced some criticism as well but that does not take away the benefits it brings. Everything has its uses. It can be used for the good and the evil alike.
Look at a knife, for example, you can cut fruits and vegetables with it. If used carelessly you can also hurt yourself. This makes it clear that a tool or device is not bad per se but it is the use that makes it worth it.
Moving on with the internet revolution, we saw things change rapidly. The increasing internet speeds rapidly absorbed the material world and started forming a parallel reality.
This absorption never stopped and there was only one reason. It was popular and people liked it. The internet offered solutions for everything. The increasing popularity saw a hike in new websites populating the web.
The growth is rapid and there are over a billion websites on the World Wide Web according to a 2019 web server survey. This number was taken some time in January 2019.
The interesting part is there is no slowing down. As the internet grows the utility increases and it calls more people to partake.
This growing website population means everyone is keen to see what the internet universe holds for them. We turn to the internet for entertainment, information, academics, shopping, and pretty much everything.
READ: How Artificial Intelligence is Helping to Change Businesses (Especially Shopping Experiences)
The Market
There are over a billion websites but how many users? Almost half of the world uses the internet.
To quote a rough number, over 4 billion people use the internet. It is not just humans, our appliances are also part of the internet world and over 23 billion devices are connected to the internet.
This makes it a huge market. Every business in the world wants to capture it. This is one of the biggest reasons why websites are made.
All this effort and for what revenues? According to Digital Commerce 360, 2018 shows $517 billion in revenues for US merchants alone. Now that is some amount. This clearly shows the potential that the internet holds.
How Can the Internet Help Your Business?
There are so many things that you can do with the internet to help your business.
You can create awareness, attract new customers to your business, attract more top talents to your startup and then ultimately boost your sales.
The Internet can make it possible for you. Awareness, attraction, and sales are interrelated. They all aim to grow your business but it has to start somewhere.
The Starting Point
Before we indulge in details, let's ask ourselves a question. How do you search for something on the internet?
If you're looking for internet deals you may type AT&T internet deals.
Where do you type it? A search engine.
What is a Search Engine?
A search engine typically is a website that takes your query and pulls up matching information that is available on different websites.
We have got your answer. Not clear enough, understandable. Anything and everything you look for on the internet is available on a website.
A website turns out to be the center of everything. You keep track of friends and family on social media websites.
You do online shopping on e-commerce websites.
Your search for everything using a website. Yes, there are apps as well but when these small screens do not provide enough satisfaction, the computer provides a bigger and better picture.
READ: How Search Works [Video Illustration by a Google Engineer]
To add to this, not every website has an app but most apps are the adoption of their websites. It now seems clear that a website is a starting point for your business to start the expansion project. Agreed?
Project Website
Every website starts with deciding on a name. Yes, the website name or a domain name. The world of websites or the World Wide Web is a global network and every website is an address.
It is important that every website gets a unique address to avoid any confusion.
To accomplish this the system allocates a series of digits known as an IP address. Since this address is composed of a complex combination, it is hard to learn or keep in mind. Besides, digits look scary and it is not easy to remember the exact combination.
Words, on the other hand, are easy to remember and attractive words rarely leave our minds. This is exactly why this address made of digits is given another name which is commonly known as a domain name or website.
The aim now is to create a website that gets your attention to the extent that it boosts your sales. But the major problem is how to find the right balance in choosing a domain name that suits your business.
The name needs to be related to your business, you need to know the ideal length of a suitable domain name, and the list goes on.
The question arises, is there a formula or pattern that can get you a domain name suited to your business?
The answer is no.
There is no set of rules or guides that can point you in the right direction in choosing the most suitable domain name that will perfectly suit your business.
What is the Ideal Domain Name Length?
Though we have established that there's no specific formula for determining your domain name length, however a quick search of the top 100 websites in the world shows that none of them are more than 17 characters.
Had we known this, EntrepreneurBusinessBlog.com won't be up to 24 characters.
READ: 3 Factors to Consider When Choosing a Premium Domain Name
To help you further understand what goes in choosing a domain name for a personal or corporate website, we have compiled a list of tips that can help you choose the right domain name for your business.
The List
Here's the list that can help you get the perfect domain name for your business website:
1. .com
Whenever typing a web address, you will almost always type .com at the end. This is exactly why it should be on the top of your shopping list. Imagine www.google.net, we know right?
Speaking of .com, it is the last part of the domain name and is known as TLD or Top-Level Domain Name. Here are a few examples:
There is nothing wrong with them but you need to go for something that catches instant attraction. Something that is effortless.
Then there are stats that may convince you. What stats? Some 46% of domain names end with .com. This tells you the popularity of this TLD.
It is alright if you can't get your domain name with the .com TLD. Before you look to decide on the next best option, here is what the TLD's purpose is:
.com – used for all commercial purposes
.org – organizations
.edu – educational institutions
.gov – the US government
.ca – Canada
The list goes on and there are numerous other TLDs to choose from.
The purpose of the TLD is not the issue here as it is not what everyone adheres to. It is a norm nothing concrete, you can choose to deviate from it if you like. If you insist on getting your domain with a .com, it can be expensive. Real expensive!
2. Short and Easy
The phrase preceding TLD needs to be something like TLD itself. Before we get into what it should be like, let's know what we call it.
SLD, it is called SLD or second-level domain. With the technicalities out of the way, time to get back to what we are discussing here. What should an SLD be?
Your SLD needs to be something simple and small.
Keeping a sequence of code in mind is difficult but try remembering a complex phrase that is too long. You may just may, be able to memorize it but it becomes a hassle when typing.
Remember, we are talking about an audience that switches channels during the commercial break. They get the domain incorrect once or maybe twice, and chances are they simply switch to another website.  So will your sales go?
When doing a domain name search, you need to go for a domain name that is simple to remember and short enough to type. Doing this will help people to easily land on your website and you get potential customers.
3. Catchy and Memorable
What's next on the list? The domain ends with .com, it is short and easy. How about making it catchy?
We know there are more than a billion domain names but how many can you recall right now? A handful at most.
The ones you can remember all have one thing in common, well two, they are catch and/or they are memorable.
How do you know if the domain name that you've chosen fits this criterion?
Pretty simple…
Gather your close friends and family. Share a list of domain names with them and ask for their opinion on each.
Let them tell you what they feel about it and listen to any suggestions they may have. You are the boss in the end but you too know that generating a catchy and memorable domain name is your preference.
4. Simple Pronunciation
We've mentioned simple and memorable, did we say it should not be difficult to pronounce?
Simple spellings are one thing but the domain name will also travel with the word of mouth. 
Marketing research reveals that most people go with the recommendation given by the people around them.
This group of people is what populates the earth and their presence is everywhere which makes them the biggest target market.
Millennials, we are talking about millennials. They were born in a time when communication systems were booming and they've known the internet for longer than their elders.
Here's the trick here… A domain name that is easy to pronounce is easier to share.
READ: How Do I Get Blog Post Ideas That Are Search Engine Friendly?
People that hear it from friends and family are bound to give it a try.
What if it is only easy to spell but difficult to pronounce? Memorize spellings vs memorize a name. The name is easier.
So if the pronunciation is easy but the spellings you chose are complex? Well, they will remember the name but may not be able to get the spellings correct. Meaning? They will not get to access your website and you lose potential clients.
To secure an ideal domain name that suits your business idea, visit Namecheap.