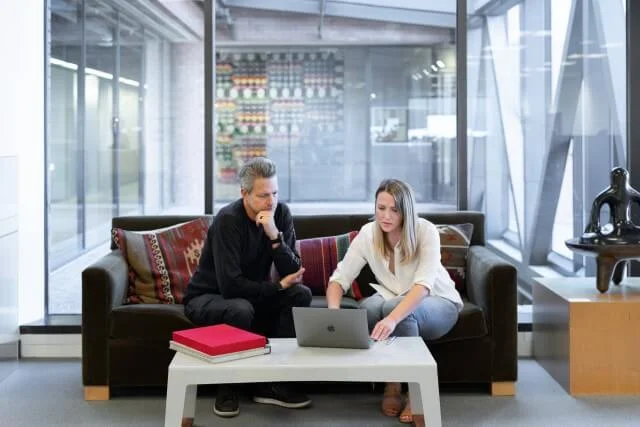 To become a licensed real estate agent in the Philippines in 2023, you must study, understand and provide all the necessary requirements.
One of the most lucrative businesses in the Philippines is real estate. However, there are rigorous processes to go through before proper establishment takes place. Are you planning to go into the real estate business in the Philippines as a building developer or just want to serve the market as an agent?
Regardless of the area of the market, you are planning to serve, the first thing you need to do is to understand the government policy and the entire market structure. With this in mind, this post will uncover important information on vital aspects of the industry.
According to Federalland.ph statistics, only foreign investment in the Philippines real estate market totaled at php 36.49 billion as of 2021. The Philippines is among the top countries in Asia that receive higher investment patronage from the United States of America.
In this article, we will cover the following:
A comprehensive study of the Philippines real estate industry

How to know if a real estate agent is credible through the cross-examination of their license

The highest-paying jobs within the real estate market

The minimum age you must get to before you can be allowed to sell real estate

Why you need a real estate license before you can sell properties in the Philippines and how to get it
An Overview of the Philippines Real Estate Market
Aside from rigorous rules laid by the Philippine government on the acquisition of property, the Philippines' real estate business has been booming for over 8 years. As the economy gains robust growth, the real estate business in the Philippines also experiences expansion.
Had it been the Philippines government allowed 100% acquisition of land, it would have been more encouraging for foreign investors to come in fully. Despite the fact that investors can only have 40% ownership of land no matter how big they are, the market still enjoys an influx of investors.
According to well-defined data collected from ceicedata.com, the real estate market in the Philippines grew by 5.6% YoY in 2022 alone. Although there was a huge price fall during the second quarter of 2021, the situation improved drastically after a few months.
One of the things a new real estate agent needs to study in the Philippines market is price. Usually, the price fluctuates, and this needs to be studied to avoid wrong price calculations by the agents.
ALSO READ:
What is the Highest Real Estate Paying Job?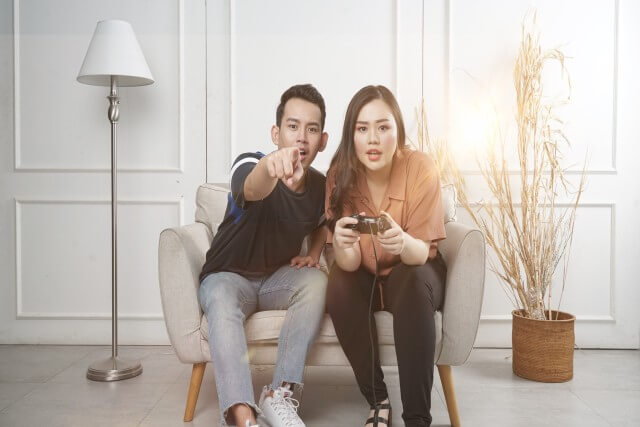 There are several ways one can get employed in the real estate market in accordance with their training and skillset. The very first level of the highest income earner in the industry is to be a home builder.
This is even easier and more profitable if you are indigenous to the Philippines. Definitely, there are some written advantages accrued to Filipinos that foreigners are not entitled to. While foreigners also reap some financial benefits in the market, they are prohibited to have 100% ownership of land. Check out other requirements when setting up a business abroad.
Once you can provide enough capital and requisite knowledge, you will probably generate profit for your business. These are among the jobs you can take up in the industry: Real estate manager, home inspector, escrow officer, foreclosure specialist, property accountant, real estate agent, and many more.
Exceptionally, real estate mortgage officers are most of the time seen to be one of the highest-paid employees in the real estate market. Data collected by indeed.com indicated Real Estate Mortgage Officers to be the highest paid with monthly earnings above $20,000.
Mortgage loan officers are responsible for helping loan collectors explore various loan options. They also help compare various houses in order to pick the one suitable for their customer. The officers are part of ascertaining the collector's eligibility for a loan.
Do I Need a Real Estate Marketing License to Sell Properties in the Philippines?
The real estate business in the Philippines is strictly controlled by the government. To enter the market from any angle, one needs to understand it and follow instructions laid out by the government.
To be either a real estate agent or broker in the Philippines, there is a need for technical skills, and a license is given after you pass an exam. You don't operate in the country as a marketer without acquiring a license through a recognized law enforcement agency.
Professional Regulations Commission(PRC) and Housing and Land Use regulatory board (HLURB) are both institutions overseeing activities in the real estate market in the Philippines.
It is advisable to take a course in real estate at one or more universities in the Philippines like Adamson University, the University of San Carlos, and many more. There are different universities offering various courses on real estate and marketing.
What is the Minimum Age to Become a Real Estate Broker?
The majority of universities that offer courses in real estate accept candidates 18 years and above. By standard, you must be at least 21 years of age before the regulatory body can issue you a license after passing the examination for licensure.
Being a real estate broker is a little different from being an agent. Oftentimes, an agent is placed above a broker and the broker usually gets paid a higher amount.
The job of a broker is more technical than that of an agent. This means brokers are most knowledgeable and equipped with better knowledge than agents. While you work towards achieving success in this business, watch out for these challenges facing the real estate market.
Register with the Professional Regulation Commission (PRC)
When you visit this webpage, Professional Regulation Commission (PRC) you will see a full list of the requirements you must submit for you to be given the privilege to participate in the Real Estate Licensure Examinations. Your ability to submit these documents on time is what will guarantee you an opportunity to participate in the licensing exams.
Here is a list of requirements you will need to submit to the Professional Regulation Commission (PRC):
Bachelor's degree in Real Estate Management (BS REM)

NSO / PSA Birth Certificate

NSO / PSA Marriage Contract (For Married Female Applicants)

Transcript of Records with Scanned Picture "For Board Examination Purposes"

00 Payment

Valid NBI Clearance (First Timers & Repeaters)
Once you have been approved, the Board of Real Estate Service of the PRC should issue you with a permit, which you will need to use in order to take the exam.
How to Check the Real Estate Agent License in the Philippines
To look for a realtor's Philippine Regulation Commission license, you have to go to their website first. Then, go to the VERIFICATION OF LICENSES. Afterward, click VERIFICATION LICENSE BY NAME.
Select REAL ESTATE BROKER on profession then type their first and last name on the other tabs. If the broker is licensed, a pop-up with the broker's name will appear. You can also check if their PRC ID is still valid by checking on the website.
ALSO READ:
Conclusion
Do you now understand how to become a licensed real estate agent in the Philippines? Just as it is with any other successful career or business out there, you need to plan and seek proper guidance before going in fully. One of the advantages of choosing to be a real estate agent in the Philippines is that you could choose to operate as an independent agent or get a job with a reputable broker.
An ordinary diploma certificate qualifies you to get employment as an agent under a real estate company or firm. At the same time, it will be an advantage if you acquire innovative marketing and communication skills when taking up the agent job.