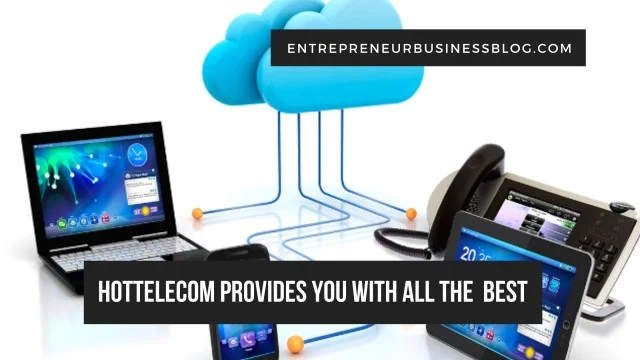 In this article, you will learn how HotTelecom can provide you with all the best information you need in connecting effective IP telephony.
The life of a modern person is connected with computer Internet technologies. They permeate all areas of everyday life and professional activity. And when it comes to providing Internet services, each organization tries to make this process more comfortable and faster. The main option in this direction is the transition to IP-telephony. This step improves customer service standards and increases productivity. Fortunately, in 2021, there are a large number of reputable companies in the field of connecting reliable IP telephony, such as HotTelecom.
What You Need to Start Working with IP Telephony
First, you need to connect a cloud PBX. It allows you to achieve high-quality communication and establish production control over a variety of telephone processes. Also, this feature gives such indisputable advantages as optimization of incoming information about all contacts and incoming calls, keeping a log of calls and activities in the field, as well as independence from physical location and roaming connection.
ALSO READ:
Main Options for Connection
Depending on the size and needs of each company, there are several ways to organize IP telephony:
The easiest way to connect IP telephony is through a computer. To do this, you just need to install the appropriate program on it and make a connection.
One of the options for communication with IP telephony is through a smartphone.
The option that will ensure the maximum quality of the signal is the use of special IP phones, which are distinguished by the best indicators of reliability and ease of use.
Advantages of Services from HotTelecom
HotTelecom has extensive experience in organizing virtual offices and connecting virtual phone numbers. The company has won the love of many individual subscribers and large organizations due to its exclusive benefits.
Confidentiality and high data protection threshold.
Round-the-clock work of technical support and assistance with installation, configuration, and troubleshooting of IP telephone communication.
Stable and high-quality connection working at any distance and from any place with the presence of the Internet.
Convenient redirection to Telegram.
All popular types of telephony available.

ALSO READ:
Providing Direct Virtual Numbers for Calls
A function that is a mandatory attribute for a successful business deserves special attention. HotTelecom offers a fast and convenient provision of direct telephone numbers for over 90 countries. This opportunity will allow using such important functions as multichannel communication, call recording, forwarding, audit of calls and records, etc.