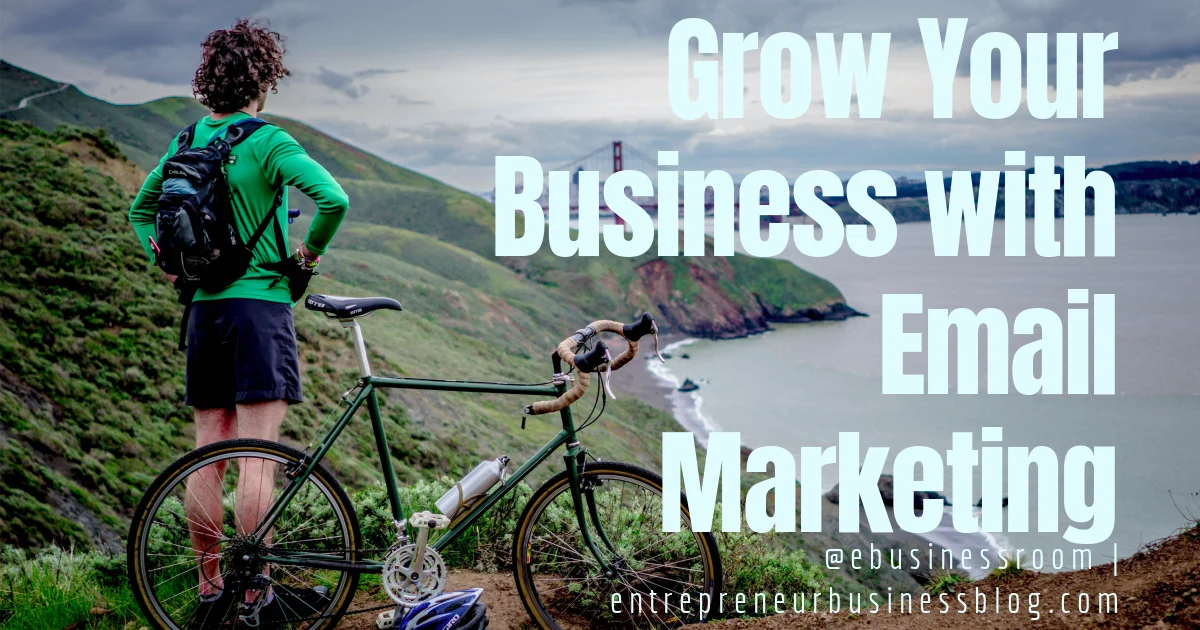 In the business world, email marketing is an effective strategy for growing and developing any business. So, if you are here to learn how to grow a small business using email marketing, welcome.
In order to have a successful business, you need to be able to connect effectively with potential customers.
Connecting with them using this strategy, gives you the opportunity to persuade them to purchase products or services from you and not from a competitor in the market.
Email marketing can help you to achieve this by building up a relationship with your list, thereby allowing you to stay in contact.
Benefits of Email Marketing in Growing Your Business
There are huge benefits of email marketing and they largely speak for themselves.
According to Thedma report, "66% of consumers will end up purchasing a product or service purely from reading an email from a brand." This shows how influential email marketing can be and how many sales it has the potential to generate.
Based on the Client Email Report of 2015, businesses using email marketing get a return on investment of $38 for every $1 they invest in email marketing. In our society today where artificial intelligence is now used, chances are the ROI has increased
Not only that, but Ayaz Nanji's publication on MarketingProfs also states that almost one-third of customers prefer receiving emails from brands rather than staying in contact through other avenues such as telephone call, push notification or physical mail.
How Experts Use Email Marketing to Grow their Business
Email Marketing Helps You Increase Traffic
By creating the perfect email marketing campaign, you have the capacity to turn those emails into huge traffic to your website.
One of the best ways to increase your traffic directly from your email marketing strategy is to include at least one link to your website in every email that you are sending out to your customers.
By including these links you are increasing the likelihood of them clicking to see what it is all about – after all, simply clicking a link doesn't require much effort like searching for the information.
When people sign up to receive emails from you, it's an indicator that these customers are interested in your business, and may also be interested in purchasing your product or service in the future.
In that case, what do you do?
Simple!
Keep on sending them emails with links pointing to relevant content on your website. The more they view your website and receive emails from you, the more you are on their mind. And whenever they want to make purchasing decisions, they will remember you.
As long as you are constantly giving them relevant links that are of interest to them, they will keep on being subscribed to your email list and will continuously be clicking on those links.
This is how email marketing helps in increasing traffic to any website and at the same time the potential bringing in new sales. If you pay more attention to increasing targeted traffic to your website, sales will most likely sort themselves out.
Test Out Your Emails to Boost Your Business Growth
Before you send emails to your customers you should test them out first to be sure that they are displaying correctly and that all of the links are working.
Having broken links or text and images not showing properly may result in poor open rates and dwindling sales.
If your email has problem loading or any images or text are not showing up as it should, by testing them out you are able to identify and fix the issue before your customers or prospects see it.
By sending out emails full of errors you are losing out on potential traffic to your site which can lead to loads of sales.
According to Blue Hornet, a massive 71.2% of people who receive emails that do not display or load correctly will simply delete it straight away – this is what you will be avoiding by testing out all of your emails first. While testing out emails can take a little bit of time, it is worth it.
Perfect the Design and Content
While email marketing has a lot of power when it comes to turning visitors into leads and leads into customers, it is definitely not as simple as throwing a bunch of words together.
You need to carefully create your emails by perfecting the overall design of the email template.
Things to take into consideration when choosing a perfect design are the colour of your website theme, logo, and relevant images.
If designing is not something you are good at, you can turn to Fiverr for a world-class design offered at an affordable price. It is much better to outsource your design to an expert on Fiverr than struggle with it and still come up with a ridiculous design that ends up hurting your email marketing campaign.
Once the receiver opens up your email you have just a few short seconds to make an impression for them to keep reading. If they are not pleased with the design, a lot of readers will just shut off and delete the email.
A lot of readers will scroll through and skim read while taking note of the overall design. This may be surprising but a lot of people will judge your email by how it looks when it comes across to them.
Ensure you know your customers so when that you can easily predict what they would like to read. This will help you to create a design they will like.
If you ever need help in creating the perfect marketing email, then there are plenty of writing services out there such as the Australian Reviewer who will be able to help you out by creating some excellent content for you.
Just like the design, the content within the email is also vital. You need attention-grabbing headlines and short and sharp pieces of information that will make them read on.
Email Marketing Helps You to Increase Sales
One of the best things to use within your marketing emails is the promotion of any discounts, promotional offers or any newly released products that you are offering to your customers.
With a huge 98% of people logging into their emails every single day, you would be only mad to miss out on the opportunity that this brings to you for grabbing some extra traffic and sales.
If your new products, sales offers or discount codes are for a limited time only, then you would want them to see it sooner than later.
The best way experts handle their email marketing campaigns is to get the urgency in the deal across to the prospects. And knowing that this isn't going to last forever, it prompts prospects to make quicker decisions.
Guess, what? If your email copy is enticing and persuading enough to drive them to the point of making a decision, you've closed the deal.
Email Marketing Is Not Spam
Absolutely no one likes to receive spam emails of any nature, but email marketing certainly is not the same as spam. In fact, it is a whole world away.
For one thing, your readers have chosen to sign up to receive these emails and they will understand that they can unsubscribe at any time if they wish to do so.
If they have not decided to do this then you know that they are interested in hearing more from you, therefore you are very unlikely to annoy them by sending them emails unless of course, you bombard them with too many.
People do not like to wake up in the morning or come home from work to find a ton of emails from the same person or company, trying to get them to buy something, so limit your emails to relevant information that they will actually want to read about.
If you find yourself a bit lost for what are definite strategies for growing an email list, then this particular post from Janice Wald on Donna Merrill's blog may be great for you to have a look at.
It contains information on 3 of the things you should do to radically grow your email list and improve your email marketing. If you are interested in keeping hold of your subscribers and increasing your traffic and sales then you should take a look at that.
If you ever worry about your emails being considered as spam, just remember that your readers have subscribed for a reason and that they fully understand they can stop being on your mailing list. It may be helpful to you to include an easy unsubscribe link or information on how to at the end of each email.
All you need to do is be careful with how many emails you are sending out and make sure that they are all relevant and have valuable pieces of information throughout if they are not then you will lose subscribers which means loss of potential customers and revenue.
Typically, try to limit yourself to something like a monthly newsletter or a weekly update – depending on what is relevant in your business and what your audience seems to prefer and what they have been reacting to best.
In order to see your business growing more than your expectations, it's important that you check out this essential digital marketing strategies.