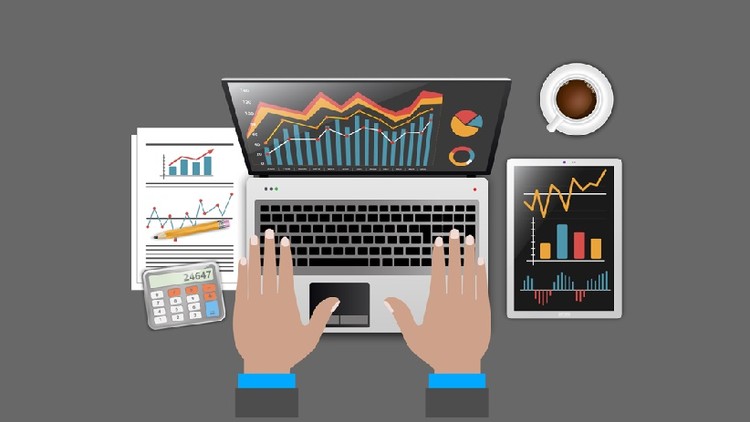 Are you considering hiring the services of a digital marketing agency to handle your all your marketing campaigns?
Or you'd like to set up your own internet marketing company and would like to know everything that makes up a full digital marketing agency?
Digital marketing is the term used to define all marketing efforts that are made online. It is a full-functioning industry and there are hundreds and thousands of marketing experts dedicated to digital marketing alone.
For business owners, hiring a digital marketing agency has become a necessity for many reasons. To name a few, businesses hire marketing agencies to boost their growing business online, increase their web presence, and of course, rank higher in search engines.
Now, looking for a digital marketing agency is not that hard. If you type "digital marketing agency near me" on Google, you'll probably get a handful of search results.
The hard part is knowing which digital marketing agency near you that is the best for you. What you need to know is that your digital marketing partner should be knowledgeable of the market demands and online marketing strategies that are personalized for your brand's needs.
Related: How to Choose a Profitable Online Business Niche
So right off the bat, here are the things that you need to look for in an agency to know if they have the fundamental tools to satisfy your digital marketing demands.
Are they a niche or full- service digital marketing agency?
You know your business best, you should. So you're the first person who can identify what is best for your company. Meaning to say, your first step is to sit down and think about what your company's goals are.
Now, let me differentiate those two.
Niche Marketing Agency
As the phrase suggests, it is an agency that's focused on a niche. This entails hiring multiple marketing agencies.
Each agency would handle one or two closely related aspects of your marketing campaigns. So, one agency would be in charge of your website design, another one would manage your search engine optimization, another one would take care of your content writing, so on and so forth.
This is great if you're looking for a more specialized and focused approach since niche agencies are going to be great at what they do.
However, you have to keep in mind that there would be a need to be in contact with all the agencies as there is minimal to zero communication between each agency.
Pro: You're guaranteed to a tailored and personalized marketing strategy.
Con: It's hard to ensure consistency throughout your campaigns.
A full service digital marketing agency has all the departments that can manage all aspects of digital marketing.
A complete service digital marketing agency should have a team that could take care of your web design, a team for your content, a team for your social media management, a team for your SEO, et cetera.
Basically, a full service agency is like your convenience store for digital marketing needs.
Pro: You get everything that you need all in one place.
Con: It's hard to get the same level of personalization that you could get from niche agencies.
How does their website look?
Does their site appear on the top pages of search engines? Is it up-to-date with the current SEO standards? The answer to both of those questions should be yes.
Related: 5 Interesting Ways to Boost Your Business' Marketing Campaigns
Their website should be modern and active with a responsive and mobile-friendly design. Anything less should serve as a warning sign.
The quality of their website would give you a glimpse of their business practices and ethics. If they're not doing a good job marketing their own site, how do you think they would treat yours?
Are they transparent about their work and team?
You wouldn't want to hire a bunch of amateurs, would you? To avoid that from happening, carefully check if they have their team on display.
Are they identified on the company website? Can you search for them online? Any reputable company would be proud of their team so they should have at least a page on their site dedicated to naming them.
It is important to know who is going to be working for you. You should be able to get more information about them to cross-check if their skills are good enough for the marketing needs that your business is out for.
Related: What It Takes to Build a Robust StartUp Team Like Paystack
Are their rates too good to be true?
Like most things in life, you usually get what you pay for. So, if you want to save money, don't go for cheap marketing agencies because that would entail cheap content and cheap optimization techniques.
Chances are, you'll have to hire another agency to do the cheaper one's job over. And that's not going to be cheap. So, when looking for an agency, opt for the more expensive but safer option than the cheaper and unstable one.
Conclusion
Making sure that you hire the perfect digital marketing agency can be overwhelming, but with the right amount of patience and research, it should be over in a blink of an eye.
If it gets too taxing, remember how important digital marketing is to your business. And that if you're going to hand over something so important, it should be to the hands of those who can handle it well.
ALSO READ: