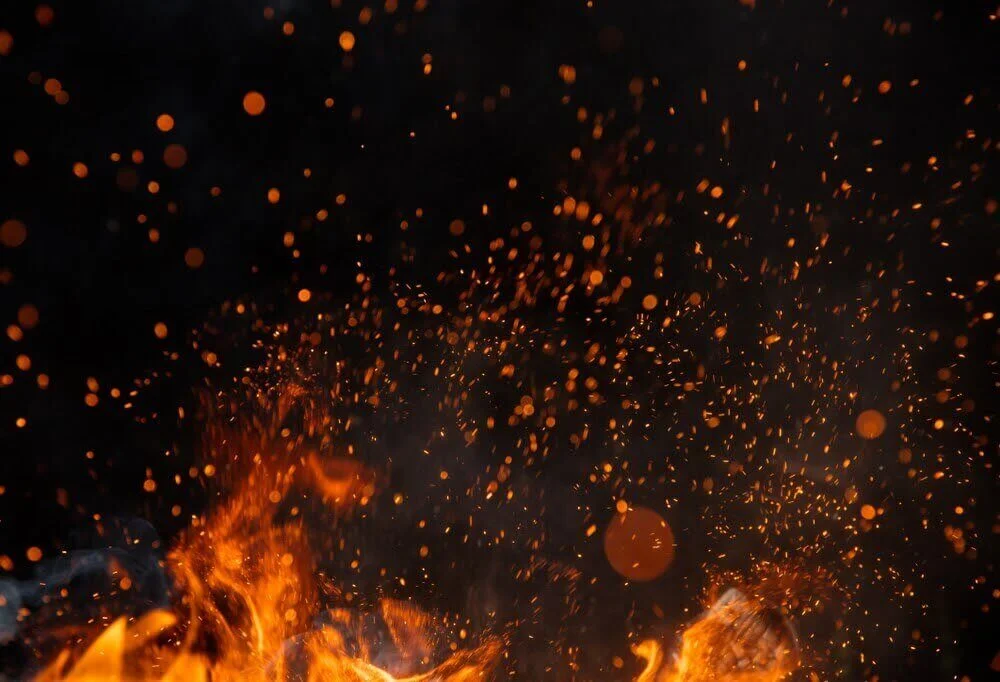 What fire safety measures are you currently taking to protect your business and employees?
As a business owner, you have a lot to think about; this can make it very easy to adopt an 'it won't happen to me' approach to fire safety. Of course, you care about your staff, your premises and all of the stock within, but fire safety is a hugely important aspect of risk management strategy and something that needs to be thought about seriously.
A fire can be catastrophic for any business, no matter what the size. It threatens the lives of your employees and members of the public, destroys expensive equipment and stock, and could even ruin your brand's reputation as a whole. Yet, believe it or not, many business premises' have a number of underlying fire risks left unidentified.
Even if you have an active worker's compensation insurance policy that would take care of injured employees and a business insurance cover that can help you get it back that you lost, will they also bring back the lost reputation?
So, how can you go about ensuring that your business is as safe as possible when it comes to fire? Make sure to read on below for 6 of our top business fire safety tips, written in collaboration with Brunel Fire and Security, leaders in safety and Fire Risk Assessments in Bath.
Tip 1: Ensure that the Workplace is Clean and Tidy At All Times
Having an untidy workplace can cause more health and safety hazards when compared to a clean and tidy one! What's more, a lot of these hazards are related to fire safety. Lots of clutter increases the 'fire load' of the building; essentially meaning that there are more 'things' to fuel a fire.
A cluttered space can also slow down evacuation, so it is vital that corridors, staircases and fire exits are kept clear at all times, in case of an emergency.
If your business holds stock, you should also make sure that this is stored safely. Appropriate control measures should also be implemented when storing flammable materials and liquids, in line with COSHH regulations.
Ensuring that waste is removed from the premises before it can build up is also important in terms of fire safety. Waste can be hazardous, block up fire exits and add to the fire load of the area.
ALSO READ:
Tip 2: Make Sure You Have the Right Fire Safety Equipment
Having the correct fire safety equipment can hugely reduce the risk of a fire occurring. What's more, in the event of a fire starting in the workplace, the right equipment can allow employees to extinguish the fire before it gets out of control.
It's essential that your workplace also has other fire safety equipment such as smoke alarms, fire exit signs and lighting, escape ladders if necessary and prevention equipment such as fire extinguishers and sprinklers.
Tip 3: Carry out the Required Risk Assessments
You can't prevent fire if you aren't aware of the risks currently present. So, before you start implementing any fire safety measures, you must carry out a thorough fire risk assessment over the whole premises.
If your business has more than five employees, then conducting risk assessments will be a legal requirement. Yet overall, they're a hugely important part of protecting your business from harm.
A fire risk assessment should identify fire hazards, the level of risk posed, who could be affected and how these risks could be mitigated. Then, you'll be able to implement the appropriate measures based upon the level of risk.
To ensure that long-term fire safety is maintained within the workplace, it is important that you review and revise this fire risk assessment regularly.
ALSO READ:
Tip 4: Ensure that All of Your Employees are Fire Safety Trained
You've put into place a range of fire safety measures, yet the only way to ensure that these are fully implemented is by training your employees before onboarding them.
They need to know exactly what to do in the event of a fire, from raising the alarm to evacuating the building in a prompt yet safe manner. They should also be able to identify who the fire wardens in the company are. These Fire safety tips should be given top priority by every employee.
If your staff aren't correctly trained in fire safety and business procedures, a bad situation could be made much worse.
Tip 5: Ensure Electrical Safety
Nowadays, most businesses use electrical equipment of some sort. Yet, where there is electrical equipment there is a fire risk. Whether it stems from faulty wiring or an overloaded plug socket, this can cause a fire that spreads quickly.
To reduce the risk of electrical fires, make sure that any faulty electricals are either removed or repaired as soon as possible, never overload plug sockets and ensure that your equipment is regularly checked and PAT tested.
ALSO READ:
Tip 6: Choose Fire Wardens
Any workplace should have at least one fire warden. They are well-trained to execute these fire safety tips we discussed here.
A fire warden is a member of staff who takes control of both creating and maintaining fire safety procedures. What's more, in the event of a fire, the fire warden will coordinate evacuation and ensure that no one is left within the building.
Your appointed fire wardens will need fire warden training to ensure that they have the correct knowledge in maintaining fire safety. Then, if a fire was to break out, they'll know exactly what to do and how to keep both employees and customers safe.
Don't let yourself get caught out. Make sure that the correct measures are in place, as after all, prevention is an absolute necessity.
Is your business implementing these office fire safety tips? Which of these fire outbreak prevention mechanisms is your company implementing right now?