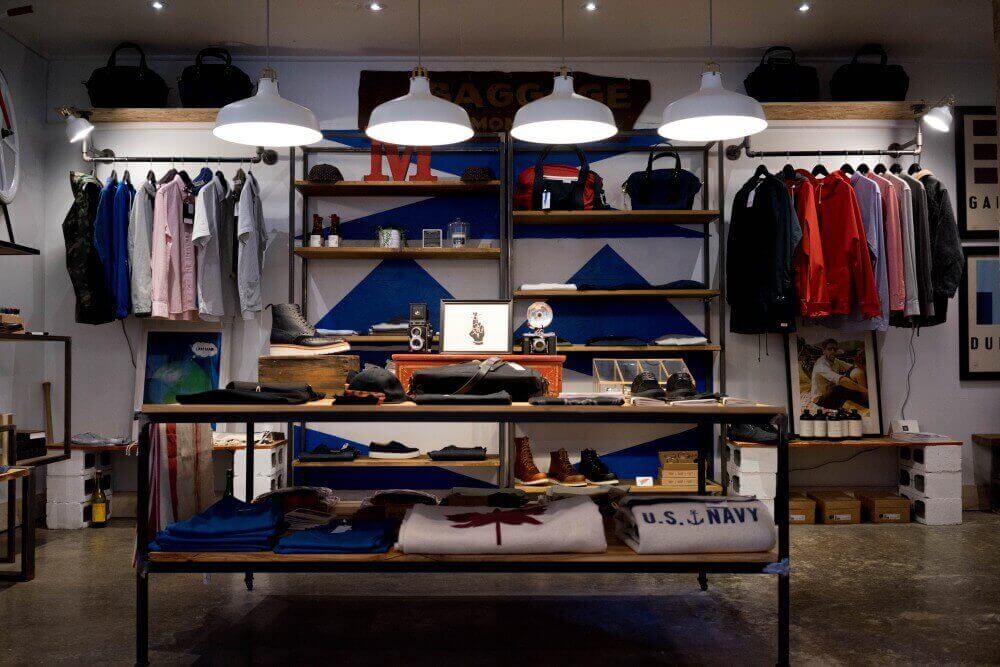 What are the things that come to mind when deciding which inventory software is appropriate for your clothing store? Are there advantages to using the best inventory software? 
There are countless options for inventory management software for apparel stores. But you need to know the things to take into account before choosing one for use.
The market for clothing is very big. Leading brands are known for using effective strategies and the appropriate equipment. They follow the appropriate strategy for a long enough period of time to succeed. 
Whatever your objective or target is, you must follow the correct procedure to achieve the required outcomes. What precisely are you looking for? Is building a national or global brand one of your goals? Or do you merely want to create a local brand that generates sales monthly? 
Your main actions are based on the kind of end you have in mind. Prior to earning something, you must plan for it. Using garment inventory software could require pricey administration. You should take your business size into account. Kindly take a look at some clothing store inventory software below for an idea of what to expect. 
ALSO READ:
An Overview of 5 Clothing Store Inventory Software and Their Prices
1. ConsignmentTill
Software for managing inventory was created with consignment shops in mind. It is an inventory control and point-of-sale system. This software effectively pushes stock notifications and can send low-stock messages. Pricing for ConsignmentTill starts at a $399 one-time payment.
2. Magestore
This software for inventory management has a lot of features. For issues like payments, providing receipts, tracking stock, and many more, it has an integrated all-in-one solution. Some of the key characteristics of Magestore are listed below. 
Barcode 

Bin location 

Serial Number 

Stock tracker and other features.
3. Chaindrive
This CRM-based software is flexible and offers client services including data collection and relationship management. It has a point of sale, merchandising, financial management, inventory management, and web orders.
4. Netsuite
Netsuite focuses more on giving users reliable warehousing for controlling the workflow of stock delivery. 
5. Vend POS
A cloud-based retail software called Vend can expand and adapt to diverse-sized apparel store enterprises, whether they are tiny, medium-sized, or huge. 
This program is available for large business management for a monthly subscription of $119.
Following this overview, we'll go through 10 things you should think about before purchasing any of the aforementioned software.
10 Factors to Consider Before Going for Any Clothing Store Inventory Management Software
1. Your Goal
Is this unexpected? Although the first component may not seem as technical as you may imagine, everything else you decide to accomplish is affected by your aim.
What is the aim? Have you got a certain goal in mind? Your objectives are the target accomplishments that you have set but have not yet reached. The more you plan your daily schedule, the higher your aim must be. Your level of activity is determined by the size of your goal.
2. Plan
It is a good idea to have a clothing store business plan. The most well-known firms spend a lot of money just to have a basic business strategy. The specifics of your apparel store's mission, goals, methods for achieving them, and the resources needed to do so are described in your business plan.
Your strategy acts as a guide that leads you in the right direction. Your map will make it much simpler for you to reach your location. Although it is acceptable to have both personal and business plans, understanding how to use both effectively is essential.
3. Knowledge
You will be undervaluing yourself if you buy clothing store inventory management software that you don't even know how to use.
Software for clothing stores is a useful instrument for business development, but you must know how to use it to expand your company. 
4. Staff Training 
Your staff should be able to receive tool-handling instructions from you. Not many retailers take this into account. Although they frequently pay for the tools but rarely pay for staff education.
5. Size
You should also take into account your size forecasts for the present and the future. The kind and quantity of clothing store software you should get depends on the size of your organization.
6. Capital & Pricing
How much do you have available? Of course, the amount of equipment you have depends on your capital basis. 
Having one software may necessitate purchasing another one to finish the task. Before choosing anyone, take into account your capital and the price of the software.
7. Understand Its Use 
Before purchasing any tool, it's critical to understand its application and how it fits within your organization. When you unintentionally buy a useless product, it will drain your resources and can even end up in the trash. 
8. Consider Security 
The worst disaster is a disruption of business that happens unexpectedly. Insurance coverage is very important as far as the clothing business is concerned.
Theft,  burglary and fire insurance are major important aspects to consider when taking insurance coverage. A single disaster can wipe away the business or destabilize the operation. Get the business covered against unforeseen disruption. 
9. Specialization 
Which sector of the firm, if properly equipped, will bring in greater revenue? Prior to automation, concentrating on a few outfits may improve your outcome. When you've figured out what works best for you, spend more money there and upgrade the equipment.
10. Repairability 
Success in this industry depends on both effective capital management and cost-cutting.
Any tool could malfunction at any time. If such a tool is repairable, it helps save money that would have been needed to buy a new one that is exactly the same. 
ALSO READ:
Wrapping Up Everything You Need to Know Before Buying a Clothing Store Inventory Management Software
When preparing to buy new software for your clothing company, it is crucial to keep in mind the aforementioned criteria. There are probably some other significant elements that this essay does not address. 
As much as you can, try to add to the list of things to do before making a purchase using your own personal research. 
Our circumstances are really dissimilar from one another. Before taking any action, be aware of your needs and exercise critical thought.