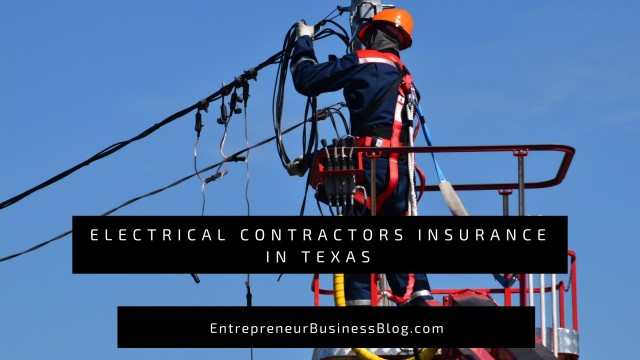 The role of electrical contractors insurance is to protect you against potential liability and defend your livelihood if the worst should happen.
Electricians connect the wires that allow electricity to flow freely and power homes and businesses. People rely on the services electrical contractors provide to make their lives easier and more convenient, from lights to computers, appliances to televisions.
What does an electrical contractor do? An electrical contractor is a business person or firm that performs specialized electrical construction work.
Inside and outside of residential and commercial structures, electrical contractors install, service, maintain, and repair electrical wiring, conduits, and fixtures. Electrical wire is installed by inside contractors to power machinery, equipment, and lighting systems. Overhead power lines and underground electrical wires are installed by outside contractors.
Electrical contractors must be licensed in most states. The contractor may offer emergency service 24 hours a day, seven days a week.
While the services you give are priceless, what happens if you have an accident or damaged someone else's property? You could be held accountable for medical costs, property damage repair or replacement, and possibly legal action. Electrical contractors insurance in Texas can protect you from serious financial hardship and ruin.
Why Do Electricians Need Insurance?
Your job as an electrical contractor in Texas is highly important, but it's also extremely dangerous. Fires and electrocution can be caused by faulty cables or inappropriate connections. Climbing ladders and working in cramped locations can cause serious accidents. The tools and equipment you use are costly, and they could be lost or stolen. It's possible that the location where you run your business will be harmed.
Given the inherent dangers connected with your industry, insurance coverage is critical; in fact, electrical contractors are required by law to carry certain types of insurance policies. Electrical contractors insurance in Texas will safeguard you against financial damages while also ensuring that you comply with the law.
ALSO READ:
Different Kinds of Insurance Needed by Electrical Contractors Insurance
General Liability Insurance
General liability insurance will shield you against the costs of medical bills and repairing or replacing damaged property if a third party is injured or their property is harmed as a result of the services you perform.
This type of policy will help pay for legal defense costs if a client files a lawsuit against you. For example, if a defective connection causes damage to appliances, your electrical contractors' general liability insurance will assist in covering the costs.
Errors and Omissions Insurance for Electrical Contractors
Errors and omissions are common when it comes to handling electrical contracts. This type of policy protects you from accusations of negligence as well as claims that you failed to provide a service that you promised.
Errors and omissions insurance covers negligence (whether genuine or suspected), legal defense costs, and damages that occur after your service has been performed.
Commercial Property Insurance for Electricians
It's a good idea to have commercial property insurance if your company has a physical location. This coverage will cover both the structure and the contents of the building where your business is located. This coverage will assist pay for any necessary repairs or replacements if your building or property is vandalized or is damaged in a storm.
Workers' Compensation
It is a type of insurance that protects employees of an electrical contract firm. Workers compensation insurance is a necessary requirement if you have employees; in fact, it is a legal requirement in most states just like it is in Texas.
This form of insurance will cover any injuries or illnesses that occur while your staff is on the job. Workers' compensation, for example, will help cover the expense of medical care and missed earnings if a worker is electrocuted while connecting cables.
ALSO READ:
Equipment Coverage for Contractors
When you're on the job, you utilize expensive tools, and if those things are destroyed, the cost of replacing them might be substantial. Contractors' equipment insurance covers the tools and equipment you use on the job.
These are just a few of the various types of insurance coverage that electricians must have or should strongly consider purchasing.
What's the Average Cost of Electrical Contractors Insurance?
The average cost for electrician insurance in Texas is about $45 per month or $540 per year. When you compare electrical contractors' insurance quotes from trusted insurers, you will be able to decide what goes into your policy and pay for just that alone.