Are you an ecom entrepreneur? What simple tricks work for you in boosting your ecommerce conversion rate?
Attracting visitors to your eCommerce site is only half the battle. Once they're there, you've got to sell them your products or services and convince them to hit the checkout button.The faster you are able to do this, the more sales you are going to make in less time.
In this article, I've collected my ten favourite tricks to improve your ecommerce conversion rate and (more importantly) make more money!
This list obviously isn't exhaustive so if you think I've missed anything, please leave a comment with your conversion trip, trick or hack.
Unique Tricks To Boosting Ecommerce Conversion Rate
1. Add a Live Chat Feature
Forget what some social media marketing ninjas are telling you about chatbots being the future of customer communication because live human-powered chat is still way more effective!
To explain why, here a short passage from digital guru Neil Patel recent blog post on live chat.
Before live chat, you had two main options to contact companies if you had any questions: phone and email… Phone calls could turn into a game of "listen to the automated prompts, press the right keys, and wait for 10 minutes… Email is great, but it often takes a business a few hours or even a few days to respond.
Now, instead of dialing a number or composing an email, you can type a quick message into the chat box and have it answered almost instantly.

– Neil Patel
2. Include a Progress Bar in the Checkout Design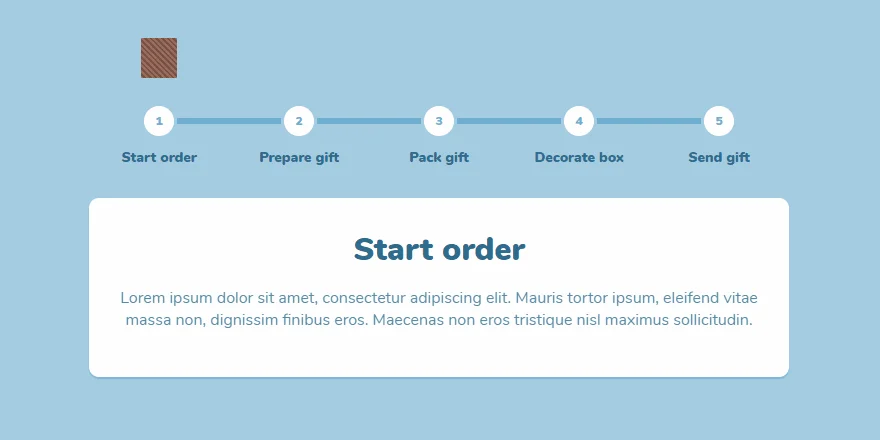 One of the key drivers for customers leaving your checkout is time, especially when you're asking for a lot of registration details.
One of the most effective ways to address this is by including a progress bar. Not only does this clearly show how much longer a customer has got to go but it also highlights how much work they've already put in, which makes it less likely that'll abandon the process midway through.
3. Use Crystal Clear CTAs
One of the easiest mistakes eCommerce business owners can make is to make is trying to be all things for all people. I understand why business owners do this — after all, you don't want to limit your potential audience — but you risk confusing your actual audience.
Commonly this results in web designers cramming in several competing CTAs into each page. To keep your user journeys clean, limit yourself to one primary CTA and use it to push your users down the conversion funnel. A good CTA resource I've found is this post from OptinMonster.
4. Use Social Proof
Online shopping can be a fairly unsettling prospect, especially if you're dealing with a company that you haven't heard of before. One of the key drivers of this is the lack of social proof.
In a store, you're surrounded by other customers but you're all alone online.
Online businesses can address the lack of social proof but they have to do so carefully. Include things like customer reviews, testimonials and case studies throughout your website. That way, potential customers will see that you have a pool of happy customers and will be more likely to convert.
5. Offer the Right Payment Options
A dozen years ago, the eCommerce industry was still finding its feet and online businesses could get away with offering the bare minimum of payment options. (Credit and debit card payments.)
Nowadays, however, things are quite different.
According to Stephen Hart of Cardswitcher, there are hundreds of different payment options and customers always expect theirs to be supported.
In the UK, there are about 200 alternative payment methods. Think direct debits, digital wallets, cryptocurrencies and so on. If a customer can't pay with their preferred form of payment, it's likely that they're going to leave and go elsewhere.

– Stephen Hart
Some like PayPal and Google Pay are super popular. Others like cyropcurrencies are more niche. That's why Stephen doesn't recommend offering every single payment method. Instead, he recommends asking your audience what payment methods they want to use and then integrating those options into your website.
6. Write Detailed Copy
In a physical shop, you can employ sales staff to talk to customers and close deals. That doesn't work online. With an eCommerce store, it's your product pages that do the selling.
In a world of high-quality video reviews, a basic two-line product description simply won't cut it. When writing your product descriptions, try and dig into the specifics to produce high-quality and in-depth product descriptions. If this is difficult for you or you don't just have the luxury of time to get into it you can hire the services of our team at Ebusinessroom.
7. Remove Delivery Charges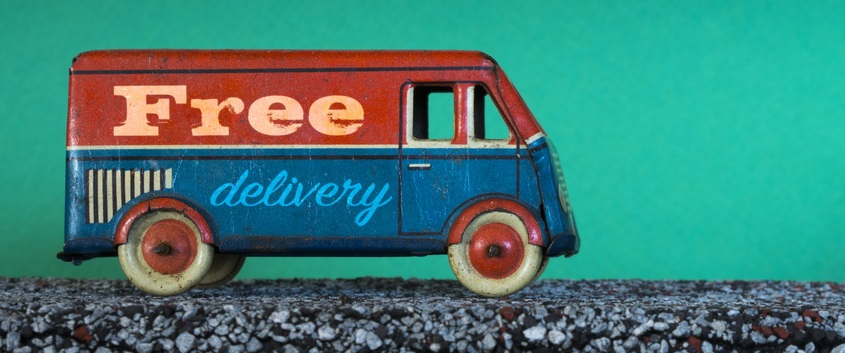 Here is a crazy statistic for you. Over 70% of all eCommerce shopping carts are abandoned before the customer checks out! And you know what the leading cause of abandonment is? Unexpected shipping fees!
To keep customers converting, build your shipping costs into the headline price of each product so that there's no nasty surprise waiting at the end of the checkout process.
8. Build a Connection with Social Media
People who are emotionally connected to a brand are more likely to convert into customers. Use your social media to engage with your audience and develop something more intimate than a company to customer relationship.
9. Offer a Guest Checkout Option
This is a simple trick to boosting ecommerce conversion rate but is super effective. Physical stores don't need to complete a ten-page registration form to buy something so why should eCommerce stores? Wherever possible, allow customers to check out as guests.
10. Promote Free Returns
When you buy something from a physical store, the returns process is simple. You just go back to the store and find a member of staff.With eCommerce businesses, it's much tricker. Who do you tell? Who pays for the return process? When is the refund released?
To help allay these fears,offer free returns and promote this to your audience throughout your website. Give a 100% guarantee that they are free to return the product if they didn't get the value proposed in your sales copy.
Conclusion
What it takes to boost ecommerce conversion rate aren't as difficult and scaring as most ecom experts have made it look. By just reading and applying these simple tricks as explained here, you can be super sure of growing your ecommerce business into a reputable firm in a short while.