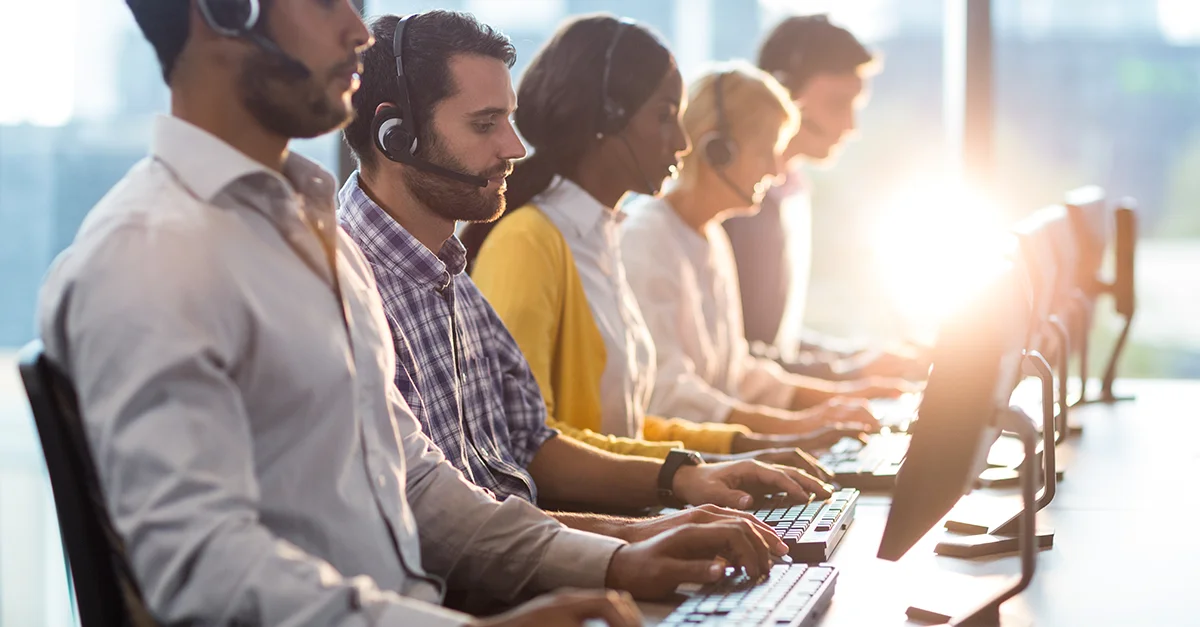 A decade ago, it seemed impossible for businesses to switch to a remote working model. The world is changing and the COVID-19 hit world is still trying to evaluate the work from the home business model. With the increasing demand of the hour, the capacity to innovate and implement faster in real-time has become an indisputable challenge for most of us.
From a start-up to a large enterprise, businesses are in search of a solution that does not affect the business continuity with a pandemic at hand. For a seamless shift to the WFH model, without compromising on business continuity you need a contingency plan. 
You may not have the solution to this pandemic but you can ensure a safe and healthy work environment for all your employees while all your customers are attended to with minimum to no interruption. What seemed a routine a month back has changed for all your agents and the world. In times like this, what keeps us going is the innovation that combats the existing challenges. 
Related: How to Attract Endless Flow of Customers to Your Restaurant
So, are you prepared for the surge in the call volume while your agents are moving to a remote working environment? 
The Work from Home model is the answer to all your queries. You can simply fasten the customer service with Mobile Agent App. Wondering how?
Here's what you need to know:
1. Zero Agent Infrastructure
You don't need a laptop or desktop to get going for your contact center operations. You can now convert your smartphone into a full-stack remote contact center with one simple step. Once the agents install Ameyo's Mobile Agent App, they can handle call functionalities without any hassle.
The calling on mobile phone functions in the following ways:
Get the calls routed on the internet using WebRTC
Use GSM network for normal incoming calls
2. Full-Stack Enterprise-Grade Features
With this application, you get the features that you need to run your contact center. With a highly secure customer service app, you get:
a. 100% Secure Call Recordings
Get the call recordings in downloadable format and monitor each call to analyze the performance of a specific queue or campaign. You can make well-informed decisions once you have the right data in hand. 
b. High Call Quality
Maintain high call quality standards with WebRTC, ensuring that the customers are getting an exceptional experience and there's no lag in the voice quality. Imagine having a call that gets disconnected while the customer is on call. Once the customer is escalated, you know there's no turning back. Therefore, deliver an improved customer experience with enhanced voice quality.
c. Disposition and Notes
It's always helpful to have a crisp and short summary of each call which gives an outcome of the call. The agents can quickly select two-level dispositions from the agent interface for a precise outcome like "Schedule Callback," "Enquiry," "Interested," and more.
d. Enhanced Remote Supervisor Monitoring
Supervisors can check the business metrics like SLA breach, campaign performance, real-time agent monitoring, etc., in statistical view in a single glance and can strategically assign agents to high performing campaigns in real-time.
This app supports VPN, IMEI, Device ID Authentication, ensuring that the customer's data is stored on the server securely. 
Related: The Best Free Scheduling Software Programs That Can Work for Your Company
3. Run Predictive Dialer on Smartphone
Let your dialer function in the backend and agents will be able to handle automated outbound calls just like your contact center. This eliminates the need to make manual outbound calls and agents can save time to handle important calls.
4. Preserve Context with CTI Pop-Up
Agents get all customer-related information on their interface within the app. Agents can handle calls better when they have customers' interaction history and understand their requirements.
Get notification prior to the call
Get relevant customer information
How the Ameyo's Mobile Agent App Solve Agents' Problem?
Agents get the ease of accessing each contact center feature in their mobile with a simplified User Interface.
Ease of Call Management: Agents can easily log into the agent interface and handle both inbound and outbound calls with ease. This app also allows agents to manage their availability to take the calls with a simple "Auto-Call" button within the app.
Secured Call Activity Logs: All calls are recorded on the server and agents can access to these calls to analyze their performance. Agents can also access the previous call history to capture the complete context for each call.
After Call Work Details: Agents can add disposition and notes to give a refined summary of the call. It is easy for the agents to schedule a callback as per the customers' requests and this data gets synced in CRM automatically. You can check out the key factors for selecting an effective CRM system for your sales.
Callback Management: Callbacks are added in agent interface and agents can filter the callbacks with advanced filters for a particular queue or campaign with ease. Agents are also notified prior to the call so that they are better prepared to deliver exceptional customer service.
With Ameyo's Mobile Agent Solution App, you can go remote quickly and let the agents have their mini contact center with them on their smartphone. 
Author Bio:
Shambhavi Sinha is a technical blogger & product marketer and has been writing for 3 years. She is into technology and writes tech-based stuff. Her aim is to provide knowledge to users by sharing tips and tricks about new technologies, DIY and knowledge about Call Center Solution, Mobile call center solution, and more.