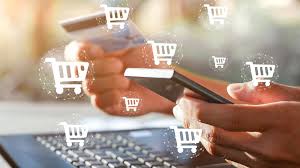 Dropshipping is a million-dollar business, and it has consistently grown over the years to become one of the sources of income to many online entrepreneurs in the United States, United Kingdom, Canada, Australia, etc.
If you are wondering how dropshipping business works in 2023 then you need to pay attention to what we are going to discuss in this article.
Indeed, you don't need to have a business or a shop (nor even products) before you can become a dropshipper. It is important to point out that it takes more than 'being smart upstairs" to be a successful dropshipper.
Being academically smart is not a guarantee that you will succeed in any e-commerce business but if you are attentive to read this definitive guide to running a highly successful dropshipping business, you stand a huge chance of grabbing your share of the millions of dollars flowing in this e-commerce niche.
In this ultimate guide to running a profitable dropshipping business, you will learn some of the primary factors that can make or mar your success as an e-commerce guru. So, let's set the ball rolling!
What is Dropshipping?
First thing first! What is Dropshipping? Dropshipping is a kind of business model where the "merchants" or sellers do not need to have an inventory or even a physical product to sell. Aside from that, the business model (Dropshipping) does not demand the persons involved to own a warehouse for storing products nor worry about shipping products to buyers.
That said, the core concept behind Dropshipping could be broken down thus – Drop the Shipping. It means that you don't need to be the direct dealer of the products in view.
By "dropping the shipping," you would only have to be a middleman or intermediary between the buyer and the seller. Therefore, the work of a dropshipper or someone involved in dropshipping is to partner with the wholesaler or dropship supplier.
All you need do is take orders from potential buyers and send the same to the wholesaler for onward shipping or delivery to the buyer.
Moreover, you need to place the products on a retail basis so that you can have some profits in the end. When orders from buyers have been gotten, your job will be to forward the same to the wholesaler, who in turn, sends them out on your behalf while you keep part of the profits.
How the Dropshipping Business Works
In simple terms, below is a breakdown of how dropshipping business model works;
Your first step is to set up a dropshipping or online retail store
You make research on the kinds of products that resonate or are in high demand by your target audience. Gather those products and list them alongside their retail prices
The buyers or customers would go through the products' specifications to confirm if it is what they need. If they were, then they would proceed to place an order for them on your online retail store.
Your job as the dropshipper is to forward the details of the ordered products to the wholesaler or your dropship supplier.
The wholesaler or dropship supplier will forward the products directly to the buyer in your name.
Related: 10 Dropshipping Products to Sell
How to Start a Dropshipping Business
Dropshipping may have fascinated you all this while. You want to test-run it to see if it is indeed profitable as they say.
Considering that it is a new milestone in your entrepreneurship journey, you would want to be sure that you got everything right before commencing. So, here are the things that need to be in place before you can think of running a highly successful dropshipping business.
1. Settle for a Niche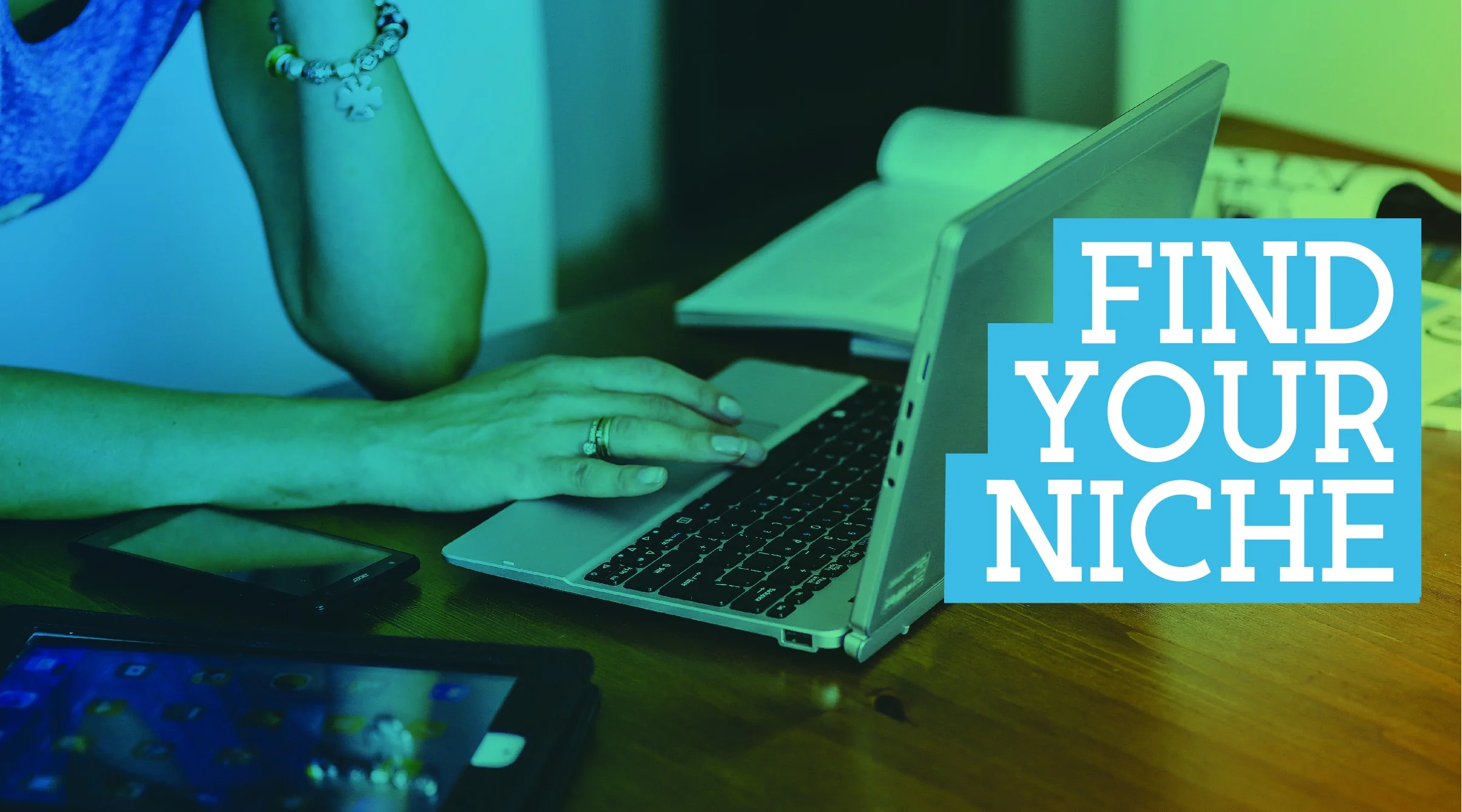 It would be equivalent to committing business suicide because you have been looking to make profits and ignoring the needs of the market.
The niche or section of the market plays an important role in the starting and running of a profitable dropshipping business.
It is important to note that the niche in this instance is a segment of the market. Let's assume that you intend to sell speakers. That is a niche in the audio market. So, always ensure that the niche you selected is not only profitable but also has a market that can buy your product at any given time.
Looking at the selection of a niche – you have to narrow down the options to a sub-niche. As exemplified before, speakers are a section or segment/niche of the audio market. You can narrow down the options by focusing on dropshipping Bluetooth speakers.
The rule is that the clearer the niche or market, the greater your chances of beating the competition.
Related: How to Choose a Profitable Online Business Niche
2. Focus on Your Passion/Interest
You don't have to be a jack of all dropshipping trade. Instead, it will be more profitable for you as an e-commerce guru to focus on dropshipping only in the niches where you have interests or where you are passionate about.
The rule of thumb is that focusing on the products or the niche/market that you are passionate about will make it easier for you to keep your head above the water even when the competition becomes stiff.
3. Ensure the Niche is Profitable
It takes more than passion and interest to break even in any business. You have bills to pay too! Therefore, ensure that the niche or dropshipping market you are investing in is profitable. The rule is that the higher the profits, the higher the chances of making more money.
Also, you should understand that some products may have a smaller profit after you must have settled with the wholesaler. In that instance, you have to look at the turnover. So, the rule of, the more products you sell, the higher the profit also applies.
Related: The Worst Dropshipping Niches to Avoid and Why
4. Research the Competition
The dropshipping industry is a multimillion-dollar industry. The increasing income in the industry is one of the reasons why you should recline or base only on your abilities to break even in the industry.
Many other dropshippers are not only spying on you but also waiting for you to make a slip so they can cash in.
It doesn't matter if the niche is over-saturated or not. To research and beat the competition, you have to search out your competitors in the industry. Go through their social media networks and website to see what they are up to.
Also, look at the reviews, engagements on their products, and how customers are interacting with your competitors. Doing so gives you an insight into how your competitors are improving. You would then take a cue from theirs and model yours in a more advanced manner.
5. Scratch Your Itch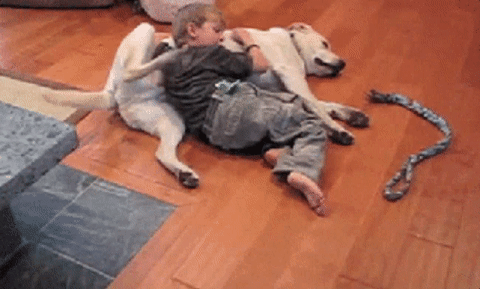 Well, you don't have to focus only on the available products. What is the essence of being an entrepreneur when you cannot solve a problem?
That is why you have to make use of the old-school entrepreneurial tip of scratching your itch. It implies that you have to look at the market around you, identify the problem, and find out if there are any products that can solve them.
If you are able to find exclusive products that solve unique problems that you've identified, then you have just scratched an itch that can fetch you loads of cash!
Related: How to Test Market Demand for a New Product or Service
Types of Dropshipping
Do you know that dropshipping isn't fiat as just connecting the buyers and the sellers and keeping some of the profits? Three kinds of Dropshipping exist. Here they are:
1. Dropshipping from Suppliers
This is the most common type of drop shipping. In this case, you are creating a relationship with the (dropship) suppliers. So, anytime you have products to work on a dropshipping basis, you simply direct the supplier to send them out on your behalf.
2. Dropshipping from Online Retailers
It's worth mentioning that some buyers are either not in tune with how to search for products in an online store or they are restricted from doing so, depending on their locations. That opens up a market for you because you can dropship directly from online retailers, such as Amazon and eBay to the buyers.
Moreover, you can choose to purchase the products from the online retailers and make the delivery yourself. That is feasible if you are in the same location as the buyer. If you are not, then consider filling the buyer's address into the shipping form for onward dispatch.
3. Arbitrage Dropshipping
This is one of the weirdest types of dropshipping. It is similar to what you do by buying directly from online retailers.
The primary difference between arbitrage dropshipping and dropshipping from online retailers is that you would buy products from one online retailer and deliver the same to a buyer at another online retail platform.
The primary issue with this kind of dropshipping model is that the buyer would immediately understand that the other online retailer has the products. So, the next time he or she needs it, he or she would port to the other online retail platform to get it, thereby leaving both you and the primary online retailer out of the equation. We took care of this in our Local Dropshipping Course (This course is offered on demand).
Advantages of Dropshipping Business
Dropshipping has many advantages that come with it. So, here are some of the benefits that come with this kind of business model.
1. Endless Selection of Products
You will have many useful products at your beck and call. This is one of the benefits that come with having dropshipping as a way of making or generating more money on the internet.
2. Low Costs Entry
You don't need to have all the money in the world before you can become a dropshipper. With as little funds as you can muster, you can start this kind of business. More so, you might not have a need for funds at all because you only need to pay a supplier from the money paid by the buyer.
Related: 4 Businesses You Can Launch Today With No Investment Or Experience
3. Flexibility
You can work from anywhere and at any time. Since you don't have a physical store or retailer outlet to manage and you don't have any inventory to keep track of, that provides you with enough time to work as you wish.
It is also important to point out that the flexibility of the business empowers you to only take care of the less-strenuous aspect of managing the digital front or the digital aspect of the business.
You only need to upload the products to your online retail store and run adverts for the same. The dropship supplier would then handle the packaging and the supply/shipping of the products to the buyers.
Disadvantages of Dropshipping
Dropshipping has some downsides too. Just like many other kinds of businesses, you tend to come across some unfavourable conditions. It is on that note that we present you with some of the disadvantages of being a dropshipper.
1. Low-Profit Margins
Dropshipping is gradually becoming a saturated market because many people are now involved in it. So, the profit margins tend to be low because you have many competitors slugging it out with you in the market.
2. Retailer Bears the Liabilities
It should be pointed out that in the event of any challenges arising from the dropshipping process, it is up to the retailer or dropshipper (you) to bear the brunt. So, the supplier's mistakes tend to be seen as yours, and you wouldn't work round the clock to rectify them.
Related: Professional Indemnity Insurance Australia FAQs
3. Shipping Complexities
The speed of delivery also plays an important role in the buying decision. It takes a longer period before the supplier takes and processes the orders coming from a dropshipper than those placed directly by customers/buyers.
Before working with a dropship supplier, you might want to know if they outsource order fulfillment or if they have an internal body that takes care of it. If they outsource it, you can quiz further to spot if they are using the best order fulfillment company for delivery.
Start Running a Dropshipping Business
Dropshipping is still a profitable business even in the midst of fierce competition. So, if you have been looking to engage in it, we now hope that you've gotten some insights into the steps you need to take to become a successful dropshipper.
Is there more information about dropshipping you'd like to know? Leave it as a comment below and we will be glad to update this article in response to your concern.