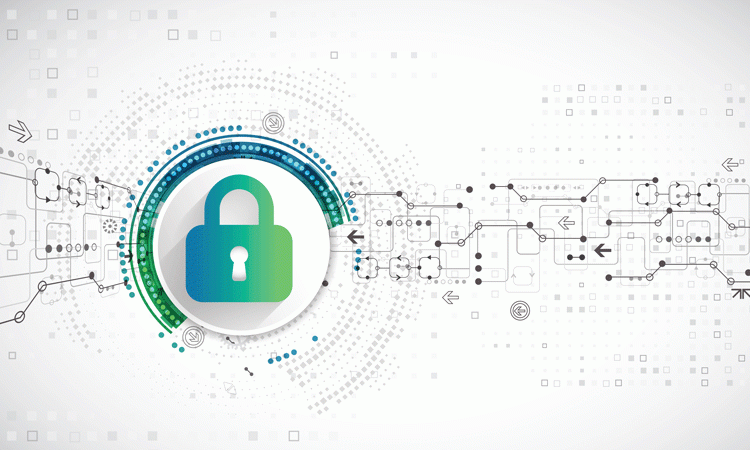 The rate at which cybercrime is growing is alarming, this is as a result of the ever-evolving technology world. Cybercriminals are never tired of making bad use of this new technology by developing more dangerous and sophisticated attacks.
Cybercrimes have now become a very lucrative business for cybercriminals. There are some cybercrimes that go undetected for a very long time and that is sure to increase in 2023.
Between the year, 2021 and 2022, several data breach attacks were carried out. It's a joyful thing that while the different systems used by cyber attackers are constantly changing, the cybersecurity field is not relenting in constantly evolving to meet the challenges posed by these cybercriminals who are really working tirelessly to cause havoc. In February 2023, the email system of Namecheap was hijacked by cybercriminals who used it to send malicious emails to customers.
There is more to come in 2023 and it's only the prepared individuals that will survive some of the new attacks coming up. The year 2023 will likely represent a time of continual change for the field of cybersecurity.
But based on current trends in cybersecurity we can project some of the likely events to happen in cybersecurity in the coming year.
It is predicted that cybercrime damages will cost the world $8 trillion annually by 2023 according to Astra.
Cybersecurity Trends for 2023
1. More Cyber Security Automation
Automation will be the order of the day. It is already gaining ground now in the enterprise world. IT security experts are already using it while some are planning to use automation tools and platforms in protecting their company in the coming years.
But the use of automation is likely to reduce the workload on security experts and increase effectiveness and efficiency.
2. Reduction in Ransomware Attacks
It is expected that the rate of ransomware attacks will continue to fall down in 2022. Ransomware is still a security risk today as it still poses a great threat to the organization.
Hackers have now shifted more of their attention towards targeted attacks that are likely to fetch them more money.
According to the 2022 "Verizon Data Breach Investigations Report," ransomware attacks surged dramatically in 2022. Even though ransomware was the major cybersecurity threat in 2022, affecting about 66% of businesses at the time, there might likely be a rapid decline in ransomware attacks on businesses in 2023 as organizations beef up their security.
The same decrease continues into the year 2023 and it's expected to continue towards 2024. But let us bear in mind that while ransomware attacks are less common than they once were, ransomware still remains a threat to businesses and one of the most expensive security threat businesses faces today.
3. Two-Factor Authentication Norm
We currently have several attacks perpetrated online, where attackers usually break into people's profiles to commit havoc by stealing user information.
Some major websites like Google, Microsoft, Facebook currently offer users the option to use a two-factor authentication process in order to sign into one's account but not yet a norm. 
Two-factor authentication requires users to provide a second piece of identification such as an answer to a security question or a verification code received via text on their phone before they are allowed to log in to their account.
Even though many financial institutions now make use of two-factor authentication as a mandatory part of accessing someone's online banking account. But there is a need for other sectors and businesses to accept this new development in cybersecurity.
It is expected that in the coming year, the level of acceptance of two-factor authentication will have increased. It will now become mandatory or compulsory for every business that has an online presence with customers or users profile to make use of this two-factor authentication.
Related: 5 Top Tips for Keeping Your Business Safe Online
4. Increase in Cybersecurity Cost
Currently, the largest spending on cybersecurity is coming from the United States. The world is constantly spending more and more on cybersecurity and the spending is not going to stop soon.
Businesses continue to spend on cybersecurity solutions such as software, hardware, and services.
It is projected that by 2024 the spending will double as there will be more demand for various security solutions from IT security vendors.
5. Use of AI For Defense and Attack
Some security expert currently uses threat identification systems that utilize machine learning techniques to identify new threats. More use of AI in the coming year will improve security and bring efficiency to most organizations.
Related: The Gains and Loss of Artificial Intelligence in Security
An AI-controlled security system could report a progression of simulated attacks on an enterprise system warning that an attack will expose a vulnerability, this weakness can be removed or closed before an attacker make use of it.
Just as AI systems help in defending, the same AI will be used for attacking purposes. It simplifies the job of an attacker by helping out in carrying out DDOS attacks.
Phishing and other social engineering attacks can also be done using artificial intelligence.
6. More Cloud Attacks
The rate at which companies are migrating their IT resources to the cloud is increasing, which has also increased the rate at which we now have more attacks on IT resources on the cloud.
Cloud vendors are spending a lot on securing their platforms. If a cloud platform is secure it will encourage more customers to buy into the platform.
This attack is not expected to end soon as it is predicted that by 2022 there will be more attacks on cloud platforms like AWS, GCP, Microsoft.
Recommended