If you are an e-commerce vendor and you have never thought of developing a cybersecurity strategy for your business now is the time to start thinking in that direction. The best e-commerce companies in the United States, the United Kingdom, and Australia consider this first before anything else.
Your website security is one thing that is absolutely non-negotiable. You can't afford to have a fast-growing e-commerce business and ignore these elements of cyber security that we shall be discussing in this article.
Most prospects today are still not convinced well enough that e-commerce websites are secure for their account information. They still believe that their information could be stolen.
We cannot blame them for thinking this way because, in recent times, we've had various data breaches that have occurred repeatedly. In 2019 alone, about 4 billion records have been exposed to data breaches.
Different e-commerce companies have put their customers' security at risk at some point or another.
What is Cybersecurity Strategy?
Cybersecurity strategy is a plan of actions designed to improve the security and resilience of your business infrastructures and services. It is a high-level top-down approach to the cybersecurity of a business that establishes a range of objectives and priorities that should be achieved in a specific timeframe.
The following steps are cybersecurity strategies any e-commerce vendor can use to make tangible positive changes on how their e-commerce platform maintains security and keep their business and customers protected.
1. Have HTTPS on Your Website
What is HTTPS?
Hypertext transfer protocol secure (HTTPS) is the secure version of HTTP, which is the primary protocol used to send data or information from a web browser and a website.
It is now becoming widely accepted among non-security experts that the ideal website should transfer or transport any message or information in the form of data through a secure protocol like HTTPS. Those that are still using the old HTTP protocol could end up seeing negative consequences, including from Google.
You would have noticed that there was a time that people only secure the payment page with HTTPS but right now they have stepped ahead in securing the whole website and sub-domains.
How do you know you are using a secure protocol? You will notice a green lock and when the cursor is placed on it, it shows "connection is secure." This little bit of text goes a long way in easing the minds of shoppers, especially those longing to see any sign of credible security before supplying their financial details.
Hosting companies now offer this service in switching you to an HTTPS server. You can purchase an SSL certificate from any vendor or from your hosting company. This process is relatively easy and they will surely put you through in setting it up.
We explained how to get SSL certificate for free in our Blogging Business Masterclass.
2. Are You on the Right Platform?
What do I mean by platform? We have different platforms today like; Wix.com, BigCommerce, Squarespace, and Shopify that provide e-commerce service.
One of the topmost priorities and concerns for these vendors is platform security. They are constantly looking for the right platform they can host their e-commerce business,
A couple of things e-commerce merchants check when selecting an e-commerce platform for their business is convenience, functionality, and security.
These vendors normally have automatic security updates for their platforms which make you to be less concern or not worry about the security of the platform and focus more on the business growth.
Some of these vendors are PCI DSS compliant, which means that your data and those of your customers are in safe hands and completely secure.
Related: 7 Questions and Answers about PCI Compliance
But that will not mean that we should not explore more security for our platform. This is because hackers are working round the clock to cause data breaches on any platform that is left loose for a second.
This is more reason why you should integrate some other third-party security solutions into your e-commerce website. We have several security solutions out there that come in the form of plugins that are very easy to integrate and implement in your platform.
3. Is Your Security Plugins Updated?
I previously mentioned that there is a need to secure your platform more through security plugins and it is equally very important that you update these plugins if you integrate them into your platform.
Inconsistency in updating these external tools can bring harm to your platform as it will open the way for attackers to hack your platform.
WordPress is a platform that has different security plugins that you can make use of for your e-commerce website. Some of these plugins are threat detectors and some keep a log of traffics, while some prevent your website from being hacked.
If you are reading this right now, it's a call to immediately update all your security plugins if you have not done so.
Related: Why WordPress is the Best Platform for Your Blog
4. Is Your C-Panel Secure?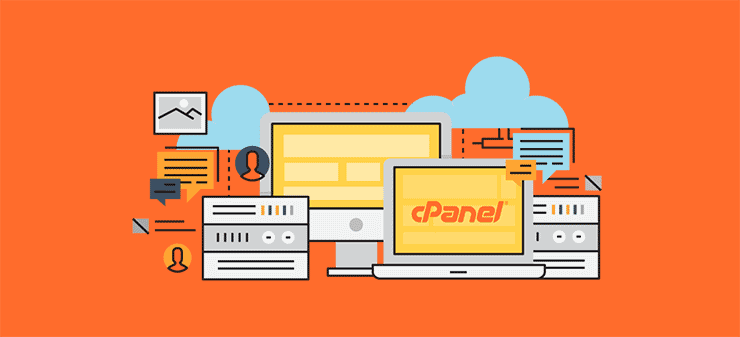 The control panel is the administration portal for your platforms. This is where you make all necessary changes and updates.
If your admin panel is not secure then the whole e-commerce platform will be compromised by an attacker. So it is very important that on a regular interval you change your admin username and password.
Make sure that your password is secure by using strong characters for your password to prevent unauthorized access.
Make sure your path or URL to the control panel is not exposed to hackers. If they have this URL, they may try to brute force into the Cpanel.
5. Is Your Files or Data Backed Up Regularly?
When you have backed up of your data it makes you calm amidst any downtime as a result of an attack.
When your site is hacked and your information compromised you can easily get back to operations in no record time if you have always backed up regularly.
It's never a fun time finding out that your site has been hacked and your information compromised.
You can install UpdraftPLUS to help you in backing up your data on a regular basis. Say, daily, weekly or even monthly, depending on how you want it.
Related: 3 Digital Marketing Trends You Cannot Ignore in 2020 and Beyond
Conclusion
Attackers keep working round the clock using sophisticated tools and techniques to bring down your business and steal your information. So, it is time for you as an e-commerce merchant to keep improving the cybersecurity of your platform by acting now and staying up to date with the cybersecurity world.