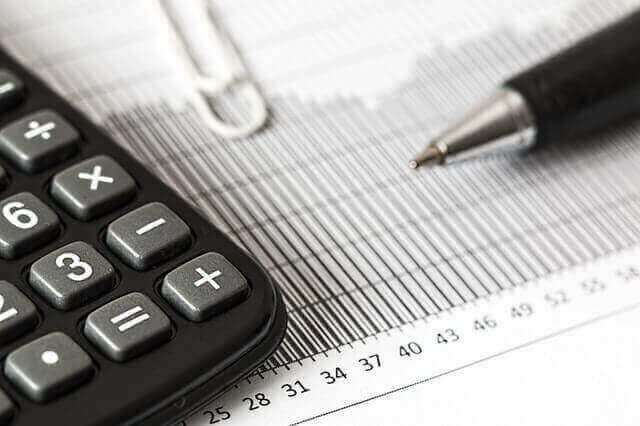 Running a small business is an extremely rewarding job. It also comes along with a lot of responsibility. As your business begins to grow, fundamental tasks such as running payroll can become almost impossible to do on your own. Running payroll manually is a time-consuming, complicated, and error-prone process.
Nonetheless, running your payroll and creating check stubs is an essential part of your business. As a business owner, you need a highly efficient system to quickly generate check stubs. This is where online check stub makers can come in handy!
A check stub maker service will provide your business with several helpful benefits from saving you time, to getting you prepared for tax season. Automating your payroll process using cloud-based accounting software and generating check stubs online will help you greatly simplify the process while still providing 100% accuracy.
What Are Check Stubs?
Check stubs, also referred to as pay stubs or payslips are written pay statements that show each employee's paycheck details for each pay period. Check stubs itemize how much you are paid and show your total earnings for the pay period, deductions from the total, and your net pay after deductions.
Who Needs Check Stubs?
Check stubs are a fundamental need for employers/employees/contractors. As an employer, you owe it to your workers to provide accurate and professional pay stubs. In most states, 41 to be exact, employers are required to provide their workers with check stubs. The Fair Labor Standards Act (FLSA) also requires that employers provide pay stubs. Ultimately, creating accurate check stubs is a responsibility all employers should uphold.
ALSO READ:
Although creating check stubs is an important business task, it doesn't need to be something you dread. Using an online check stub maker can help you simplify the payroll process and ensure your pay stubs are accurate. Here are some more benefits your business will receive when you use a check stub maker:
Professionalism
Check stubs are important documents, so employers should ensure the check stubs they are providing their employees are of professional quality and accurate. Check stub generators can help your business create qualified documents that look like they came straight out of the accountant's office. This will allow you to make a good impression both in front of your employees and behind the scenes.
Another way to use an online check stub maker can add a level of professionalism to your pay stubs is that you can customize your check stubs to fit your business's needs. You can choose from a variety of professional pay stub templates and personalize the templates with relevant information for your business such as your company logo. You will also have the ability to easily create check stubs that are catered specifically to each employee. This will all be much easier online on a computer/mobile phone than it would be on pen and paper.
Convenient Accessibility
When you generate your check stubs online, you and your employees will have convenient access to all of your payroll data. After you've created your check stubs online they will be stored securely within your account and you can download, print, or view them whenever you need.
Most online check stub makers also have mobile apps that provide you with the same features just in a more convenient format. Using a check stub app will allow you to generate pay stubs anytime, and anywhere. Both employers and employees can access their pay stubs on the go and easily view them whenever necessary.
Having a record of your check stubs online or on your mobile device is far more beneficial than having hundreds of paper copies. It is important to keep a record of your pay stubs because you may need to use them in the future for tasks such as showing your proof of income or taking out a loan. With an online check stub generator, your record-keeping will be easy, convenient, and more protected. Your pay stub history will be stored within your account and you can access this information whenever necessary. Being able to have a record of all your pay stubs online will reduce clutter and ensure that you don't lose any important information.
ALSO READ:
Makes Pay Day More Manageable
As a business owner, you probably are always working on multiple tasks at once. With that being said, you definitely don't have time to devote an entire day to run your payroll. Manually creating your payroll means that you would have to complete every employee's payroll calculations, create checks, pass them out to employees, and deal with payroll issues.
Using an online check stub maker, you can avoid all of these tasks in one go. You will be able to generate professional and accurate check stubs and distribute them to your employees within minutes. Thus, not only is generating your check stubs more efficient but actually paying your employees is too.
Generate Check Stubs with 123PayStubs in Minutes
Keeping your payroll professional and efficient is a major component of running a successful business. 123PayStubs is an easy-to-use online check stub generator that can help take your business's payroll to the next level with professional and accurate check stubs.
The first check stub you generate with 123PayStubs will be free of charge. At the lowest price in the industry, you can get your next pay stub. You can also use their simple, clean, and professional pay stub templates for free.
While creating your pay stubs, you can also take care of your IRS tax filing requirements with 123PayStubs. They support e-filing of Form 941, W-2, 1099-NEC, and 1099-MISC. Freelancers on Fiverr are making money by creating verifiable check stubs templates online for small business owners like you.
ALSO READ:
123PayStubs is a trusted pay stub generator used by employers to produce professional and tax-compliant pay stubs. Visit www.123paystubs.com to get started.