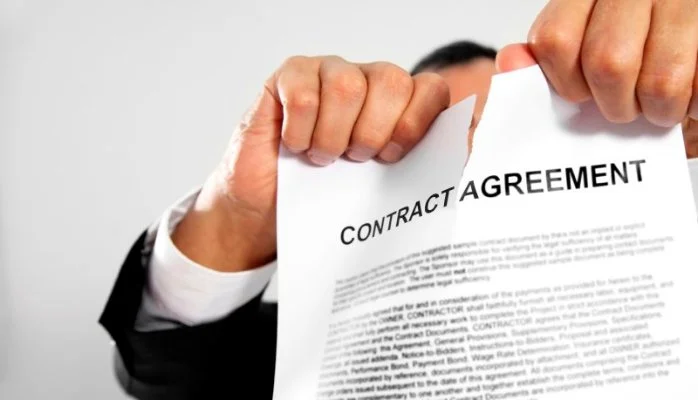 As a business owner you've most likely had to sign a contract before. So let's say you're about to hire a developer to finish your app and the deal is that he has to finish it in four months but it takes him eight, the developer is now saying he won't release the app or continue working on it.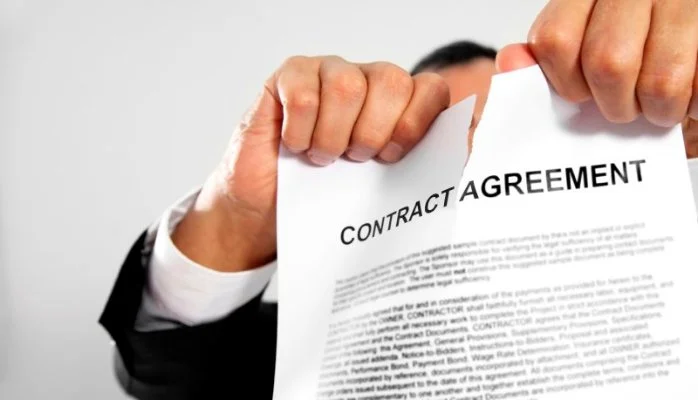 They keep saying they've got no time and are contracted to work with another client now. So you're left with no app and are most likely thousands of pounds down the drain. In that situation, there's said to be a breach of contract.
Breach of contracts are one of the most common lawsuits you get in today's courts. Knowing your rights, legal options and routes to go down can make a massive difference in the outcome.
Breaching a Contract?
So a breach of contract basically means when Mr A doesn't meet the terms of a contract set with Mr B. You should know that there are four types of contract breach.
Minor Breach
Minor breach is when you get a friend to build a website for you and even though they completed it in time but you still experience a few problems with the site. You probably can't sue your friend for their poorly built site but you'll be able to sue for monetary damages or perhaps make them fix the problems.
RELATED:
Fundamental Breach
Fundamental breach basically means the breach is really serious and allows Mr B to sue for damages and cancel the performance of the agreement.
So let's say you've signed the lease for a new property for your business but when you turn up on the day to move in you now discovered that someone else is working there! At that, it's believed that the owner of the property is in fundamental breach of the lease. You can sue and make him provide you the space like the original agreement said.
Material Breach
Material breach is when one member of the party fails to perform a duty that is set out in the contract. This is probably one of the most serious breaches.
The person who hasn't breached the contract can seek damages. So let's say a client didn't pay a contractor after the work was finished. The contractor was meant to collect his payment after the job was completed and the client didn't follow through, it's considered in business law as a material breach.
Anticipatory Breach
Anticipatory breach is a type of breach of contract in business law where one person can actually say the contract is going to be broken before it's actually breached.
If it happens that the terms of the contract became clearer to one party that it's unreasonable or they won't be able to complete their part of the contract within the specific time frame, he or she, based on the realities on ground then goes ahead to breach it.
Here's a typical example. If you hire someone to build a website and the deadline is October but as at the start of October the site is nowhere near completion, you can sue and get monetary damage because there's no way they can get the job finished in time.
How Do You Prove a Breach of Contract?
It doesn't matter what type of breach has happened, you have to be able to one: verify that the contract existed, two, verify the contract was broken and finally prove you had losses because of it.
Talking to a company that knows the ins and outs of contract breaches will definitely benefit you!  When next you are in a situation that proves the contract you had was breached, try a company like Goodwin Law