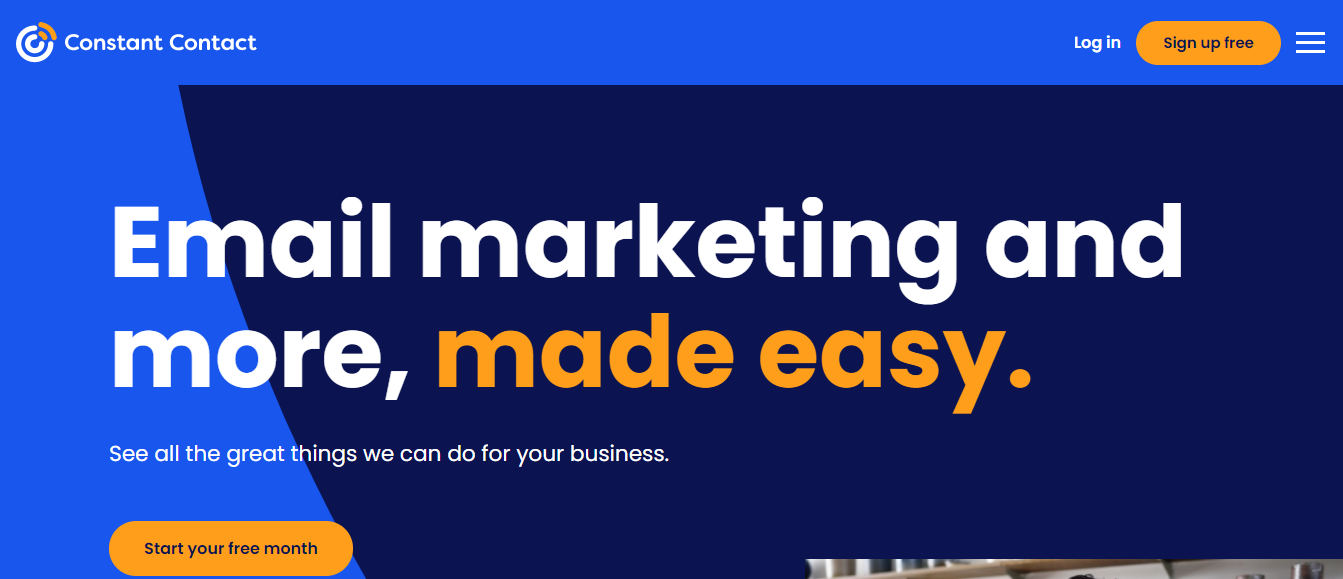 When it comes to selecting the right email automation software, Constant Contact is one of the most preferred. Today's Constant Contact review will show you all you need to know about this email service provider.
This Constant Contact review will teach you:
Outstanding Facts About Constant Contact You May Need to Know
There are basically 5 unique things you probably didn't know you could do with Constant Contact. Some of the things you can achieve with Constant Contact that is unavailable in most email service providers are:
Having said some of the key features that make this autoresponder outstanding, let's look at some interesting facts about Constant Contact you may need to need to know.
Constant Contact is one of the most popular US-based autoresponders in the world. With headquarters in Waltham, Massachusetts and additional offices in Loveland, Colorado; and New York, New York. The company was founded in 1995 and was later sold to Endurance International in 2015.
With a customer base of over 600,000 Constant Contact is believed to be one of the largest email marketing software providers in the world.
Is Constant Contact web-based or locally installed? Constant Contact is 100% cloud-based. You don't need to download anything or install a plugin to get it running. Just visit Constant Contact and sign up.
ALSO READ:
Why is Choosing a Reliable Email Service Provider a Hard Task?
Choosing a reliable email service provider can be very tasking especially when you have countless lists of autoresponders to pick from. You will need to look at their compatibility with mobile devices, the ease with which they can track results in real-time, different automation mechanisms and templates they offer.
Oftentimes, you will also need to look at how effective their email service support system is. Terrible customer reviews are an indication that they are doing something wrong. These complaints could be a result of poor user experience (UX) or steady inflation in pricing.
There are loads of challenges you are likely going to face when selecting the best email service provider for your small business. One of such problems you might encounter when choosing a reliable autoresponder for your small business (restaurant, real estate, blogging, etc) is a geographical limitation where your country of residence is not allowed to use it.
If your desire is to grow your business using the power of email marketing with zero limitations, you might need to give Constant Contact a shot. Let's look at unbiased reviews of Constant Contact.
ALSO READ:
Constant Contact Reviews 2022 (Details, Pricing and Features)
With 1,235 employees capacity, Constant Contact is helping small business owners like you to automate their marketing emails, personalize emails and build a good relationships with their customers.
In this Constant Contact review, we shall look at some key features, details and pricing of Constant Contact.
Here are some amazing features of Constant Contact that make it a unique email marketing software:
Constant Contact Plans and Pricing
Constant Contact offers two email marketing plans: Email and Email Plus.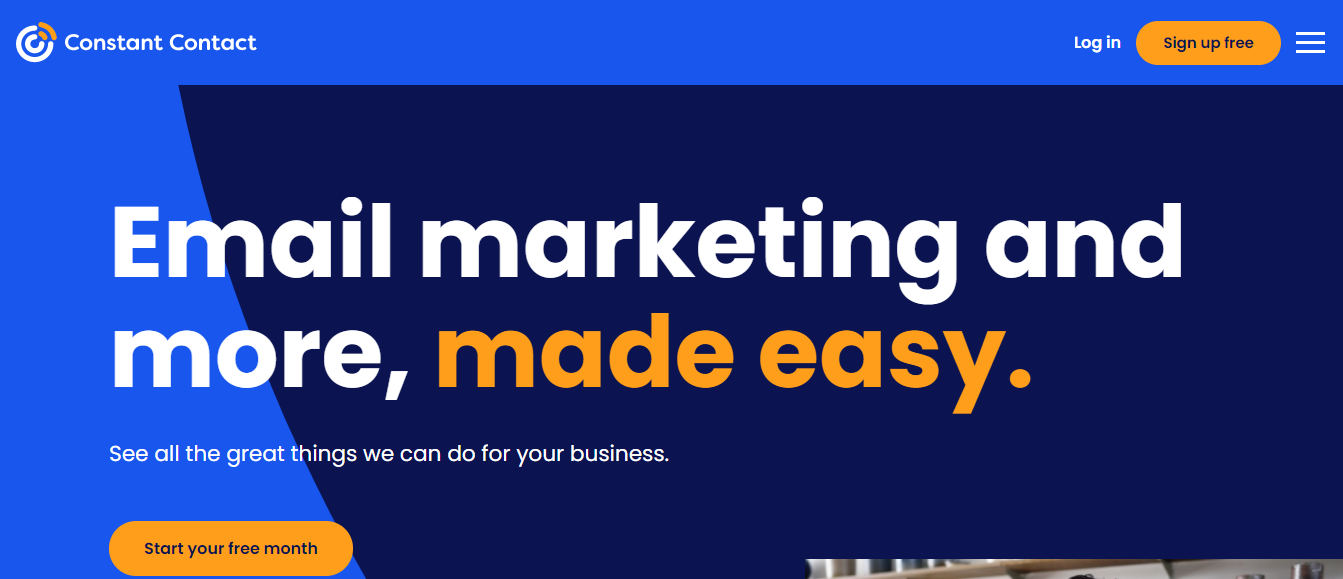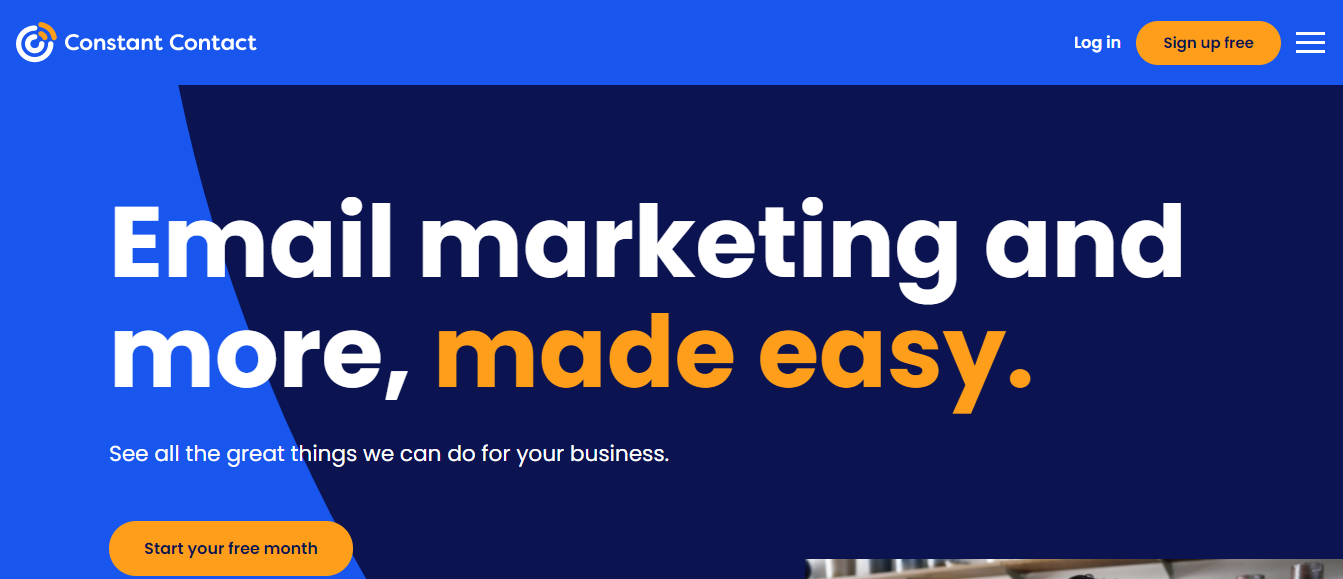 Email Plan
Here's a breakdown of the Constant Contact Email Marketing Plan.
0 – 500 subscribers – $20/month
501 – 2500 subscribers – $45/month
2501- 5000 subscribers – $65/month
5001 – 10,000 subscribers – $95/month
35001 – 50000 subscribers – $335/month
You qualify for a 15% discount when you prepay 6 months ahead for your email marketing service.
Email Plus Plan
If you want better results with automated emails and other powerful features, the email plus package of Constant Contact will be a good place to start with.
0 – 500 subscribers – $45/month
501 – 2500 subscribers – $70/month
2501 – 5000 subscribers – $95/month
5001 – 10000 subscribers – $125/month
35001 – 50000 subscribers – $335/month
Note: The interesting thing about Constant Contact pricing is that when you buy now, you get your first month for $0.
ALSO READ:
Benefits of Using Constant Contact Email Marketing Software in Growing Your Small Business
Have you been considering using Constant Contact email marketing software as your preferred marketing tool in growing your small business? We have got you covered with some interesting benefits you stand to gain.

Here are the benefits of email marketing for small businesses
Constant Contact Alternatives
Constant Contact is not the only email service provider in 2021. There are tons of Constant Contact alternatives you might like to use. Check out Bluehost alternatives.
Here's a comprehensive list of alternatives to Constant Contact you may like to use.