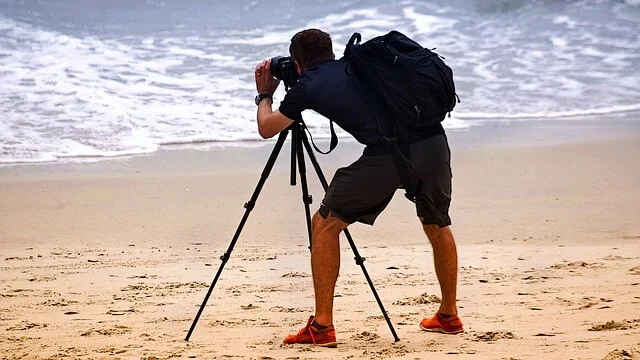 Business videos are very often one of the first things that people will see of your brand, and it is vital that they make a good first impression and stand out.
However in many cases both the quality of business videos and their effectiveness are stymied by mistakes that are made when recording them.
Some of the most common mistakes that you should make it a point to try to avoid when recording business videos are:
Business Video Mistakes #1: Choosing the Wrong Location to Record the Video
All too often the wrong location is selected for the video, and makes the recording that much more difficult.
Some of the common issues with 'wrong' locations are insufficient or bad types of lighting, lots of really loud background noise, crowded areas with lots of people, or cluttered surroundings.
The best way to avoid this is to simply scout the locations you want to record in more carefully, and pay close attention to anything that could impact the business video.
As a rule you will want as much control over the location as possible, so that you can fix any issues that may be present. You might want to peruse these well-crafted business videos as a reference.
Business Video Mistakes #2: Not Keeping the Video Camera Steady and Stable
It is essential that you keep the video camera steady and stable when you record any business video so that the video footage looks smooth, crisp, and professional.
If the camera shakes or even moves too rapidly when panning, it will cause the video quality to look much worse.
The best option is to use a tripod stand when recording, ideally with the right type of head so that you can pan the camera gradually.
Admittedly there are other setups that may work better for certain types of videos, such as handheld gimbal stabilizers if you need to record while moving quickly.
Business Video Mistakes #3: Insufficient Planning and Preparation
Before you record a single frame of video footage, you should have fully mapped out your video as well as planned and prepared for its production. That includes defining its goal, writing the script, managing the logistics, and coming up with a budget.
Insufficient planning and preparation is the downfall of many business videos, and can cause numerous issues in turn.
All too often videos that aren't properly planned end up running over-budget and facing various other production issues that ultimately affect how the video turns out.
Conclusion
If you can avoid all of the business video mistakes listed above, you will be able to record far better marketable videos that will look more polished and professional overall. Keep in mind that the post-production and editing stage is important as well however, and for example you could use Movavi Video Editor for Mac for that.
The good news is that none of the business video mistakes described are really that hard to avoid – and being aware of them is a good start.
In time you will want to come up with a workflow that ensures that you're able to sidestep the mistakes listed above, as well as any others you encounter along the way.