What lies have you been told about co-working spaces? What are misconceptions around co-working spaces? And what are the myths related to co-working spaces that have either hindered you from using one or building one?
Well, if you ever discussed with a friend about reaching out to one in your locality from where you can work from, chances are they must have told you so many lies about co-working spaces.
This post is not to prove them right or wrong but after reading it, you will surely get to see authentic co-working myths for yourself. In fact, we are going to be debunking the top 10 co-working myths hindering entrepreneurs from fully maximizing it.
Our goal is to help you know why some of these co-working myths tend to be so popular and what you can do to stop believing them. When that is achieved, you would have learned how to work remotely and still achieve mind-blowing results.
In the era of post-COVID-19, the use of co-working spaces are going to be the future of work as many companies move to downside their employees and save cost.
Myths About Co-Working Spaces
Co-Working Space Myths 1: Just Another Name for a Shared Office
A co-working space is more than just desk space and office amenities on hire. Co-working offices, unlike traditional offices, are designed for flexibility and choice. Large and small organisations are drawn to these spaces for a culture that espouses a diverse community open to sharing, discussion, and collaboration.
Co-Working Space Myths 2: Only Suitable for Startups and Freelancers
Both early-stage and mature corporations are flocking to co-working spaces to house their distributed teams or incubation projects, to attract top talent or simply to drive the productivity of those who demand more independence and flexibility at work. In fact, SMEs and large companies are set to occupy the largest chunk of co-working space in India.
Co-Working Space Myths 3: Only for Small Teams
In the last few years, companies like IBM and Microsoft have moved hundreds of employees to coworking spaces. Hassle-free infrastructure, proximity to startup innovation, and the ease of scaling up or down as needed make co-working attractive for large teams.
Take, for instance, this business centre in Delhi that offers private offices, managerial cabins, open workstations, meeting rooms, and flexible seating options catering to more than just small teams and lean operations.
Co-Working Space Myths 4: Only for the Big Cities
Technology has enabled companies to set up satellite offices and employ distributed teams in smaller, upcoming urban centres. With investment and mentorship reaching out beyond the cosmopolitan hubs and elite educational institutions, entrepreneurship is thriving in smaller cities as well – perfect conditions for co-working spaces to thrive.
Co-Working Space Myths 5: Only for Millenials
Contrary to the perception that co-working caters to the needs of the early-career or fresh-out-of-school workforce, more experienced professionals are also taking to co-working as an exciting way of breaking the monotony of old work habits, collaborating with people from different spheres and finding novel approaches to old problems.
Co-Working Space Myths 6: Distracting and Unproductive
Co-working doesn't mean networking all day long. With more freedom on how to plan work, lesser workplace politics, and more diversity in the workplace, employees report being less stressed and more productive at work. For many, travel times are drastically reduced because they can work closer to home.
Co-Working Space Myths 7: Expensive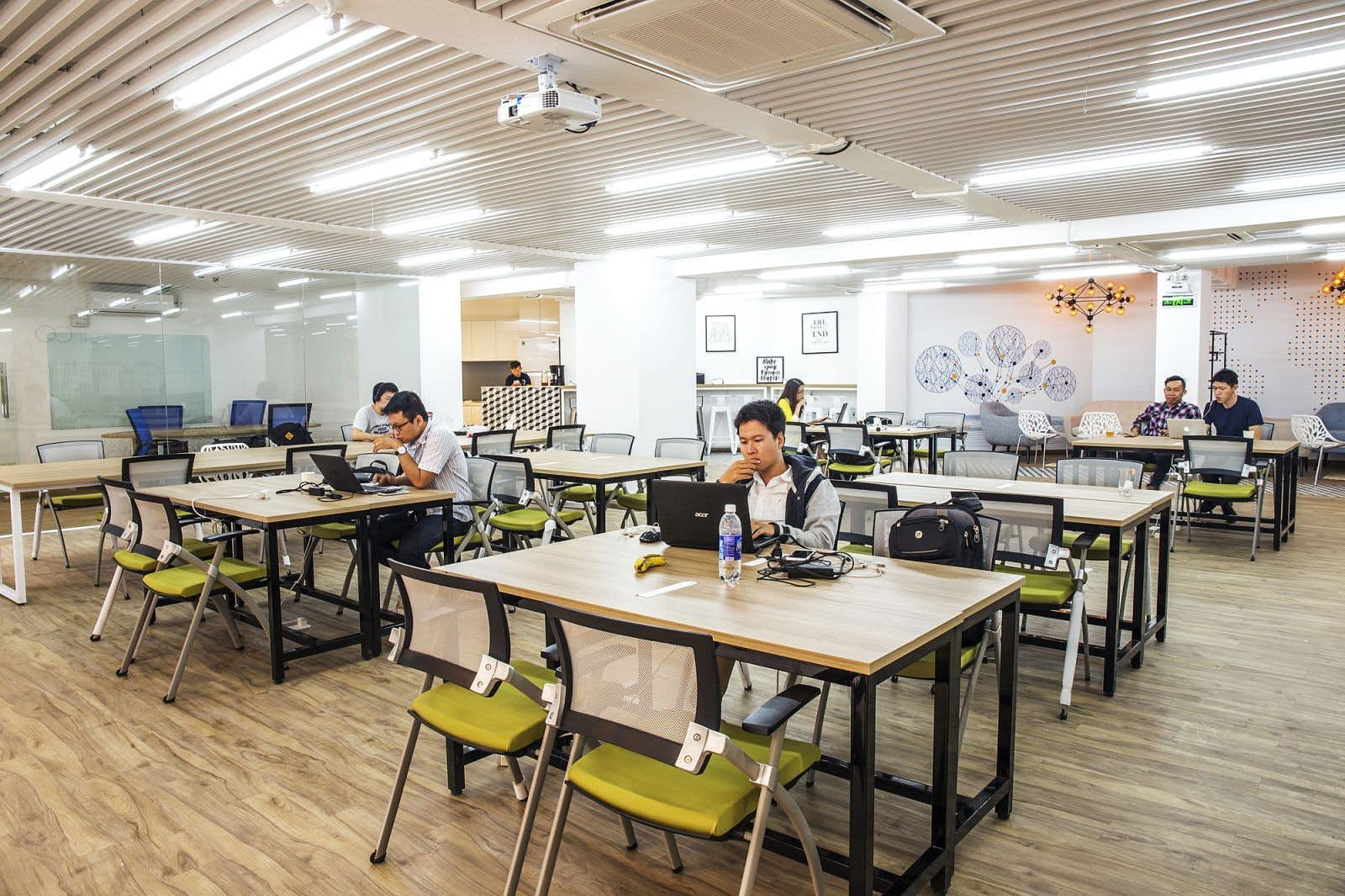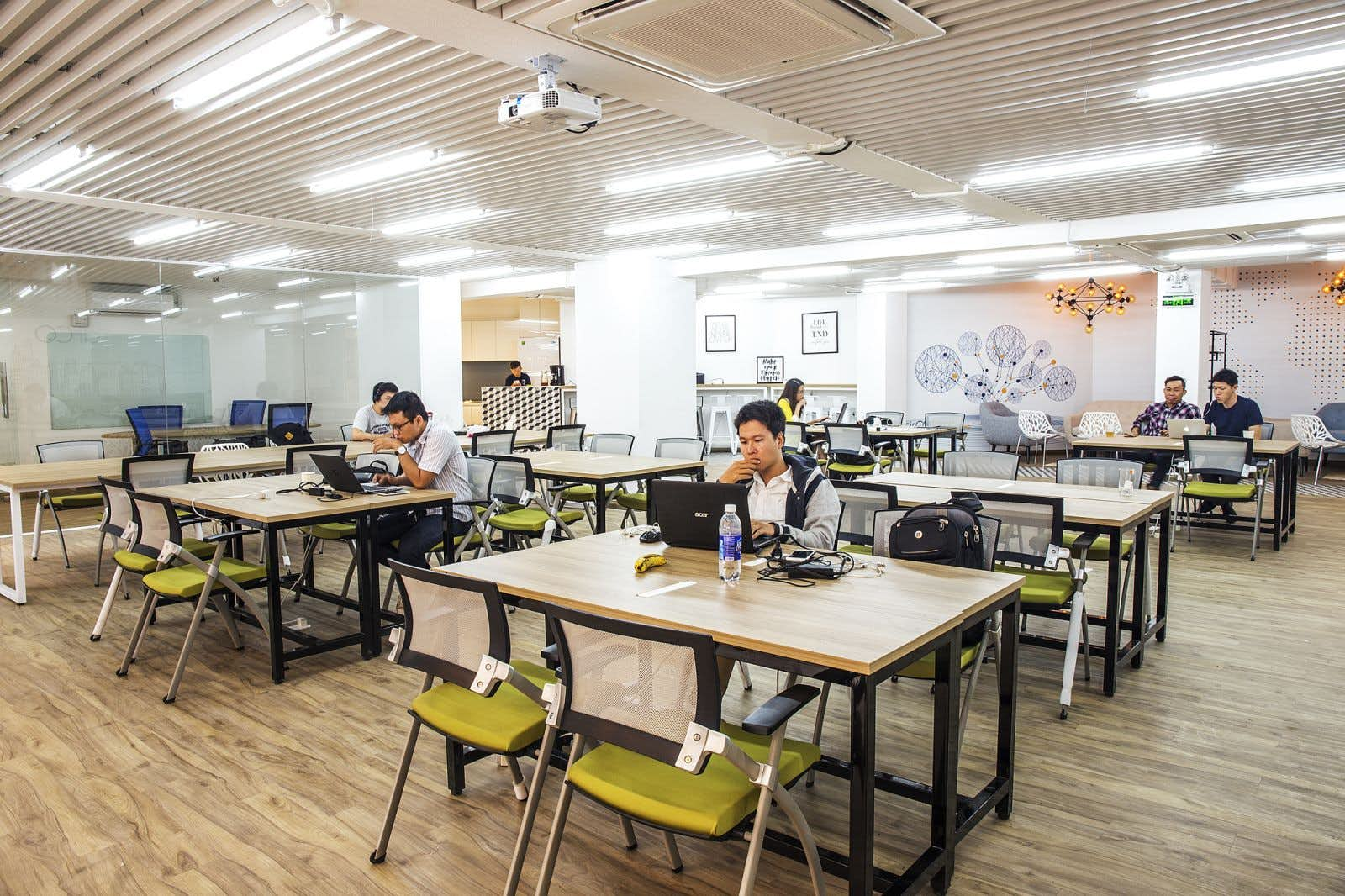 In general, co-working has shown to reduce operating costs by taking away the expense of leasing space, setting up utilities, and hiring housekeeping staff. Also, co-working spaces provide many options – meeting rooms, training facilities, hot-desking areas, conference halls – and space may be hired only for the purpose and time that it is required for.
Co-Working Space Myths 8: Only for 'Office' Type Work
If you don't work on a laptop or spend most of your workday in meeting rooms – if you make art or produce goods, for instance – there are co-working spaces that allow for plugging in tools, setting up drafting boards or photography studios. The co-working industry is still maturing and if you want a space to suit your specific needs, many coworking spaces will be open to working with you to design it.
Co-Working Space Myths 9: One is Same as the Other
While they are alike in the basic office amenities that they offer, co-working spaces are not all the same. Some may be designed in chic modern decor, others may be fit out in old world classic styles.
Some may focus on events for entrepreneurs, others may cater more to the design community. Some may be located in the city centre, others in the suburbs. From gym facilities and gaming zones, legal and accounting to creche services, each will be different and you can pick one that best suits your needs.
Co-Working Space Myths 10: A Fad that Will Pass
Globally, coworking is not a new trend anymore. With investors optimistic about the coworking space in India, new spaces with differentiated offerings are on the rise.
Businesses from SMEs and large corporates make it easier for the coworking industry to run profitable, sustainable operations. The fact that even traditional, owned offices are rethinking their spaces to bring in some of the co-working cultures is an indication that coworking is here to stay.