How do you host a memorable event? What are the checklists for organizing a memorable event in the face of a pandemic?
Near the beginning of 2020, Covid-19 started rapidly spreading worldwide. Spending more time at home became the new norm. Since then, brilliant minds have come together to develop vaccines. As the supply of vaccines continues to rise, more and more people are getting vaccinated.
People are ready to overcome feelings of isolation and start socializing again. It's an opportunity to organize a memorable event and help your attendees feel connected.
Here are five steps to organize a perfect event that your attendees will remember.
1. Discuss safety protocols with your team
Start a conversation with your team about any safety measures that you'll put in place. Remember that these are meant to protect your staff and attendees. Here are some questions to ask:
Do you need to limit the number of attendees to meet social distancing requirements?
Are masks required?
How will you encourage handwashing?
Details are the antidote to vagueness. Safety matters, so get specific and consider different viewpoints. Then create an action plan that answers these questions. Your action plan will make sure members of your team are on the same page.
ALSO READ:
2. Set up an event registration system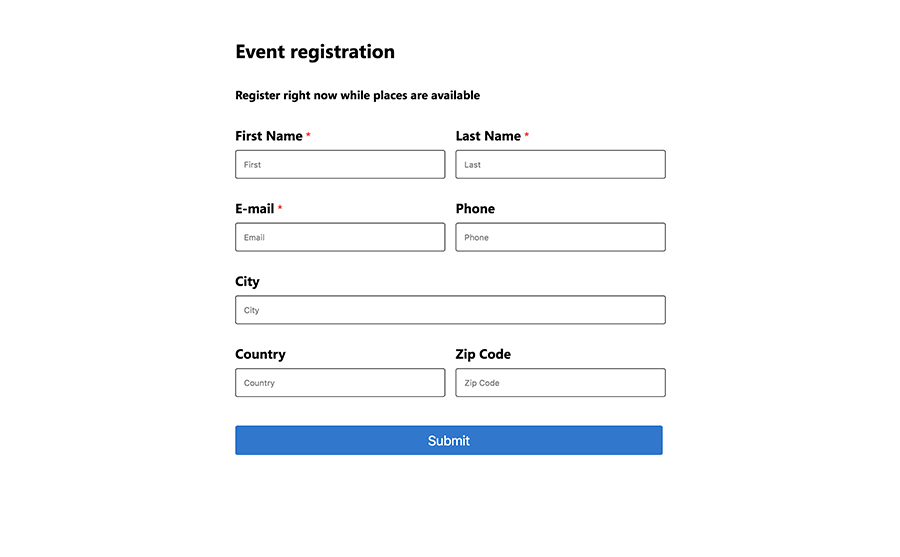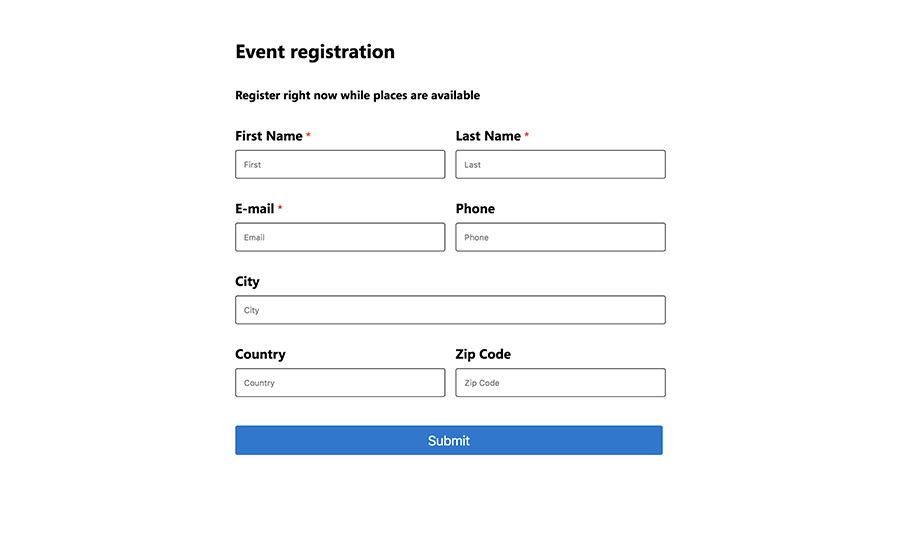 Think about the last time you organized an event where there were paper registrations.
What do you remember the most?
If you recall the hassle of paper registrations, then you aren't alone. Shuffling papers around and chasing down attendees for checks is a headache. There is a better way.
Imagine making it easier for your attendees to register for your event online. Here is what that could look like:
Set up a compelling event page describing why someone should register.
Collect attendee details through a custom registration form.
Securely accept credit card payments.
Add registrants to an attendee registration report.
Automatically send attendees a confirmation email.
The best part is the system works for you around the clock, even while you are asleep. Using an event registration tool is a win-win for your team and your attendees. You avoid frustration from paper registrations, save time, and delight your attendees with an easy to use process for registering.
3. Set expectations if you want a memorable event
Setting expectations accomplishes two things. First, you help your attendees prepare for the event. Second, you remind them what to expect at the event.
A great way to take care of this task is to use a custom registration email. The email will, of course, include basic information about your event. For instance:
Date and time
Event location
The confirmation email from an event registration tool can also be used to remind attendees that safety is a priority. You should discuss the specific measures that your team has agreed on. Also, share details to help your attendees prepare for the event. Here are some ideas for different types of events:
Planning a conference → Include an agenda.
Teaching a workshop → Let attendees know the supplies that your team will provide.
Hosting a church service → Provide directions on where to park and how to check-in on arrival.
ALSO READ:
4. Leverage what psychologists call the "peak-end" rule
The peak-end rule describes how we remember our experiences based on two factors. The first factor is how we felt during the most memorable (peak) part of an experience. The second is the end of an experience.
In Barry Schwartz's book The Paradox of Choice, he discusses how this mental shortcut is used:
'This "peak-end" rule of Kahneman is what we use to summarize the experience, and then we rely on the summary later to remind ourselves of how the experience felt.'
So how do you use the peak-end rule to your advantage?
Identify 2 to 3 specific ways that you can engage your attendees throughout your event.
Close your event on a high point.
For instance, if you were hosting a conference, you could set aside some time for a question-and-answer session. Q&A opens the floor to have conversations and learn from each other.
Or, if you were teaching a workshop, you could form small breakout groups and ask your attendees to tackle a specific problem. Then have each group share their findings. Attendees will get more out of your workshop because they've had a chance to participate.
5. Ask for feedback from attendees if you want a memorable event
Feedback is the fuel that helps you drive forward and get better at your craft. It's meant to help you find out what's working so you can do more of it.
Dr. BJ Fogg, a professor at Stanford University, recommends asking the following question after teaching something:
"What surprised you?"
An event registration system can also allow you to email attendees that registered for a specific event. After your event, you can ask the question above in an email to reveal interesting insights that can help you improve.
Approach the feedback with the eyes of a scientist. Don't dwell on what attendees didn't like.
Instead, focus on identifying patterns and commonalities. Consistently gathering feedback is a virtuous cycle for making your events better.
ALSO READ:
Five steps for hosting a memorable event during the coronavirus pandemic are:
Discuss safety protocols with your team
Set up an event registration system
Set expectations for your event
Leverage what psychologists call the "peak-end" rule
Ask for feedback from attendees
Following the checklist above is a way to jump-start your events.
"It is common to misconceive how checklists function in complex lines of work. They are not comprehensive how-to guides, whether for building a skyscraper or getting a plan out of trouble," Dr. Atul Gawande, author of The Checklist Manifesto, writes. "They are quick and simple tools aimed to buttress the skills of expert professionals."
Would you like to take your events from good to great? Check out Event Espresso's event registration guide. In the ultimate guide, you'll learn the four parts of an easy-to-use event registration plugin for WordPress.