What are the things you should know as a driver about car accident liability in Colorado?
How does car accident liability work in Colorado?
No matter how careful we, as drivers, are behind the wheel, car accidents aren't always preventable. Remaining alert and driving defensively can absolutely help, but it's nearly impossible to anticipate the choices other drivers make on the road. Stay as vigilant as possible, but also keep in mind how crucial it is to have a strong understanding of car accident liability.
According to the Colorado Department of Transportation (CDOT), between 2015 and 2019, the number of car accidents in the state ranged between 119,000 and 122,500. That number dropped down to 88,874 in 2020, though people were staying home far more that year than in previous.
Between the span of 2010 and 2021, the leading type of crash—or first harmful event—was front-to-rear. At over 435,000 accidents, front-to-rear crashes were almost double in number than the next highest type, front-to-side.
With so many factors in play, car accident liability can be a tricky thing. When another driver is at fault for an accident you're involved in, you should receive the help and compensation you deserve, which is why it's so important to fully understand the laws and what they mean for you as a driver. Keep reading to find out what you should know about car accident liability in Colorado.
What are some examples of fault?
The fast-paced environment that's so prevalent today can lead to many forms of careless driving. Speeding, tailgating, and running red lights are some of the most common examples, as many drivers tend to be in a rush to get to where they're going. This is a smart way to get rid of stress when embarking on a business trip.
Becoming more patient behind the wheel is something that most people could practice a little more often. Try leaving your house five or ten minutes earlier than normal. Alleviating some of the anxiety you may feel to get to your destination on time isn't just good for your nervous system, but it can largely reduce impatient and aggressive driving.
In this era of smartphones, distracted driving also plays a huge role. Whether it's sending a quick text, or feeling the need to read or respond to an email, these small tasks that can almost certainly wait until the vehicle is stopped somehow have a way of reeling many people back in. Glancing down even for just a moment can be one split-second that changes your entire day, year, or life.
ALSO READ:
The idea that we can multitask while driving leads simply isn't true, and it has the capability of causing a lot of problems on the road. If you feel that something just can't wait until you arrive at your destination, consider pulling over into a parking lot to finish what you need to do. You might even put your phone on 'do not disturb' any time you get in the car—this is a great way to alleviate some of the temptations that might show up if a message or email comes through.
Driving while impaired by drugs or alcohol is another example of fault. In Colorado, the legal blood alcohol content (BAC) limit is .08% when driving. However, a good rule of thumb is simply to not drive at all after drinking any amount of alcohol. In many cases, drivers underestimate their level of impairment and confidently get behind the wheel when they shouldn't.
CDOT suggests purchasing a breathalyzer so you'll know without a doubt that your BAC is 0% before driving. If you're out drinking, be sure to have a completely sober friend with you or someone who plans to pick you up. Getting your ride figured out ahead of time makes the rest of the night much less stressful.
If you don't have anyone with you who isn't drinking, or no one is able to pick you up, finding a sober ride elsewhere is usually relatively simple. Smartphones make it possible to easily connect with a Lyft or Uber driver who is typically just minutes away. You can get the best car-hailing app from your Google Play Store or AppStore. For those without smartphones, calling a taxi is always an option. Doing this can even help you to reduce your carbon footprint.
What it means for Colorado to be an 'at-fault' state
Understanding the difference between no-fault vs. at-fault insurance is imperative if you find yourself in a car accident. No-fault insurance means that, regardless of who's at fault in an accident, each insurance company will compensate its own policyholder for the cost of minor injuries.
According to the Insurance Information Institute, the no-fault system is put in place to help reduce the cost of auto insurance in the United States by taking small claims out of the courts. In some cases, drivers in no-fault states can sue for severe injuries.
Most of the United States uses the at-fault system. While Colorado is an at-fault state now, it was no-fault until 2003.
An at-fault system means that the driver who caused the accident is responsible for any damages to the other parties involved.
Under Colorado's current law, if a driver is injured in an accident, they have two basic options. First, the driver can file a claim with their own insurance company to see if they'll cover the cost of damages. Second, they can file a claim with the at-fault driver's insurance company. If that insurance company won't pay the claim, the driver can file a lawsuit.
In Colorado, if the at-fault driver doesn't have auto insurance or if it won't cover all your expenses, you may be able to file a claim through your own coverage.
ALSO READ:
What is 'no-doubt' car accident liability in Colorado?
No-doubt liability is as straightforward as that—it simply means there's no doubt of who's fault the accident is.
Rear-end collisions are some of the most common scenarios for when this might be the case. The law explains that drivers are supposed to leave an adequate amount of space between them and the vehicle in front of them so that they have time to stop safely. If a driver fails to leave sufficient distance between vehicles, it's likely that they'll be at fault for an accident.
Distracted driving tends to come into play in these situations. In many cases, rear-end collisions are caused by drivers looking at their phone screens or attempting to multitask within their vehicles.
According to CDOT, in 2019, 15,143 crashes in Colorado involved a distracted driver. Of those crashes, there were 4,361 injuries and 39 deaths.
In 2018 alone, 400,000 people across the United States were injured due to distracted driving, and there were 2,841 fatalities.
Left-turn accidents are also typically no-doubt liability situations. In most cases, when a car turns left in front of another vehicle coming straight toward them, the car turning left is usually at fault. However, if the oncoming driver is speeding, runs a red light, or drives through a stop sign, they could be held responsible for damages.
Understanding Colorado's Modified Comparative Fault System
The modified comparative fault system comes into play when both parties involved in the accident are deemed responsible. Each party's level of the fault will be given a percentage, and their amount of financial recovery will be reduced by that percentage.
So, for instance, if one party is assigned 30% responsibility for the accident, their financial recovery would be reduced by that much from the total. The other party's financial recovery would be reduced by 70%. However, with that said, in Colorado, one party may not receive compensation for damages if their fault in the accident is greater than that of the other party. This simply means, whoever is least at fault, will receive a financial recovery, and whoever is most at fault will receive nothing.
What to do if you get in a car accident in Colorado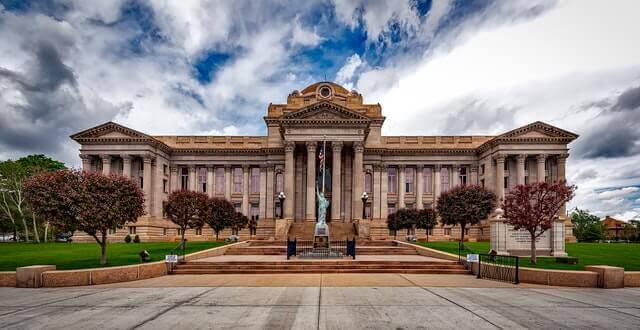 First and foremost, it's crucial to get the medical help you need if you're injured. In many cases, the flood of adrenaline during an accident can mask pain. Whiplash and internal injuries may not show up right away.
Whether or not you feel like you've been hurt, it's always a good idea to seek medical attention. This becomes easier if you know how to choose a reliable medical billing service provider.
Be sure that you fully understand the laws that come into play regarding car accident liability in Colorado so that you know what choices to make in terms of getting legal help.
Receiving the maximum amount of compensation when you've been in a car accident is so important for your well-being. High medical bills, lost wages, auto damage, and pain and suffering are very real issues that people often face after an accident.
After receiving medical help and ensuring your safety, reach out to experienced car accident attorneys for support. Denver car accident lawyers at The Sawaya Law Firm can closely investigate your case and determine the best course of action to help guarantee you receive the compensation you deserve. Having someone extremely knowledgeable in your corner to help fight for you is so important when you're faced with the reality of a car crash.
ALSO READ:
Remain focused and aware of your surroundings each time you get behind the wheel. If you do get in an accident, Colorado law 42-4-1606 requires you to make an "immediate" report of the car accident. The law requires you to report any accident that causes injury or property damage. It's a brilliant idea to spend some time learning about the laws that could determine liability and be sure to reach out to an experienced car accident lawyer in Colorado to support you.