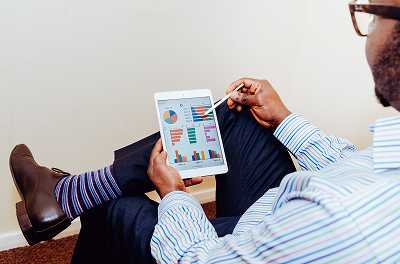 Productivity is one of the main things you should focus on when it comes to your business. Business productivity stems from focused effort and smart planning.
In today's competitive business world, it is essential that you manage more with fewer resources. This fact is one of those that will stay true for a long time coming.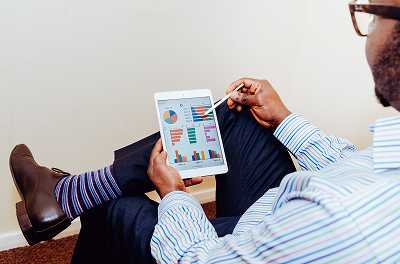 The best results for your company come from getting the most productivity out of every employee. Every experienced entrepreneur knows that every smooth running business can still be improved even more. So, don't wait for things to happen – make them happen.
#1. Make Schedules Flexible to Boost Business Productivity
A strict schedule that stays the same even when the needs of the company change diminishes your employees' morale and therefore affects their productivity.
One of the most amazing way to take care of your employees is to gift them with more flexible schedules and working hours. This will not only boost your business productivity, but also instill loyalty and make them want to do more for your business.
There is also the option of allowing some of your workers to do their job at home, after all, this infographic has proven that the rise of remote workers is catching the fancy of millennials. Numerous examples have shown that people who work at home actually get more done.
#2. Make Use of Computer Technology to Increase Business Productivity
In order to get every employee to do more work in a shorter time period, while being more productive, you need to implement computer technology into your business.
Think about all the manual processes that your business makes use of. A lot of them certainly take a lot of time because they are not automatized.
Introducing the right technology can make all these processes a lot easier and quicker to deal with.
An average company makes use of about 30 percent of their existing resources. Try boosting the use of technology up to 70 percent and it will amaze you how fast this will go in increasing your business productivity.
#3. Work With Task Management Software to Increase Business Productivity
The truth about email is that it's not the best choice for team communication and collaboration.
Did that shock you?
This is why it is a good idea to make use of task management software such as Trello. One of the main benefits of this option is that it keeps all the work progress and communication in a single place for everyone to track.
Such software is created to make teams work more efficiently, track what they have done and keep the focus on the task at hand.
#4. Take Care of Your Employees and They Will Help You Grow Your Business
Your employees are the cogs that run the machinery that is your business. You need to track absenteeism as well the productivity level of your employees at work.
By measuring this, you can see whether there is progress or not.
Taking good care of your employees needs to be your priority. Introduce programs such as ergonomic furniture, subsidized meals, office plants, and exercise programs.
#5. Encourage Communication in the Business Place
High-quality communication among your employees is one of the key factors for a productive business.
If your startup team is able to communicate their ideas and needs, they will certainly get the job done better.
One of the simple ways in which you can stimulate communication is by implementing glass white boards. They are a great way for your workers to communicate, collaborate, and present fresh ideas.
#6. Come up With a Plan and Execute it
If you want your company to succeed in its efforts, it needs to have a clearly drawn strategy. A lot of business owners actually don't have a business plan laid out.
If you truly want things to work out, it is essential that you know where you are going. Of course, the plan itself is useless if you don't execute it.
You need to share your plan with your workers, partners, advisors, and pretty much everyone who plays an important role for your business productivity.
Productivity is bound to rise if everyone understands the plan and knows their part in it.
#7. Empower Your Employees and They Will Make Your Business More Productive
Make sure that the workers that are in the front line have what they need in order to be effective. Dr Sam Chand calls them ladder holders.
By leaving customer relation problems to the employees on the floor, you are making space for managers and supervisors to focus on things of greater importance, like planning out the future of the department.
#8. Avoid too Many Meetings, It Drains Your Business Productivity
Research has shown time and time again that meetings consume too much time and that most of them do not do the company any good.
What some do in meetings, others achieve via chat or email and in that way save a staggering amount of time.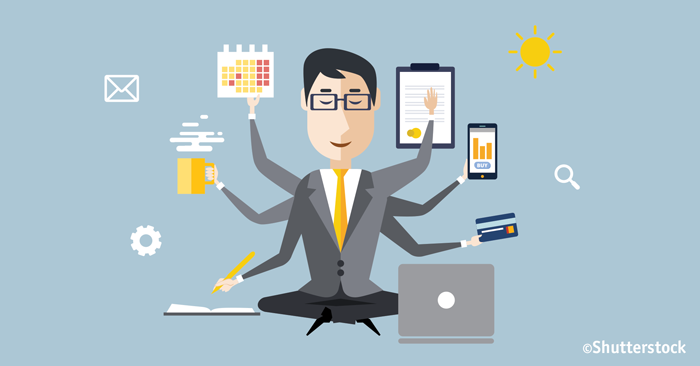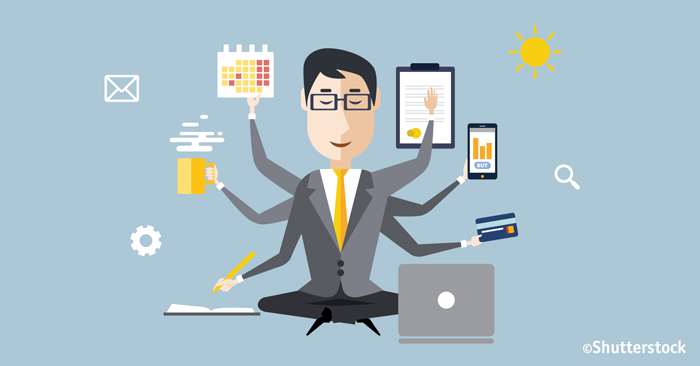 What is more, instead of sitting down for a meeting, try holding standing meetings. This is something that with positively influence a team's performance. It will make the members more awake, not territorial, more relaxed and open to collaboration. Richard Branson and many other billionaires have proven this to be a very effective strategy in boosting business productivity.
#9. Teach Your Staff to be More Productive
You should not expect your employees to behave as programmed robots and perform every task without slacking or without any loose ends. You should tell your employees to start tracking time they spend on individual tasks.
Also, since most people do not have an accurate feeling of the passage of time, they might need to install certain time-tracking apps to help them with limiting time needed for specific tasks.
#10. Personalize Your Office. What Suits Your Taste Will Increase Your Business Productivity
Lastly, lack of productivity can often stem from the fact that you just do not feel good in your office environment. But fret not because that can be easily changed.
Now, we are not all creative and do not have crazy desk accessories, but each of us is unique and so should our offices be.
If you have favorite plants at home, why not get the same ones for the office. Also, put up some photos of your loved ones, it will help you remember that all of you are in the same struggle and that the work day will pass and you will see them. That should get your gears going.
Conclusion
Productivity is one of the essential aspects of your business. Make use of the 10 tips discussed in this article in order to make sure that your workers are doing the best they can. But first, check yourself before you check others. You do not want to get caught suggesting some tactics that even you did not implement in the first place.
This is a guest post from Tony Solomon. He's a content marketing professional with several years of experience in copywriting. Currently, he works as a freelancer.