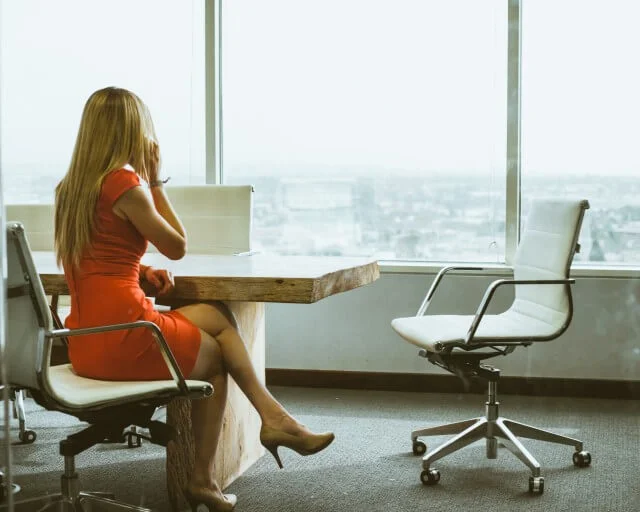 Business insurance in the United States of America has evolved over the years. The growth is so dynamic that one needs to pay attention now more than ever before. The COVID-19 pandemic has reshaped the face of the insurance market.
In France, insurance companies announced that they will collectively contribute EUR 400 million to a solidarity fund for affected businesses. 
How about America? In the United States, many insurers are of the opinion that their business interruption insurance policies don't cover (unprecedented) business interruptions caused by government measures to control a pandemic like COVID-19.
This and more led us to do a comprehensive study of the business insurance sector. We took the time to explain everything you need to know about business insurance in America.
What is Business Insurance?
Business insurance is a type of insurance that protects businesses from the financial impact of unforeseen circumstances. When a business is faced with a compensation claim, your small business insurance policy steps in to take care of the bills.
Business insurance cover can come in the form of professional indemnity insurance, public liability insurance and employers' liability insurance. Let's look at how you can calculate your business insurance policy in America.
How do you calculate business liability insurance? You can calculate your business liability insurance quotes by multiplying the rate by the size or revenues of your company. Take a look at this example. If the quote is $45 per square foot, you are to multiply $45 by the amount of occupied square footage in your office.
Let's take a look at how the different types of business insurance work. 
Types of Business Insurance and How They Work
Below are the various types of business insurance you need to know and how they work:
Public liability insurance
What is public liability insurance? This is a type of business insurance that covers the cost of claims made by clients, contractors and members of the public for incidents that occur within your business environment. These incidents could come in the form of personal injuries, death, loss of or damage to property.
ALSO READ:
Employers' liability insurance
How does employers' liability insurance work?  When an employee is involved in a workplace-related accident, the employer is expected to pay a sort of compensation to the worker. 
The cost of the claim made against the employer is covered by the employers' liability insurance. This is because the employer is the one responsible for the health and workplace safety of the employee whilst at work.
Workers' compensation insurance is compulsory in most states in the United States. The key reason why workers' compensation insurance is important is that it helps businesses avoid the real cost of their employee's medical expenses. Let's take a quick look at the next type of business insurance called, product liability.
Product liability insurance
No matter how careful you try to be in ensuring that you have the best quality control, chances are that some of your products won't come out well. If someone gets injured as a result of using your product, they can make a claim against you. Product liability insurance is there to pay compensation for these damages.
The moment you understand exactly how product liability insurance works, you will always look out for it before retailing any product. In one of our previous articles, we discussed the things importers need to know about product liability insurance in the United States.
Professional indemnity insurance
When you offer professional advice to a client and something goes wrong as a result of your negligence, your professional indemnity insurance will cover the cost of the claim. Beyond advice, it also covers you for the services you offer to clients.
Professional indemnity insurance is the same as professional liability insurance. It doesn't matter whether you offered the service for free, claims can still be made against you.
What are the industries that need professional liability insurance most? Here are some of the professions that need professional indemnity insurance the most: medical doctors, management consultants, yoga instructors, engineering contractors, IT experts, photographers, etc.
Business interruption insurance
When there's a fire outbreak, flood or collapse of a business building leading to a loss of income, your business interruption insurance steps in to protect you. By replacing your lost income in the event of a disaster, business interruption insurance helps to protect your profits and cash flow.
Business contents insurance
How does business contents insurance work? Buildings and contents insurance is the type of business insurance that protects business premises and assets against the financial impact of an accident, theft and natural disaster.
You can refer to business contents insurance as stock insurance. To ensure that all valuable items inside your business building are insured, you will need to specify them. Business contents insurance is important because it helps to protect all the equipment and items on your business premises.
Keyman insurance
Another name for keyman insurance is key person insurance. This is a type of insurance that protects a business when a key individual in the company is lost. 
How does keyman insurance work? The employer is both the beneficiary as well as the one that pays the keyman insurance policy premium. The life to be insured is that of the key employee in the company.
Some of the factors that influence the premium of key person insurance policy are: age, health, lifestyle, occupation, term and the sum assured. 
Research shows that 54% of small business owners in America don't have adequate insurance in place to protect their company against the sudden loss of a key employee. If you truly care about the future of your business, do not risk getting keyman insurance.
ALSO READ:
Credit risk insurance
When a customer becomes insolvent or fails to pay its debts, credit risk insurance steps in to take away the risk from the company. Beyond paying off this debt, a credit insurance provider in the United States can assist your company to reduce the risk of financial loss through proper credit management support.
Before engaging in any international trade transaction, it's advisable to have export credit insurance. Export credit insurance helps to protect you in case a foreign buyer fails to pay. It doesn't matter whether it is a product or service you are exporting abroad. Having a mastery of credit risk management will help you when taking your business abroad.
Having discussed the various types of business insurance, let's take a look at why it's important to have it in America.
The Major Benefits of Having Business Insurance
Below are some awesome reasons why you need business insurance in America:
Lawsuits, Claims and Settlements
No matter how helpful and valuable your products and services are, you can never be too careful. When there's a breach of contract, the aggrieved party might decide to sue your company. 
The cost of fighting a legal battle and eventual settlement will be taken care of by your business insurance policy. In 2016, Apple paid a whopping sum of $2 billion to Nokia as a form of settlement after a copyright infringement lawsuit was filed against them. 
Lawsuits, settlements and the financial implication of hiring a qualified attorney in the United States can get you out of business if you don't have business insurance coverage.
Business Insurance Can Boost Your Credibility When Pursuing a Contract
Showing your client proof of insurance can help you increase your business credibility. Clients want to be sure you have the capacity to handle financial crises before doing business with you. Business insurance takes all the risks off your shoulder and puts them on the insurer for as long as the premium is paid.
Most companies that will be needing your services might not want to continue if your business is not comprehensively insured. Aside from the employer's liability insurance coverage that is compulsory in the United States, you will need public liability and professional liability insurance to increase your company's credibility.
Most importers in the U.S. are now insisting that manufacturers in China should have product liability coverage on their products before shipping them into America. Any business owner that wouldn't want to be ignored when a profitable business contract shows up must get business insurance.
Property Damage Coverage
How do you manage risk in your business? What effort are you making to cushion the effect of equipment breakdown or property damage? There are times your business equipment can cause physical or psychological harm to your customers. In a situation like this, business insurance comes handy.
Business insurance helps to compensate you and also handles the legal proceedings. When a covered property gets damaged leading to a financial loss, you will receive an insurance solution to help continue running your business.
Business Insurance in the United States Protects Both the Employees and the Customers
In the United States and in most European countries, employers' liability insurance is mandatory for all companies that have employees. The true benefit of this type of business insurance is that it protects you from bearing the financial cost of medical bills when an employee gets injured or sick at work.
Aside from protecting your business and employees, carrying business insurance could also protect your invaluable customers. When a customer trips and falls within your business environment and gets injured, public liability insurance steps in to cover the bills.
Can I Get Business Insurance Before Registering My Business?
Yes.
Do you have to have a registered business to get liability insurance? The answer is no.
You do not need to incorporate your business before you can purchase business insurance to cover your company. This is because no insurer will demand your business registration details before you can buy a business insurance policy from them.
Oftentimes, to calculate your business insurance quote, your provider will ask for the following:  your business address, trade type, the structure of your business and actual or projected turnover.
To ensure you get the best business insurance when starting your business, assess your risks, shop around and compare rates for the best policy and stick with a reliable business insurance agent.
ALSO READ:
Is Business Insurance a Legal Requirement?
The type of business you do and the number of employees you have are the factors to consider before deciding if business insurance is compulsory for you or not.
If you have a couple of staff working in your company, you will be legally required to carry employers' liability insurance. Failure to do so may attract a sanction. And if your type of business is one that your regulatory body requires a certificate of professional liability insurance, you must have it. A typical example is malpractice insurance for nurses and doctors. It's even risky practicing without this peace of mind that comes with adequate business insurance coverage.
The exact business insurance policies required in America to legally operate your business depend on the state. Some states made disability insurance compulsory too. You may need to visit your state website to see the legal requirement for your type of business. Working with a versatile insurance agent near you or from LinkedIn can also help you.
Important and Highly Insightful Business Insurance Statistics You Need to Know
Below are some of the top business insurance statistics you need to know in America:
40% of small business owners in America have no business insurance at all, whereas 75% of American businesses are underinsured.
In a 12-month period study, a report shows that 35.2% of business owners experienced an incident that insurance ought to have covered.
The value of net premiums written by product liability insurance in the United States amounted to 2.79 trillion U.S. dollars in 2018, up from 2.69 trillion the year before. 
In 2020, the direct losses of medical malpractice insurance amounted to 5.61 billion U.S. dollars in the U.S. and Canada
Prudential Financial is the largest insurance company in the United States in terms of assets. It has assets amounting to $896.55 billion. On the other hand, Berkshire Hathaway has $817.73 billion in assets. Other runners-up are Metlife ($740.46 billion) and American International Group ($525.06 billion). (Statista, 2020)
The State Farm Group is the top insurance company for all lines of insurance. This ranking is based on countrywide premiums paid in the US and Canada. As of March 2020, State Farm had $65,627,585,590 worth of direct premiums written. Trailing closely is the Berkshire Hathaway Group came in second with $46,106,971,139 of direct premiums written. On the other hand, Progressive Group came in third with $39,222,879,284 premiums written. (National Association of Insurance Commissioners, 2020)
Ategrity Specialty Insurance Co. is the fastest-growing property and casualty insurer. This ranking is based on year-on-year growth in direct premiums written. Ategrity achieved 818.52% year-on-year growth. They are followed by Cimarron Insurance Co. (426.32%), Trisura Specialty Insurance Co. (379.62%), and Root Insurance Co. (324.04%). (S&P Global Market Intelligence, 2020)
The fastest-growing life insurer is Texas Republic Life Insurance Co. This ranking is based on growth in total and direct premiums and considerations filed. They achieved a whopping 570.22% year-on-year growth. They are followed by Independent Life Insurance Co. (442.30%), SILAC Inc. (338%), and Investors Preferred Life Insurance Co. (232.81%). (S&P Global Market Intelligence, 2020)