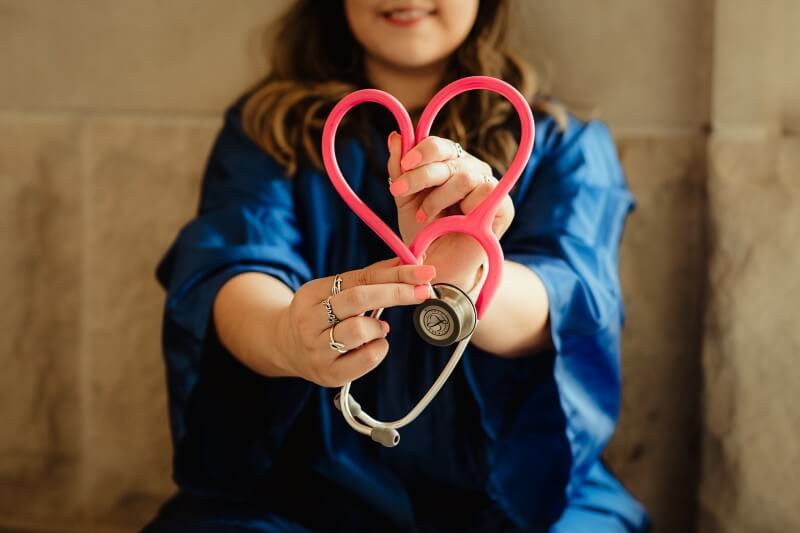 The nursing profession is one that is highly sought after in the United States. The U.S. Bureau of Labor Statistics (BLS) estimated that the employment of registered nurses is going to grow by 9% between 2020 – 2030.
Who is a nursepreneur? A nursepreneur is literally a nurse that does not have a salaried job, but instead has their own business, sells their own skills or services and makes money from doing that.
There are different nursing professions to specialize in and earn good income from. Interestingly, the United States is currently hit with a nursing job shortage. This is due to several factors; from an increased aging population to nurses desiring to leave their jobs for other professions or looking at starting their own practices.
In fact, the U.S. Bureau of Labor Statistics forecasted that retiring nurses would leave an average of 203,000 jobs every year. About 1 million nurses need to be employed in the next decade.
This gives a lot of room for business-inclined and entrepreneurial nursing professionals to get into the booming market, especially if you have this in your future goals as a nurse. Carve out a niche for themselves and earn some good money as private business owners.
There are several business ideas nurses can explore. In this article, we will be looking at 10 different business ideas you can go into as a nursepreneur in the United States.
If you are also looking for nursing business ideas in Canada, the UK, Australia, etc, this article will serve as a great guide as well.
1. Online health educator
How do you become a professional health educator? Becoming an online health instructor is one easy business you can consider going into as a certified nurse. As a health instructor, you will be looking at educating the public on health and wellness, food and nutrition, etc.
By establishing yourself as an authority in this field, you can gain the trust of your followers across social media platforms.
People can start reaching out to you for personal consultations regarding their health. You can have different services, and charge them fees depending on what their problem and what the solution is.
2. Nursing home adult care agency
The adult care agency is the fastest-growing industry in the United States. It is a booming industry that was valued at $110 billion dollars in 2012. In 2022 alone, the market size for the health care agency was capped at $277.1 billion dollars in the United States.
The nursing adult care agency business is still expected to have an annual growth rate of 7.88% between 2021 and 2029.
As life expectancy in developed countries like the U.S. is increasing, the probability of having to deal with adults with old people's sickness is also on the rise. The report has it that older people aged 65 and above tend to spend some part of their life in-home care.
This shows you the endless opportunities for making money in this industry. As a health practitioner, you can consider building a business around this adult care agency.
3. Private nursing practice
You can choose to go into private practice, rendering a particular service to specific patients. For example, you can choose to have a practice for women trying to conceive (TTC), nursing pregnant women to deliver, or a nursing center for kids. Running a specialized medical practice can be very lucrative.
Also Read:
Influencer marketing is simply a business/marketing method that uses social media as an amplifier to review, endorse, and critique products for and by different brands and companies.
As someone who is an authority in a particular field and has also built a large following on social media, your takes or views on these products go a long way in boosting sales of these products.
As a nurse, you can go into reviewing medical products, tools, hospitals, personal brands in the medical field, etc. You can make a ton of money doing this, as you get popular and your follower base increases, these brands and businesses will begin to look for you to influence their products and services to your followers.
There are many ways to make money from influencer marketing. You don't have to do it for the fun of it but building a structured business around it will help you to stand out and milk this market endlessly.
5. Nursing consultant/freelance nursing
You can offer nursing consultancy services in your agency. This is where you offer nursing and health care advice. Some roles of the nursing consultant would include; body care, eye care, children's care, mental health care and diet/nutrition.
You can do this via social media. You can also achieve it by establishing your own private practice, freelancing basis, etc, and earning a decent living.
6. Health awareness blogger
Make money from your knowledge by writing and publishing content on the knowledge you have of nursing. You can pick any niche, from child health care, nursing mothers, pregnant mothers, physical wellness, etc. You can even have a mental health awareness blog.
Build this as a full-time business, and drive traffic to your blog on a daily basis. There are several ways to monetize your blog – you can do that through Google Adsense, sponsored ads, affiliate marketing, etc.
7. Health writer/publisher
The health and wellness writing business is something you can also explore as a nurse. It is one of the best side-income business ideas for nurses out there. You can do this by writing and publishing health books, journals, and newspaper publications and making money from the sales of your books.
If you have your books published in any of the best print-on-demand publishing platforms, you can be making passive income.
8. Public speaking
As a public speaker, you get invited to events to speak. The event could be a health awareness event or a business event. You will get paid just by virtue of sharing your health knowledge.
You can make a good business out of this by having service charges. This will be possible if you have different price tags for different kinds of events.
9. Family nurse business
There are well-to-do families that prefer to employ the services of a home or family doctor, and family nurse, rather than going to the hospital. You can make a good income from this by working with high-profile families and getting referrals as a home nurse.
Also Read:
10. Health and wellness coach
You can also become a health and wellness coach. Many nurses are exploring different business ideas to boost their income. Health and wellness coaching is definitely one of them.
There are several niches of health and wellness you can explore as a nursepreneur. One very good one you can go into is nutrition and dietetics.
Helping people to grow better eating habits can help them avoid certain sicknesses. The world at this time is more aware of their health, their eating habits and finding ways to improve. You can also choose to become a fitness coach. Check out our previous article on how to start a fitness business.
Conclusion on the best business ideas for nurses
As a nurse, you can go into entrepreneurship and become rich and affluent. There are so many nursing business opportunities to explore. Hopefully, this article guides you on some medical businesses you can go into and make money from.