Who says that you have to have millions of dollars in ad spent before you can make a decent income on the internet?
If you are a small business owner and you've ever tried selling a product or service online but people hardly buy from you then there's something wrong somewhere.
Being on a shoe-string budget doesn't mean you can't make sales as a small business owner. You can key into the growing market and also make some cool sales like a pro if you understand how to implement these hot online marketing ideas we shall be discussing today.
Here's what we mean… You don't have to spend lots of money paying for expensive software, hosting a webinar nobody will attend, paying for ads, hiring expensive graphics designers or an expensive copywriter to write your sales letters for you.
We are not saying that these things are wrong but you need to understand that there's always something you can do to start from scratch and grow your business if that's the only option left for you.
You need these services we mentioned above in the long run when you are trying to scale your business to the next level. But as a startup with little or no budget for paid promotion, you can actually start earning some decent digits before scaling up using the following smart online marketing ideas to promote your business.
Online Marketing Idea #1: Share Helpful Content in Social Media Groups
You can easily get people sending you inbox messages, asking you questions on how to work with you or requesting to buy your products and services when you join relevant social media groups in your niche.
The trick is to ensure that your shared content in these groups helps them move from point say; "A" to "B" and it will be easy to establish yourself as an authority they can trust. The moment you are able to win their trust, they will not only buy from you over and over again, but they will recommend you.
Related: A Step-by-Step Guide for Selling Any Product on Social Media
Online Marketing Idea #2: Create A "Google My Business Page"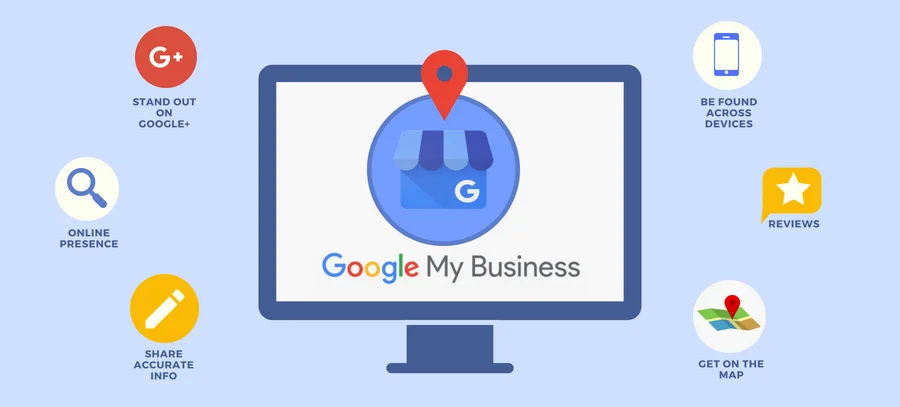 You must understand that in this digital era not being known is like not having a business. Listing your business on a site like Google My Business Page will help potential customers get to know about your business while surfing the internet.
Some of the advantages of having your business listed on Google My Business Page is that your business will easily pop up on Google Search and Maps whenever online surfers try to know more about your business or make a quick search with keywords related to what you do. Beyond that, it also enables customers to review your business.
This sort of review tends to get high Google ranking and will shoot up your business visibility whenever people make related searches on Google. One of the things they rank more on SERP is this Google My Business.
Related: How to Start a Business Blog and Grow It into a Million Dollar Asset
Online Marketing Idea #3: Making Relevant Comments on Competitor's Sites
Merely writing a short, spammy sentence when doing blog commenting to trick people into tapping your website address is a waste of valuable effort. In a blog like ours, if you try posting short comments for link purposes you can be sure that your comment will be deleted or link removed before it will be approved.
The unique way to get the most attention from blog commenting is by contributing to an ongoing discussion with a helpful tip that will even make your prospects want to know more about you. When blog commenting is done the right way, they'll feel the need to link up with you or click to know your website too.
Related: How to Compete for Keyword Rankings in the Highly Competitive Industry
Online Marketing Idea #4: Hosting Less Expensive Webinars on Your Website
If you are on a shoe-string budget, it will be quite expensive for you to actually keep paying for a monthly subscription for software with which you can host webinars online.
Now, let's say you have a website and you want to pitch a product or service after sharing a helpful live video, you can simply use a WordPress Webinar plugin like "WebinarIgnition." This WordPress Webinar Plugin is so helpful because after paying the one-time fee of just $97 dollars, you pay nothing later and still get to host as many people as you want.
Online Marketing Idea #5: Co-sponsoring a Contest
You don't have to spend an arm and a leg to host an online contest. You just have to be smart.
A smart way to organize your first corporate event or online contest and make the most of it in terms of saving money while at the same time promoting your brand is by partnering with a complementary brand.
Doing this will help you gain more raving fans and potential buyers from their already-built audience. You will be in luck if you are able to strategically find a good brand with an existing large audience to partner with.
Some of the visible effects of co-sponsoring an online contest with a known brand include; increase in social media followers, an increase in targeted leads and a possible increase in sales volume.
Online Marketing Idea #6: Being a Helping Hand on Question and Answer Forums
Responding to questions in forums related to your niche is another amazing way to easily use content marketing to make people want to work with you or buy what you sell.
This is particularly powerful and effective if you keep answering relevant questions in your niche on online forums like "Quora." If you are doing this just make sure your response will help people solve real problems.
You can stylishly insert a relevant link (product or affiliate link) from your site in your response. If your contribution was super-helpful, you can be sure of getting tons and tons of clicks and possibly sales.
In one of our interviews with GT Chrisent, he shared with us how he was able to make $500 USD in a day from Quora and Warrior+ using this same exact technique we are sharing with you here.
Online Marketing Idea #7: Guest Posting
One smart but a small business-friendly way to get your business out there and reach potential customers is to make helpful posts as a guest on relevant blogs and websites.
By guest posting on popular sites in your niche, your target audience will begin to see you as an authority. Beyond that, you will be able to grow your audience base and attract more customers/clients to your business without sweating about it.
However unfortunate, only very few people are getting guest posting right. We've seen a bunch of terrible guest posting mistakes that have been limiting small business owners from fully maximizing this rare online marketing idea.
The worst guest posting myth is thinking that writing for just any blog will magically help to increase your domain authority and increase your sales volume. No! You need to get it right.
Related: What Happens When You Are Featured on Authority Site