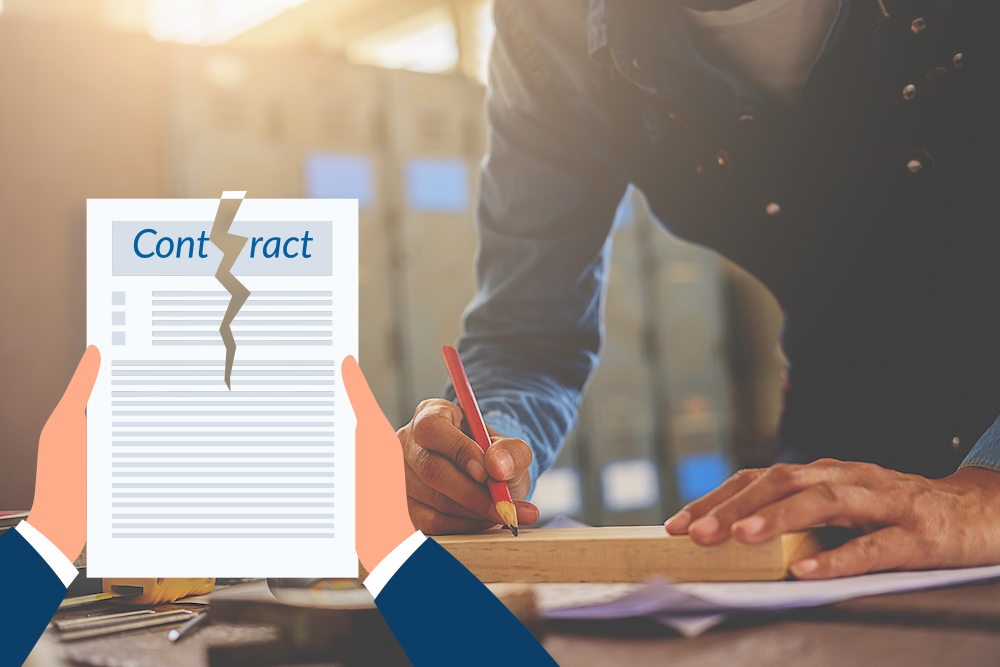 Ever heard of a breach of contract before? Do you know some of the most popular and famous breaches of contract cases in the United States and the United Kingdom? How serious is a breach of contract lawsuit? Can you go to jail for breaching a contract? Are there some good examples of contract breaches in the United States? Before going into any partnership deal with anyone, it's important you what the consequences of breaching a contract are, what you need to prove a breach of contract and how to manage data breaches.
Definition of Breach of Contract
What is a breach of contract? Breach of contract is a legal cause of action when an agreement binding two or more parties is not honored by one or more parties. This is often a case when a party's performance is impacted by the non-performance of other parties or interference from them.
If there is a breach of contract, the party accused of breaching the contract will pay for the resulting damages the breach caused to the party on the receiving end of the contract breached. A smart way to never get into trouble is to do the right thing always and listen to your attorney.
When an employee of yours is eligible for workers' compensation insurance and you don't pay it, you have breached an employment contract and you might likely get sued. Here are some other reasons that can make an employee to sue you.
There are situations where it could be an anticipatory breach of contract. An anticipatory breach of contract is an action that shows one party's intention to fail to fulfill its contractual obligations to another party.
You might want to file an anticipatory breach of contract case when you notice the following:
One party's unwillingness to accept payment.
One party's failure to produce a certain item or get the right team onboard the project both of you are working together on.
An obvious indication of his or her intent not to fulfill the agreement's terms.
In most states in the United States, especially Colorado, a party attempting to recover on a claim for breach of contract must prove the following elements:
The existence of a contract
Substantial performance by the plaintiff or some justification for nonperformance
Failure to perform the contract by the defendant
Resulting damages to the plaintiff
These 4 elements above are the things you will need to prove a breach of contract. This not only applies in the U.S. alone but also in the UK, Australia, Canada, and most European countries. This piece of information will be helpful to new startups and founders in Europe.
This article reveals a list of five (5) breach of contract cases in the United States of America in the past few years.
Famous Breach of Contract Cases
Here are some of the most famous breach of contract cases and examples in the United States:
1. Apple and Gerard Williams
Apple sued its former chief architect, Gerard Williams, for breach of contract on the grounds he started his own chip-design company while he was still staff at Apple.
Gerard Williams was in charge of designing the iPhone and iPad microprocessors. Williams began working with Apple in 2010 and Apple claims he began working on his own chip-design company, Nuvia while working at Apple.
Part of Apple's lawsuit argues that Williams used some of its employees to set up Nuvia.
Apple said "Rather than exploiting the technology he was working on for Apple, Gerard Williams secretly considered how he could take an opportunity to exploit that technology from Apple. By 2018, Williams had started his new venture on Apple's dime."
Gerard Williams created Apple's A7 processor which was used in the iPhone 5s model and the A12x chip used in iPads.
Apple sought unspecified damages claiming Williams's actions amounted to a breach of duty and loyalty.
Williams countered the lawsuit from Apple claiming that his contract with the electronic giant had incomplete clauses that violated the California state law.
Related: Contract Breach: Types and How Startups Can Report
2. Netflix and Relativity Media
In 2018, Netflix filed a complaint against Relativity Media wherein they accused the studio of infringing the terms agreed upon in its multi-year contract. The multi-year contract between Netflix and Relativity Media was supposed to be exclusive content to the streaming service.
Netflix filed a breach of contract claim because five (5) films from Relativity Media which were exclusively licensed to the streaming service were shown on other platforms such as Amazon and Starz.
Are you wondering what the punishment for this breach of contract was? Oh yes, Relativity Media was asked to pay the sum of $9.6 million dollars as a refund for distributing The Lazarus Effect, The Woman In Black 2, Angel of Death and Beyond the Lights. Additionally, they were asked to pay $2.9 million for licensing two movies: And So It Goes, and Hector and the Search For Happiness to Starz.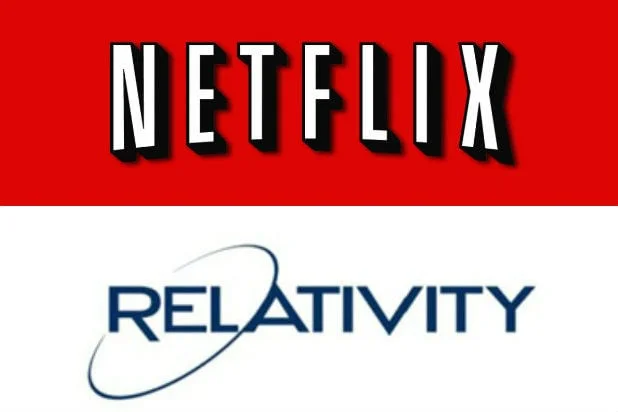 In response to the lawsuit filed against them, Relativity Media claims the events happened inadvertently.
3. Gilead and the US Government
Gilead Science, Inc. filed a breach of contract lawsuit against the government of the United States of America in the court of Federal claims. It was a popular breach of contract case back then in the United States.
In the lawsuit, Gilead Sciences alleged that the United States Centre for Disease Control and Prevention (CDC) violated four Material Transfer Agreements (MTAs) and a Clinical Trial Agreement (CTA).
The claims filed against the US Centre for Disease Control and Prevention states that the collaboration spanned for 15 years. By the MTAs and CTA contract, Gilead was to give the CDC significant quantities of antiretroviral agents free of charge for research.
The US Centre for Disease Control and Prevention was supposed to notify Gilead if the research produced any discovery, innovation, or ideas.
The terms of CTA prohibited the government agency from seeking patents in connection to inventions developed from the drugs the Pharmaceuticals were offering. The lawsuit filing came on the heels of obvious infringements on the provisions of the MTAs and CTA contracts by the state.
Related: 5 Business Litigation Facts You Probably Never Heard Of
4. Amazon Studios and Woody Allen
Woody Allen was accused of raping his adopted daughter, an event that sent the media world into a frenzy.
Before the allegations of rape leveled against Allen surfaced, he and Amazon studios had a four-picture movie deal in place. This deal was ended immediately after the news of Allen's rape scandal came up.
Dylan Farrow, Woody Allen's adopted daughter, was believed to have been raped by the movie director and Amazon filed for a contract breach.
At the time of canceling their deal, Amazon Studios owed Allen the sum of USD 68 million in guaranteed payment. Amazon also canceled the release of Allen's movie "A Rainy Day in New York" in 2018.
A Federal High Court in New York City dismissed the legal action. The case dismissal was termed "voluntarily dismissed with prejudice". This means both Woody Allen and Amazon studios agreed to end the lawsuit and in doing so would never return to court again over the issues already resolved.
5. Patterson-Stevens Inc. and State
The officials of Jamestown, Virginia who hired Patterson-Stevens Inc. of Tonawanda were dragged to court on claims of a contract breach. It's one of those popular breaches of contract cases that are hardly talked about.
Patterson-Stevens were given a contract by the state to renovate the Tracy Plaza and according to the company, they suffered monetary damages to the tune of $306,048.
They breached contract terms when they delayed the commencement of the renovation work, issued a stop-work order, interfered with Patterson-Stevens' performance of the contract, improperly withheld payment, failed to pay or rejected the invoice and delayed the completion of the contract long after the date of completion had passed.
Patterson filed the lawsuit against the state in State Supreme Court in Chautauqua County, demanding the payment of the $306,048 while adding that interest fees, attorney fees, costs and disbursement and any other payment deemed necessary should be taken care of by the state.
It's okay to say that it was an anticipatory breach of contract case that Patterson-Stevens INC had with the State. An anticipatory breach takes place when one party announces that he or she is not going to fulfill the contract by the due date that is listed on the contract.
When an anticipatory breach of contract happens, the other party can accept the repudiation and choose to be no longer bound by the contract.
Related: Do I Need to Get a Second Opinion About My Personal Injury Case?
Lawsuit Case Between New York University and Pfizer
NYU is of the opinion that the new cancer drug produced by Pfizer is a product of their decades-old technological breakthrough. The pharmaceutical company, Pfizer was sued at the Manhattan Supreme Court by New York University for breaching the contract. NYU argued that they are owed a portion of the sales of this new drug used in treating lung cancer. 
Legal Case Between Apple and Fortnite Creator Epic Games
Apple has dragged Fortnite creator Epic Games for a breach of contract, having used their platform to generate over $600,000 in sales. Although many do not know this, Fortnite creator Epic Games is a multi-billion dollar company. In a counterclaim, Apple believes that Epic Games creator do not want to pay anything for the value they derive from their App Store. They are seeking damages for an undisclosed amount. This case in the United States started in 2020 when Apple removed Epic Games from the App Store for creating a new version that allowed users to pay Fortnite creator without giving Apple their 30% cut.Another famous breach of contract case in 2021 is between JPMorgan Chase Bank and Tesla who are in a $162 million dispute. Let's take a look at what an employment contract means.Legal Cases in Healthcare Caused by a Breach of ContractHealthcare breach of contract can occur between a healthcare professional and the management, a hospital and her suppliers, a healthcare company and an insurance provider, or between the government and hospital management. Whichever way, such a case will be addressed in court as a breach of contract.An example of this is the contract made between CaroMont Health in North Carolina and a company called Cogent Healthcare, which is a staffing firm that provided hospitalists, or doctors who care for patients in hospitals, for CaroMont Health. In 2013, CaroMont sued Cogent Healthcare because Cogent suddenly stopped supplying the facility with hospitalists in October of that year. This was not supposed to happen until December when CaroMont's management had a new plan in place to manage the hospitalists.Another great example is the case between Laura Clarke, an England-based dancer and striper, and Mr. Kaleciński, a Polish surgeon. On 8th March 2022, the former sued the latter including the clinic for medical negligence that led to unsuccessful breast augmentation and uplift and thigh liposuction. Healthcare breach of contract cases come with dire consequences.
Flo Rida Gets $82.6 Million for Breach of Contract Against Celsius Holding INC
On January 18, 2023, a South Florida jury ruled that the makers of Celsius energy drink should pay Tramar Dillard, popularly known as Flo Rida $82.6m for breach of contract. Even though the rapper, Flo Rida owns a share in the company and has said publicly that will continue to drink Celsius energy drink, he still sued them in 2021 for breach of contract.
What is an Employment Contract?
An employment contract is an agreement made between an employer and an employee that provides employment rights, responsibilities and duties. This contract of employment showcases their implied and explicit terms and conditions.
A contract of employment becomes legally binding on both the employer and the employee the moment both of you sign it. However, a breach of such a contract may occur when any of you fails to live up to your responsibility. This is what we know as a breach of the employment contract.
Breach of Employment Contract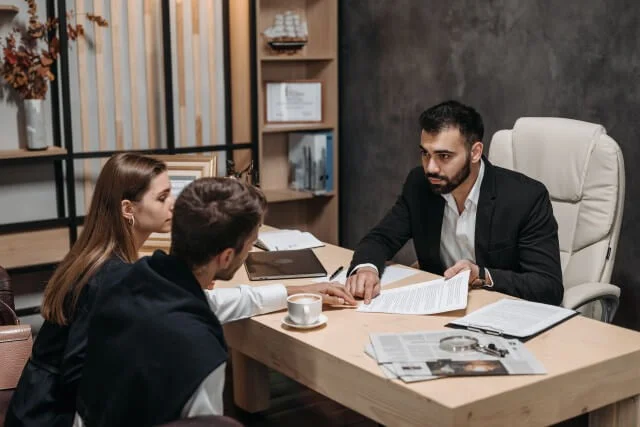 A breach of employment contract may occur when one party violates the terms of the written, verbal or implied terms of the agreement. This breach of employment contract can either come from the employer or the employee.
Irrespective of who the breach of employment contract comes from, there are a bunch of different ways to resolve it.
If it's the employer that breached the contract, the employee can resolve it through any of these means: mediation, legal action, going to the industrial tribunal or civil courts. Each of these ways of resolving breach of employment contract cases caused by the employer has its pros and cons.
What happens if it is the employee that breached the contract? Well, your employer can choose to resolve the issues with you internally or take legal action against you, especially if it's damaging to their brand reputation.
In April 2014, Nike filed a breach of contract lawsuit against three of their former designers by the name, Denis Dekovic, Marc Dolce and Mark Miner. In a 50-page civil complaint, the giant footwear company, Nike demanded that these three designers pay the sum of $10 million in damages.
Nike accused them of breach of contract, breach of duty of good faith and fair dealing, breach of duty of loyalty, misappropriation of trade secrets, tortious interference with current and prospective contractual and economic relations, and civil conspiracy.
Related: 6 Legal Challenges Business Owners May Face
Conclusion
Breach of contract happens from time to time, especially when two or more parties are involved. But if your goal is to get the best from every transaction and get more referrers, you must learn to keep to the terms of the agreement. Most cases of breach of contract are because someone defaulted.
But the question in the mind of most people is whether they will go to jail for breaching a contract. Can you go to jail for a breach of contract? Not likely. Legally speaking, breach of contract is not seen as a crime or even a tort. Insurance will cover you and your business if the breach of contract occurred as a result of a cyber attack on your online store.
In subsequent articles, we will discuss remedies to breach of contracts like compensatory damages which is the most common remedy for breach of contract, consequences of a breach of contract, how to win any breach of contract case in court with ease, and famous breach of contract cases in the UK with judgment.