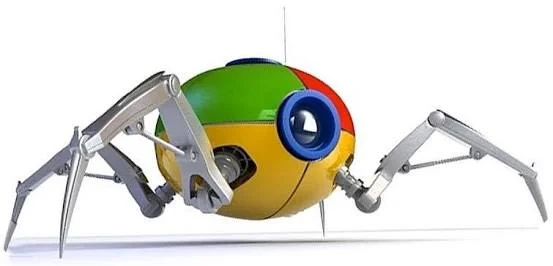 Why will Google of all the millions of websites in the world choose yours as the blog that deserves to be punished?
Of course, you know that there's hardly anything you can do to bribe Google except you do the needful by following their standard. So, if you are struggling to find your blog on search engine but you couldn't even when you hit the 79th SERPs, chances are, your website violated their ranking rules.
Here's something important you probably don't know … When you hire the services of a company considered to be the best digital marketing agency to handle your website advertising, you will be told why having a good search engine optimization strategy is important.
But what most of the hit-and-run agents in our industry won't tell you is that there are…
Two Types of SEOs:
White Hat
Black Hat
Now listen!
White hat SEO refers to the usage of optimization strategies, tactics and techniques that are approved by search engine and are focused on the audience instead of trying to manipulate search engine.
Based on Google recommendation, White hat SEO is considered an organic and right method to promote a website. It's the best way to rank any website on search engine without breaking the rules.
Examples of White Hat SEO
Use of keywords and keyword analysis (long-tail)

 

Organic backlink
Sharing of quality content
Making your site mobile and user friendly
Use of keyword-rich meta tags
On the other hand…
Black hat SEO refers to tactics, strategies and techniques used by online marketing experts to forcefully bypass search engine rules and get organic traffic from there. Most times, it's unnatural and can easily be spotted out by Google Bots.
All forms of black hat SEOs are either banned by search engines or considered as spam. If you are still implementing it or the agency working for you still do, I'm sorry to break it to you that your website is getting ripe for Google Penalty, that's if it has not happened already.
Just for the records, here are Examples of Black Hat SEO
Paid links, especially from unrelated sites
Spam comments
Keyword stuffing
Article spinning
Blog content duplication
Misleading and Hidden links
Black Hat Techniques Are More Than Just Bad SEO
Most people think of black hat SEO and bad SEO as the same thing but in reality, there is a huge difference in these terms. Occasionally, people tend to interchange them but they are still not the same thing.
In case you are one of those that misinterpret their meanings, let me help you understand the difference between Black hat SEO and Bad SEO.
When bad SEO is done on your website, it means you didn't follow the search engine optimization rules like a Pro. The result is that it can delay the SE ranking process or result in bad investment. That's why you hear that a company has invested thousands of dollars yet to increase their website organic traffic still seems impossible.
On the other hand, black hat SEO is simply the techniques that are banned by the search engines (Google, Yahoo!, Baidu, Yandex, MyWay, etc.) It's unarguably the fastest way to attract Google Penalty.
Any blogging techniques that can make your website to be temporarily banned by search engine is just one of the many dangers of black hat SEO. These are the techniques they consider as spam and applying them on your website might harm it.
Dangers of Black Hat SEO
#1. It Affects User Experience
The most important reason why black hat SEO is banned by search engines is because this affects how a user browses a website.
For instance, you put keyword in search engine and when you open a website from the listing, it seems there is no relevant content. You might think there is a problem with the search engine or maybe you didn't use the right keyword. But in reality, they used clickbait to deceive you.
#2. Results in Decrease of Website Ranking
When you have invested a lot of money, time and energy with the aim to grow your business website and now it's time to get some of that back, avoid using black hat SEO strategies.
Website ranking plays a very important role in generating revenue and when you use black hat SEO methods, Google might penalize you by decreasing your current global ranking. If it's something you are battling with right now, check out this article.
Decrease in web ranking means months' worth of hard work is down the drain in just few moments. It has happened to me before but how I came out of that is a long story I need to dedicate a special article for. But while we wait for the article, you can check out Noman Sarwar's digital marketing blog for quick guides.
#3. Removal of Backlinks
If the consequences of black hat SEO would stop at just decreasing your website ranking, it wouldn't be the worst situation but when it happens, the backlinks you created with other websites either free or with money, would also be removed.
Just imagine that you put your backlink to a website that just moved from ranking 5 to 3. You will instantly think that there is something wrong with the website and just to stay out of the trouble, you will remove the backlink. This happens more often than you think and once these backlinks are gone, so does the website traffic.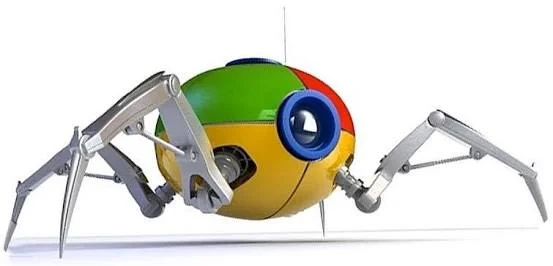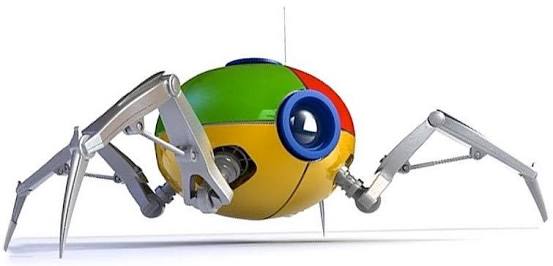 Another way it happens is this; if a site linking to yours discover that you are using black hat SEO techniques on your blog, they will remove your link from their blog to avoid Google penalty.
When it happens that the spammy and low quality links are too many to be manually removed, you can ask Google to disavow backlinks. Meanwhile, it's Important I also warn you to be careful about the usage of this Google advanced feature.
#4. Get the Website Banned
Perhaps the worst danger of black hat SEO is that search engine will ban your website and every other subdomain linked to it.
The hard thing is, once your domain name is banned, it's not going to be easy to unban it from the list. It doesn't matter if you clean up your site and start adding new contents afresh or not, if your website is banned, it affects the domain name itself.
A website banned by search engine will struggle to get organic traffic, it will lose web ranking and it will become harder to monetize if you are like me that make money blogging.
What to Do If Google Penalized Your Website
What if by reason of your ignorance Google penalty felled on your blog, what do you do? Don't give up yet… You can still make something out of it by doing the following:
Find all sites linking to your site and those you are linked to
Check if those sites are indexed or banned by Google (search engine)
Manually remove or disavow those backlinks
Or you can ask the webmaster to remove the link himself in the most polite manner
If none of this works for you, focus on direct and paid traffic.
If you run into any sudden difficulty while trying to handle this yourself, you can get in touch with us here for professional assistance.
Now over to you…
Has your blog been penalized before? What were your experiences like? And how did you come of it or intend to overcome Google penalty? Share with us in the comments