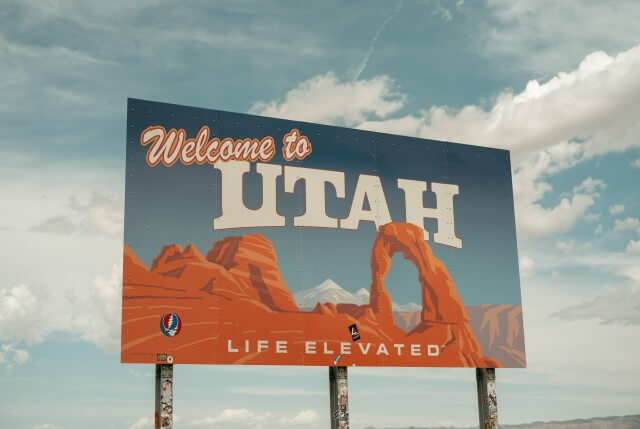 Billboard advertising is a necessity for businesses that want to reach a wide spectrum of audiences in a specific geographical location. There's no better way to create massive brand awareness if not through the use of outdoor advertising.
In this ultimate guide to billboard advertising we are going to attend to the following beyond what you see on Quora and Reddit:
What is billboard advertising?
What are the pros and cons of billboard ads?
How billboard ads work
What your business stands to gain when you use digital billboards
The core features of a good billboard ad
Rules for setting up the best billboard advertising campaigns
Mistakes to avoid when setting up an outdoor advertising campaign
Outstanding statistics and trends in billboard advertising
What is Billboard Advertising?
Billboard advertising is a special form of an outdoor advertising campaign. It is the process of using a large-scale print advertisement (a billboard, or hoarding to those in the UK) to market a company, brand, product, service, or campaign. 
What is the best place to display your billboards to get the best ad conversion? To get the best outdoor ad conversion, display your billboards in high-traffic areas. The perfect places that have high traffic from drivers and pedestrians are along highways and in cities..
You can't talk about billboard ad campaigns without talking about the objectives? What is the specific marketing objective of a billboard advertising campaign? The key objective of effective billboard advertising is to create brand awareness. Using digital billboards, mobile billboards or banner ads, you can broadcast your business to as many people as possible.
What is the average impression of a billboard advert? Billboard ads are known worldwide to cost 80% less than television ads. A medium-size billboard of 22.75″ W x 10.5″ H has an impression range of 10,000 to 20,000 per location per day.
Having established what billboard advertising is and why you should use it, especially if you can afford one, let's look at how it works.
ALSO READ:
How Does Billboard Ads Work?
Being the only media where the advertiser has full control of the ad space, you're not in competition with another brand. The way it works is that these billboards are placed in places that attract a high number of human traffic.
The large-scale print helps you to market your company, product, brand or campaign. If you are considering running an ad campaign that will target a specific area or demographics, billboard ads will work for you.
What's the worth of the out-of-home advertising industry in America? The estimated worth of the outdoor advertising industry was $6.4 billion in 2021 in the United States. This is a 23.44% share of the global market of the billboard advertising industry. Second, to the U.S. is China which is projected to reach $5.8 billion in 2026.
Unlike before, you can now pay for your advert before it is displayed at specific times of the day when your ideal clients will see it. This disruption in the out of home advertising industry has not only increased the conversion rate but also ensured that your money is well utilized
The Difference Between Billboard Advertising and Other Types of Outdoor Advertising
Billboards, rail displays and digital screens are different forms of out-of-home advertising. Another common thing among them is that they all advertise to an audience that's on the go, displaying messages that we see outside our homes. The difference is that billboard advertising is more expensive and is shown to a wider audience.
What Are the Benefits of Using Billboard Advertising?
The most outstanding benefit of using billboard ads to promote your business offline is that it can help you to create brand awareness faster in high-traffic areas.
Here are the two factors to consider when you want to know if billboard advertising will work for your business:
Does your business meet the eight-second rule? 
The eight-second rule in advertising means people passing by can understand your marketing message in eight seconds. If not, then billboard advertising might not be the best option. 
How do you grab your target's attention in 8 seconds or less? Use short, catchy phrases, be purposeful with words or summarize your message with a relatable image.
Is your product relevant to your target audience? 
A billboard will be displaying your product to a mass audience so if the product isn't as relevant then you might not be able to make the impression you desire.
What Makes a Good Billboard Ad?
The features of a good billboard ad entail that it must tell a compelling story and must have a call-to-action that is interesting, relevant and memorable. You must be tapping on one emotional button to drive your point home. 
Some of the most widely used emotional marketing strategies are anger, empathy, humor or cleverness. An understanding of the psychology of color will help you in your brand marketing.
Take a look at this amazing example of an eye-catching, creative billboards
ALSO READ:
Advantages of Digital, Mobile and Print Billboard Advertising
Here are the pros of using billboard advertising:
1. Billboards Are Useful in Boosting a Brand or Product's Visibility
If a brand cares about getting more people to know about its new product launch, the best way to go about it is to use billboard ads. The reason is that billboard ads strategically placed along major highways or in a busy environment will attract more eyeballs. 
As these drivers and commuters repeatedly see the advert, it tends to stick in their brains resulting in brand recall. Brand recall is what guarantees that a consumer will remember your company when the product or service you offer is mentioned.
Billboard advertising is an effective form of marketing because it helps a company reach its target audience and boost brand visibility.
2. Billboard Ads Will Guarantee You Access to a Targeted Audience
Easy access to targeted audiences using billboard ads is possible because advertisers and companies are the ones to decide where to place it. Since they already know who their consumers are and where to reach them, this outdoor advertising will work for you.
If a particular product is targeted at footballers and football fans, a creatively designed billboard can be positioned around a stadium. This is important because prospective consumers will definitely pass by.
3. It Yields a Massive Conversion Rate
Would you like to start converting your audience into instant customers? If your answer is yes, then you need to start creating unique designs of billboards in strategic places. If a prospect driving by sees the billboard and suddenly realizes the need to buy the advertised product, it will be easier for him or her to drive to the nearest establishment offering that product. 
There's also another group of people who may not drive in to buy immediately but will go online to make further research about the product. It's for the sake of online buyers like this that we encourage small business owners to take local search engine optimization (SEO) more seriously.
When you combine search engine optimization with offline advertising like print or digital billboards, the result will be massive.
Disadvantages of Billboard Advertising
Below are the cons of billboard advertising in the United Kingdom, the United States, Canada, Australia and Germany:
1. It's Expensive
One of the primary reasons small businesses on a shoestring budget are advised to avoid billboard advertising is that it's expensive. This is a huge disadvantage. Most billboards cost between $750 to $15,000 per month depending on the U.S. state.
Beyond the amount you will pay for the space, you will also bear the cost of designing, printing, setting it up and even maintenance and repair. In most countries, you are required to get a permit from the government. All of these will cost money.
Just like every other business, there's always a risk involved. In this case, it could be from natural disasters, car or truck accidents, or even vandalization by rioting people. This is why we highly recommend business insurance for billboard advertising companies in the United States, the UK, Canada and Australia.
Here are the common types of coverage in the best billboard insurance policy you find:
Replacement coverage for billboards and equipment
Business Auto to cover employees when they are driving on business
General and Umbrella liability
Affordable billboard insurance can protect you from any legal problems that your company may face.
ALSO READ:
2. The Distractions Caused by Billboards Can Lead to Accidents
Another outstanding disadvantage of billboard advertising is that it has the potential to distract drivers and pedestrians. When this happens, there's every tendency that an accident may occur.
Most products advertised on billboards are endorsed by your favorite celebrities. When people see a product being promoted by their favorite celebrity, they tend to pay more attention to the advert. But what they probably don't know is that 10 seconds of distraction is enough for an accident to occur.
To reduce the tendency of your billboard to cause road accidents, follow the 8-second rule. Your target audience should be able to grab the marketing message within 8 seconds.
3. It's Impossible to Relocate Your Billboard as Your Target Audiences Change their Movement Pattern
A little change in the movement pattern of your base prospects for a billboard advertising campaign can render a billboard useless. This is because your billboard is not going to move with them.
In 2016, the temporary closure of the Alaskan Way Viaduct, in Seattle forced commuters to change their route. Imagine what would have been the experiences of all the companies that their products were advertised along the road.
The result will be poor sales, isn't it? 
Another drawback to this form of an outdoor advertising campaign is that your target audience may not have enough information about your product to arrive at a purchasing decision. If it was online marketing like PPC advertising, you can deploy your copywriting skills to write a compelling sales message.
Having established the cons of billboard advertising, let's look at some vital industry statistics
Important Outdoor Advertising Statistics You Need to Know
How big is the outdoor advertising industry in the U.S. in terms of revenue? A report by the Out of Home Advertising Association of America (OAAA) shows that outdoor advertising companies earned a combined revenue of $8.6 billion in 2019.
How many billboards are there in the U.S.? According to the information gathered from the state outdoor advertising associations, there are about 439,711 billboard sign faces in the United States. About 20% of these billboards are either illegally modified, non-conforming or non-permitted. 
How many digital billboards are there in the U.S.? The OAAA estimates that there were 10,100 digital billboards in the U.S. in 2020. While this figure seems relatively low compared to the total number of billboards, the statistic is misleading because it does not account for the fact that each billboard may display up to 10 messages, often on more than one side, accounting for thousands more advertising impressions than a traditional static billboard. 
In Which States and Communities Are Billboards Prohibited?
We have four states in America that prohibit all billboards, with restrictions implemented as noted here: Hawaii (1927), Alaska (upon entering statehood in 1959), Vermont (1968), and Maine (1977).
Oregon and Rhode Island have capped the number of billboard permits that can be issued, so while signs may be moved or replaced, there is no net increase in the number of signs allowed in those states.
The construction of new billboards is prohibited in the following cities in the United States:
San Diego, CA
San Francisco, CA
Jacksonville, FL
Orlando, FL
Sun Valley, ID
Evanston, IL
Naperville, IL
Amherst, MA
Asheville, NC
Reno, NV (limited bank of new construction permits expiring in 2027)
Knoxville, TN
Houston, TX
Dallas, TX
Fort Worth, TX
Richmond, VA
Virginia Beach, VA
Bellingham, WA
Olympia, WA
Jackson, WY
How much does the most expensive billboard advertising campaign cost and where is it located? To get the best result in your next brand awareness campaign, reach out to multiple out-of-home advertising companies before making your choice.