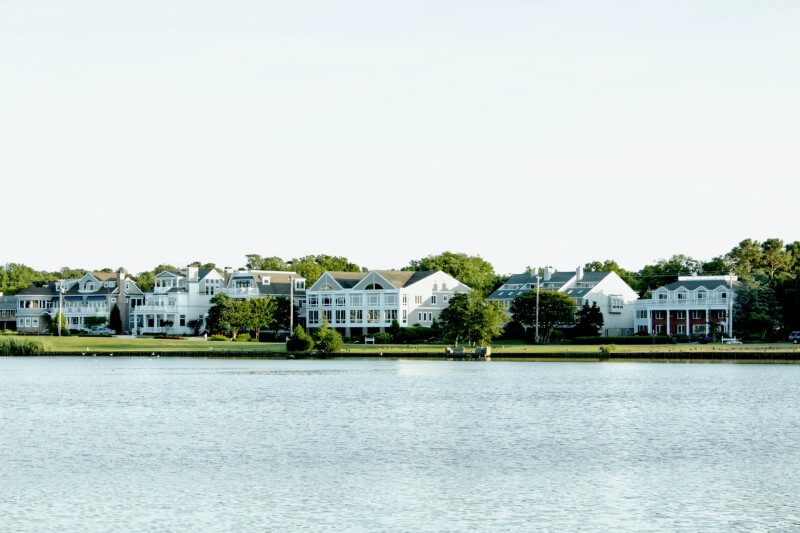 Delaware is booming with small businesses as entrepreneurs are heading to the tax haven state to start their favorite business ideas. If you live in Delaware, you will be amazed at the best small business ideas you can start whether home-based or in any of the biggest cities in the state.
The same opportunities that abound for the locals are available for new settlers and immigrants outside the state. Experts say the state's close proximity to metropolitan areas like New York and Philadelphia adds to its attraction for entrepreneurs.
If you are planning to set up a business in Delaware, read this article to learn the 15 best small business ideas you can easily start in the state. But before then, let's look at why we recommend you should start a business in Delaware.
Why Start a Business in Delaware?
Starting a business can be both exciting and challenging. It takes grit, competence, and the right information to succeed in the long term. Other factors include business location, business type, and marketing strategies. Smart investors understand this and take advantage of setting up their businesses in the most thriving places.
In Delaware, the business environment is very suitable for both big conglomerates and small startups. It is one of the smallest states in the US. well known for its agricultural production, manufacturing, health care services, and a host of others. You may decide to start and grow your business here especially if it resonates with your business needs.
Below are the top reasons to start a business in Delaware:
1. Tax Benefits
There is no sales tax in Delaware, and the state's corporate income tax is relatively low. Additionally, there is no personal property tax on intangible assets like trademarks and patents. This is why the state is often referred to as a tax haven state in the United States.
2. Incorporation Advantages
If you are looking to easily incorporate, Delaware is a good choice for you. The state's Division of Corporations provides efficient and simplified services for company formation. The corporate laws are clear and flexible making it a favorable location for incorporation, even for businesses operating outside the state.
3. Business-Friendly Legal Environment
Delaware has a well-established and business-friendly legal framework. Businesses enjoy taxation, shareholder rights, and corporate governance. The Delaware Court of Chancery specializes in business law cases, providing a level of expertise and effectiveness that benefits entrepreneurs.
4. Access to Network, Resources and Capital
New startups and small businesses have access to business support organizations and incubators that offer resources, mentorship, and guidance. Moreover, Delaware offers proximity to financial centers such as Philadelphia and New York City. This provides easy access to angel investors, venture capital, and financial resources. 
5. Strategic Location
Delaware's location on the East Coast makes it a strategic center for businesses. It provides easy access to major markets, and transportation infrastructure for import and export activities.
6. Stable Political Environment
Delaware's stable political environment and strong commitment to supporting the business community is a top reason for doing business here. The stability offers investors and entrepreneurs peace and ease of operating their business within the state environs.
7. Quality of Life
The state offers a high quality of life with a lower cost of living compared to major neighboring cities. There are also established universities and research institutions adding to the quality of living in terms of infrastructure, research, and development of the state.
Also Read:
What Are the 15 Best Small Businesses to Start in Delaware?
1. Bookkeeping and Accounting Services
Entrepreneurs with a background in finance or accounting can establish a bookkeeping agency in Delaware. Many small and medium-sized enterprises in Delaware require financial management to effectively run their operations. If you are interested, you should focus on providing specialized services with up-to-date technology to ensure the accuracy of your client's business information. 
2. Financial Coaching
Many businesses fail as a result of poor financial decisions, you can help individuals and businesses make informed financial decisions with your expertise and experience as a financial consultant. You should utilize digital marketing to reach potential clients to provide guidance on budgeting, investing, and retirement planning. If possible, get certification in financial planning to add credibility to your business.
3. Crypto Investing Advisory
The growing interest in cryptocurrencies is an opportunity to begin a startup focused on offering advice on crypto investments. The business can be lucrative with other related opportunities available for interested entrepreneurs. Establishing a Crypto Investing Advisory in Delaware requires you to have results based on your experience and you stay updated on the latest trends and regulations in the crypto space.
4. Online Business Consulting
Online business consulting is increasingly becoming necessary for businesses using the Internet for their operations. Given Delaware's business-friendly environment, many startups and new businesses flock down here. You can offer online business consulting services to help business owners navigate the legal and operational aspects of their businesses.
5. Start a Pig Farming Business
Delaware is renowned for its agricultural business ventures. Individuals and businesses in the agricultural sector can invest in pig farming with strict adherence to Delaware's agricultural regulations. You will need suitable land, a clean water facility, and solid waste management. It is important to engage with the local agricultural organizations to gain valuable support and resources. The business is potentially profitable as pork products are always in demand. 
The need for clean and sanitized spaces is universal. Entrepreneurs with no technical know-how can consider this as their best small business idea to own a company in Delaware. It is a lucrative business that requires an eye for detail to ensure hygienic and comfortable surroundings. Building a reliable and efficient team is crucial for success. Start a janitorial and cleaning services business today, targeting commercial and residential clients.
7. Start Your Own Dairy Farm Business
Delaware's climate and fertile land contribute to the thriving agricultural ventures including dairy farms. Consider producing milk, cheese, and other dairy products which can be capital-intensive. Depending on your startup budget, invest in the necessary equipment and adhere to sustainable farming practices and quality standards.
8. Educational Tutoring Services
Educational support is always in demand and in Delaware, tutoring service is a profitable venture. If you are good at teaching, whereby students can easily connect to learn, you will be valuable in a short time. Offer your tutoring services for students of all or desired ages, covering subjects and courses based on your expertise and certification.
9. Microbrewery
Craft beer is popular, and Delaware has a thriving craft beer scene. If you're a brewmaster or enthusiast, consider starting a microbrewery. You can start small to craft unique and high-quality brews to stand out in the market. This is the perfect time to start a microbrewery as the brewed beer industry is gaining momentum in Delaware.
Delaware's real estate market is active. Become a licensed real estate agent or broker in the state to help individuals buy and sell properties. A deep understanding of the local market is vital while partnering with local contractors and associations for support.
11. Insurance Marketing Agency
Take advantage of Delaware-friendly corporate and business governance laws to efficiently structure your insurance agency. Business insurance is a fundamental service for various business types and sizes. You can also explore auto, health, and home insurance marketing. 
Ensure you offer valuable and credible services, to attract potential clients within and outside the state. You can use search engine optimization to attract high-quality insurance leads from Google.
12. Retail
Retail business is considered one of the best small business ideas entrepreneurs can start in Delaware. There are different options for it including launching an online retail store, starting an all-in-one brick-and-mortar shop, or considering starting a consignment shop to reduce risk.
Retail business is evergreen because of the high consumer demand for products especially for homes and businesses. Pay attention to the retail security tips to avoid being overtaken by cybersecurity threats.
13. Food Processing
If you have some good money to invest, you may consider a food processing business in Delaware. This can help you to serve residents of Delaware and neighboring states as well. A food processing business requires ample access to raw materials. Hence, ensure you conduct proper research to get the necessary information and guidance. It is advisable to have a passion for transforming food raw materials and experimenting with food ideas.
14. Healthcare clinic
Health is a great concern for all individuals. Providing essential medical services can help to address medical needs in the community while attracting a profitable income. If you are a trained doctor or medical expert in Delaware, consider opening a clinic, offering medical care, diagnostics, and treating illnesses. With the increasing demand for digital healthcare services, you can build an innovative and responsive clinic.
Starting a gym or fitness center may be the best small business idea for you if are a fitness enthusiast. It gets even better when you can optimize your expertise to address the growing demand for wellness and health in the state.  
A fitness center promotes a healthy lifestyle in the community whereby people are attracted to visit and become active clients. You can offer online coaching, personalized one-on-one training, or group classes. 
Also Read:
Conclusion
Before starting any of these business ideas in Delaware, know that each business has its unique challenges and opportunities. So, careful planning and execution are essential for success. Conduct thorough market research, create a solid business plan, and ensure compliance with local regulations.