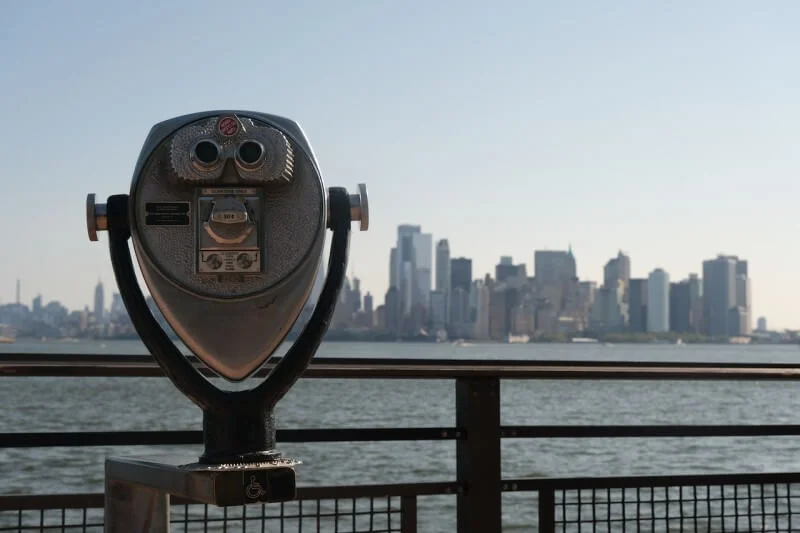 Are you searching for the best and most profitable business ideas to start in Lithuania either as a citizen or a foreigner? We are here to guide you.
It is a known fact Lithuania is a good place to do business. The next question is which businesses are most lucrative to start in the country. Lithuania has a relatively business-friendly environment and it is a member of the European Union, which provides access to the EU's single market. 
Among the EU-28, it ranks 4th and according to the Global Ranking for Ease of Doing Business (2020), it ranked 11th among over 190 countries. 
If you are looking for the most profitable small business ideas to start in Lithuania you are not alone. We are here to guide you in making the right choice.
Most Profitable Small Business Opportunities to Start in Lithuania
According to Expat.it, the wholesale, retail, and repair businesses are most popular in Lithuania as they are easy to establish. Lithuania is a sales country; new entrants have the opportunity to open businesses in these sectors to tap into the sales market. 
This is due to the high level of commercial activities as Lithuania connects the East with the rest of the EU. 
Below are the best business ideas to start in Lithuania:
1. Tech repair service
The repair service is one of the most popular, best, and easiest businesses to establish in Lithuania with a minimum capital. Starting a tech repair service business is a profitable venture but you will need to do some research and planning. 
To optimize the tech repair business, choose a suitable location that is accessible to the target audience. You also need to establish relationships with reliable suppliers and ensure you provide excellent customer service. Providing high-quality service can help your business thrive in Lithuania's tech repair market.
Also Read:
2. Courier / Delivery service
Starting a courier or delivery service is a means of establishing a logistics business in the country. Since merchants easily buy and sell, you can provide local delivery services to businesses that need to transport their wares and goods. You can work for several businesses without breaking the bank. 
Do you have negotiation skills and the ability to influence high-profile people? If yes, then consider the real estate sector in Lithuania. Doing this can help you set up a profitable business in good time.
As an estate agent, your service includes being an intermediary between property sellers and buyers. For each successful business transaction, you will be paid a commission. At the moment, there is an increase in the property industry due to new immigrant's arrival and the establishment of new businesses in the country.
You will have a good ROI on the business if you are strategic with your real estate marketing. Using video marketing, SEO and YouTube like Ryan Serhant, you can take your estate agency business to a whole new level.
4. IT consultant business
IT consultancy is also a viable business opportunity for entrepreneurs and investors. You can work as an independent IT consultant to meet the high demand of companies that need to solve their IT-related challenges.
As a freelancer, you can establish the business first from home before setting up an office location. The most important thing is that you are a skillful IT practitioner and have all it takes to meet clients' needs. 
5. Online content creation
If you can create online content such as podcasts, YouTube videos, blogs, and courses, then you can build a business around it. This business is more about how you develop and equip yourself to keep dishing out high-quality content. Every piece of content you publish should be able to satisfy the curiosity of your target audience.
As you generate more views and reach, monetize your channel, and blog through advertising, sponsorships, and affiliate marketing. 
6. Start a Food business in Lithuania
If you have culinary skills, consider starting a food business. You can start a food truck service, catering service, or a small restaurant, depending on your budget. Good food attracts customers, especially tourists passionate about exploring foods.
Offering basic Lithuanian dishes like beetroot soup and cepelinai will attract both locals and foreigners to patronize your restaurant. Offer exceptional and excellent customer service in order to have repeat customers. 
E-commerce is one of the most unsaturated business ideas you can start in Lithuania. Starting an online store can be lucrative if you identify a niche with high demand and low competition. You can also start a dropshipping business, eliminating the need for inventory management, or selling your own unique products online. 
8. Boutique
Most Lithuanians are informed and up-to-date with the fashion industry. If you are a lover of clothes and know how to be in style, then consider opening a boutique. Choose the particular brand or quality of clothes you want to be known for.
Next is to decide on the pricing model, and choose a suitable location to kickstart your boutique business. Your marketing strategy has to be top-notch, offline and online in order to drive in new sales and keep regular clients coming.
Starting a travel and tour agency is another lucrative business opportunity in the country. There is an increase in the number of immigrants and foreign investors coming into Lithuania. This creates the opportunity to choose any tour business area to specialize in.
You will need to register your company and obtain the necessary licenses and permits to start a travel and tour business in Lithuania. Like other businesses in Lithuania, your corporate tax is 15%.
10. Health and fitness business
Health is a top priority in this time and age. This is why the health and fitness industry is booming in different areas. You can become a personal trainer or wellness coach to help clients achieve their health goals. You can also consider opening a gym, or yoga studio to cater to Lithuanians who love visiting the gym to build their body and for other physical and mental health benefits. Remember it is important to decide your fitness niche to get maximum clientele. 
Also Read:
Conclusion
Lithuania is not so much of a big country yet its economy is easy and reproductive in terms of economic business activities. It is a good choice for a business place and you will find these profitable business ideas easy to establish in Lithuania.